It's the pick of the patch! Melt crayons using our Crayon Melter to make this indoor fall or Halloween pumpkin decoration that's worthy of display.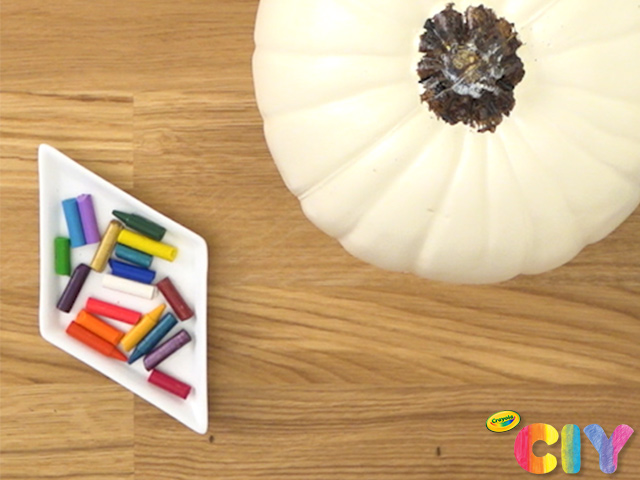 1 Break crayons into smaller pieces.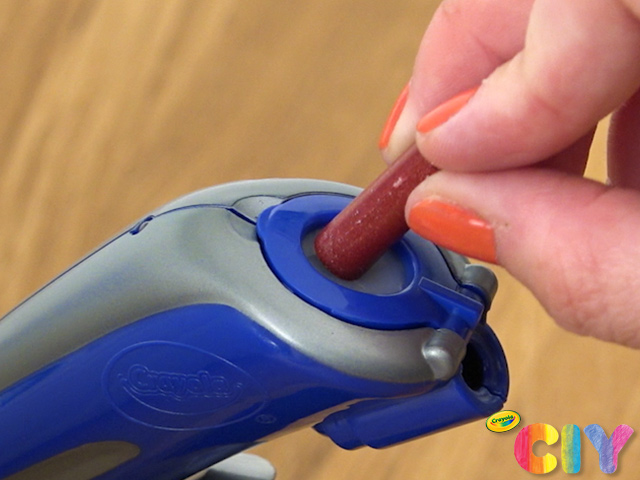 2 Load 2–3 crayon pieces of your desired color(s) into top of Crayon Melter unit.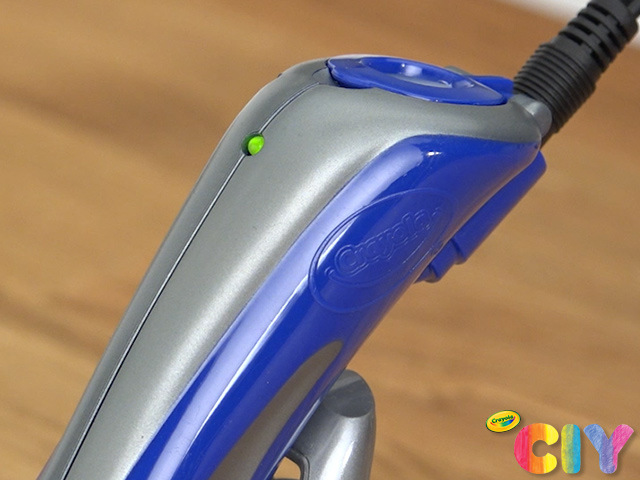 3 Ask an adult to plug Crayon Melter into a power source. When red light on Crayon Melter turns green, the crayons have melted and unit is ready.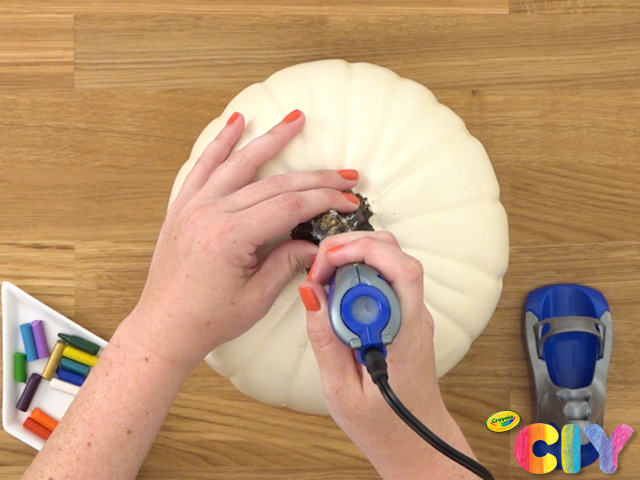 4 Hold Crayon Melter unit upright and place its tip onto surface of pumpkin.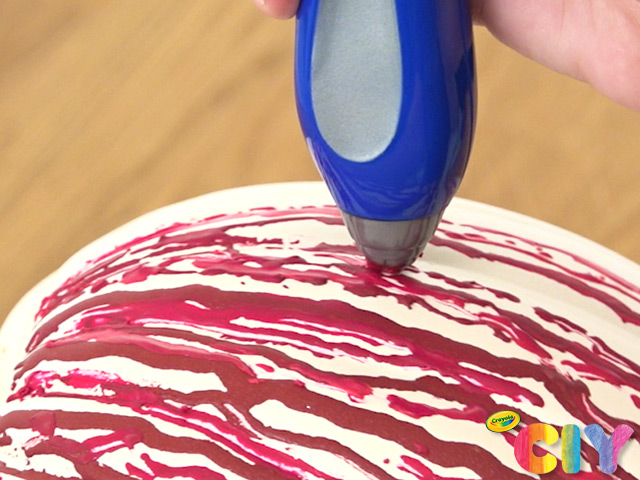 5 Rotate pumpkin up and down to create drip art patterns.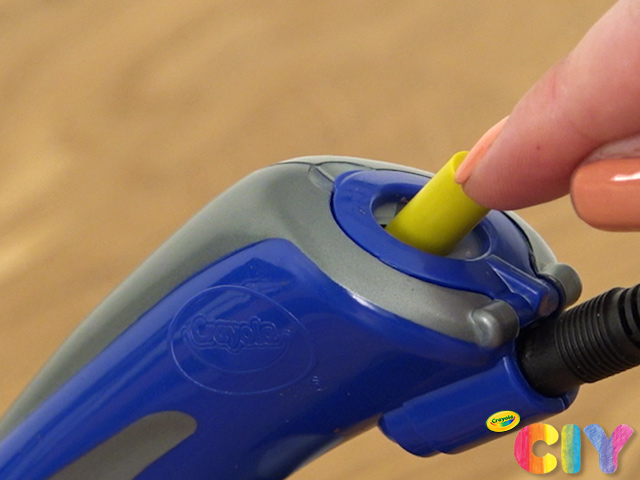 6 When color begins to run out, add more crayons to Crayon Melter and wait approximately 1 minute for new crayons to melt.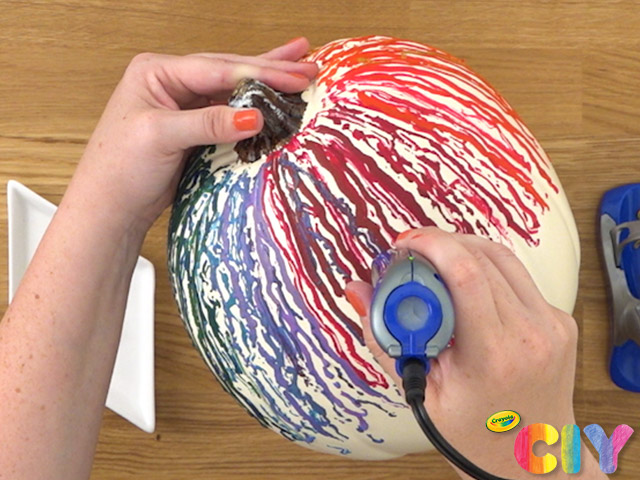 7 Continue to add colors the Crayon Melter and repeat steps 4–5 until design is complete. Cool for 5 minutes.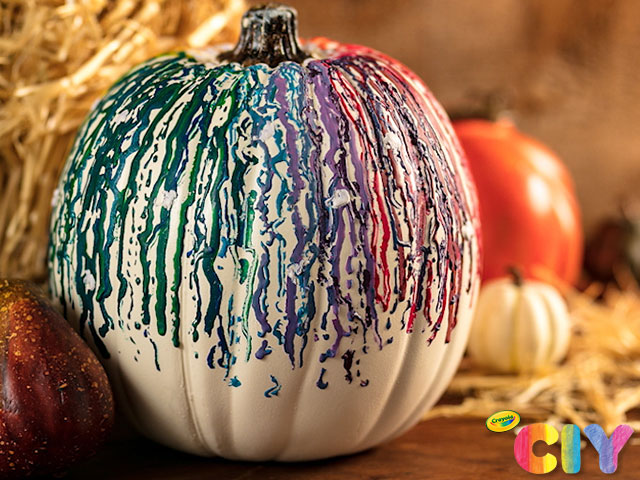 8 Display the DIY pumpkin decoration anywhere inside your house!
CIY Staff Tips:
This project uses our Crayola Crayon Melter. Adult supervision required

For additional tips and tricks

on

how to use the Crayon

Melter

, reference the included instruction sheet.

E

xperiment with special Crayola C

rayons like neon and metallic.

Note: Glitter variety should not be used.

If using wrapped crayons, use the label cutter included with the Crayon Melter to unwrap.