Create an egg-cellent Easter decoration you can hang just about anywhere. This easy Easter egg decorating DIY craft is in paper form!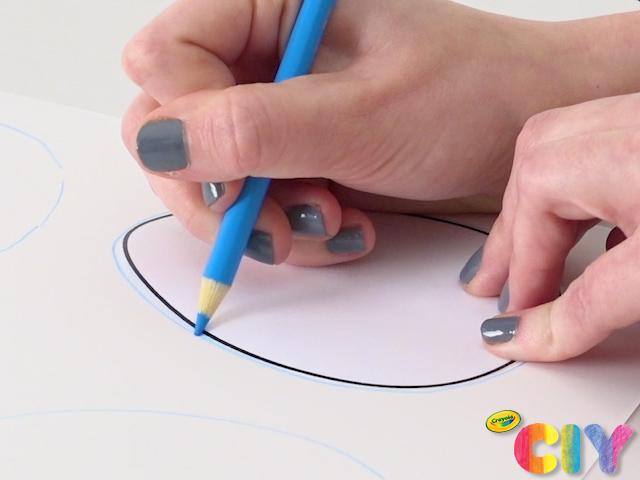 1 Draw egg shapes on a piece of cardstock with your favorite creative tool.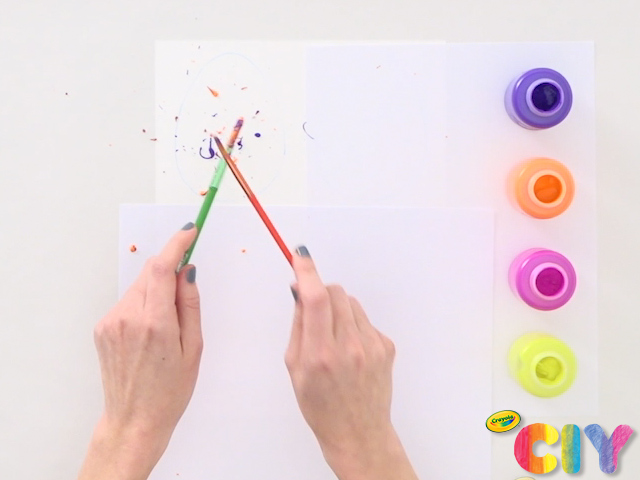 2 To decorate a splatter egg, load a generous amount of washable paint onto 2 paint brushes and flick the paint at the cardstock.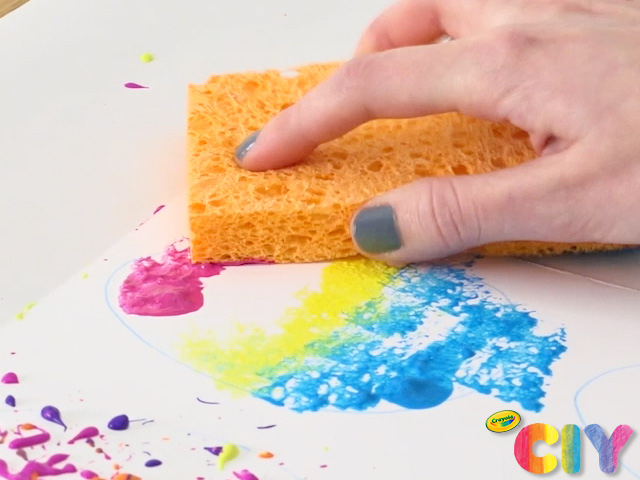 3 To decorate a sponge paint egg, pour washable paint onto a disposable plate. Dip a sponge into the paint and dab onto the cardstock, filling the egg.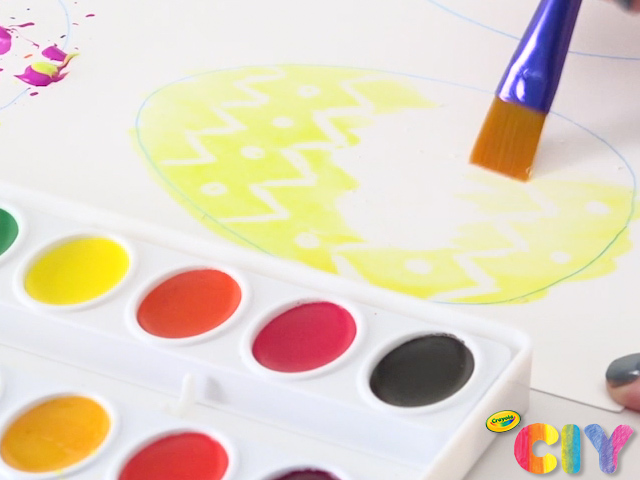 4 To decorate a watercolor reveal egg, draw a design on the egg with a white crayon. Brush washable watercolors over the egg to reveal your design.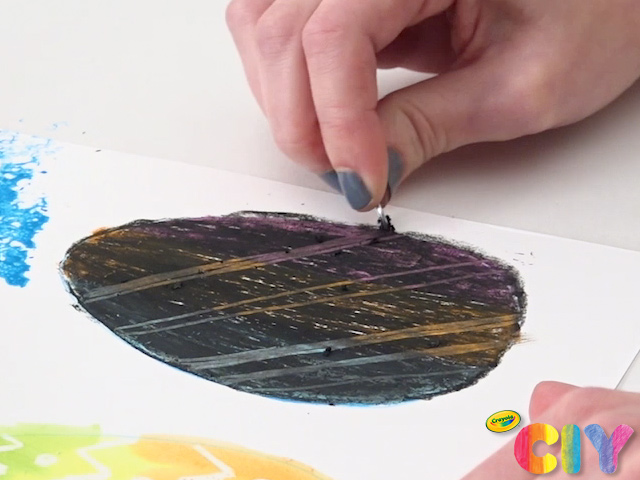 5 To decorate a scratch art egg, color the egg with oil pastels. Add a layer of black oil pastel over the entire egg. Use the rounded edge of a paper clip to scratch the black layer and reveal the color underneath.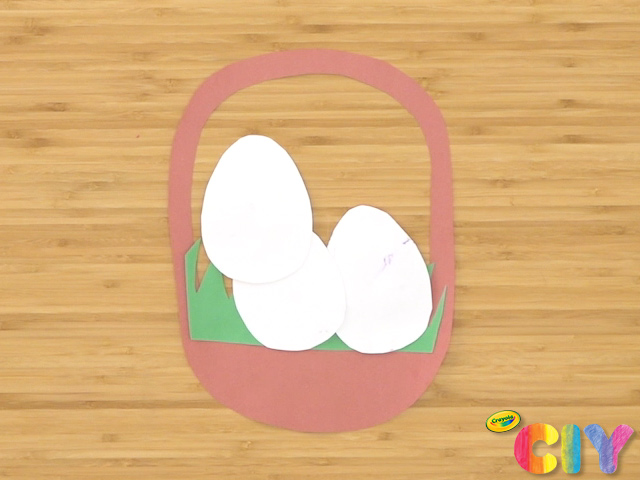 6 Draw a basket and grass on construction paper with your favorite creative tool. Cut out eggs, basket, and grass with scissors. Glue together with glue stick to assemble the basket.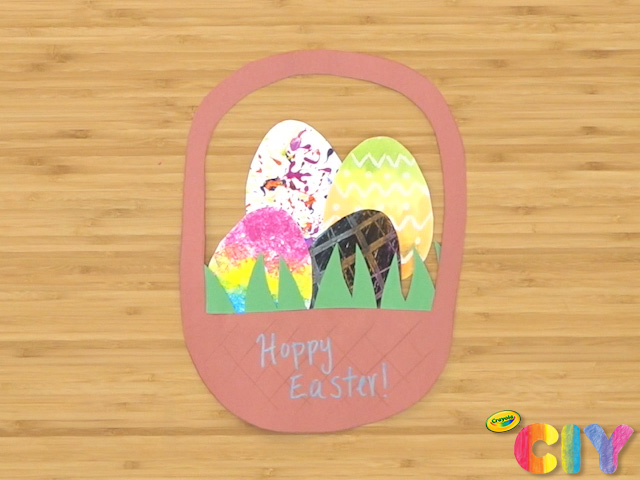 7 Write a fun Easter message on the basket with metallic markers!
CIY Staff Tips:
To draw the outline of the eggs and basket, we used a

Crayola Colored Pencil

adorned with a Flower Pencil Topper, another colorful CIY project!