Brace your elves for a family of DIY ornaments! Turn family members into homemade holiday ornaments to hang on your tree.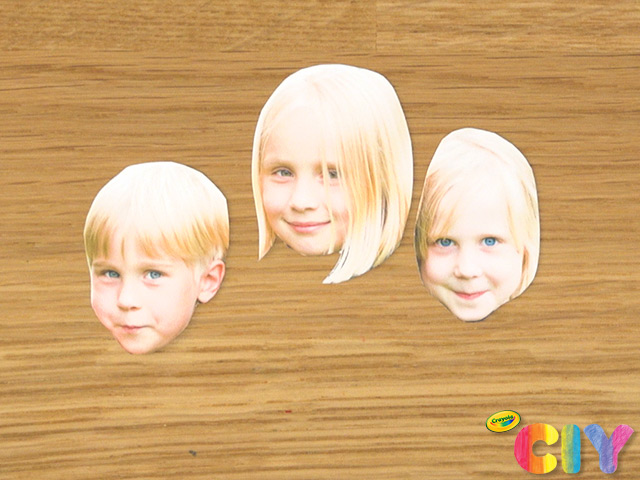 1 Cut out faces from family photo.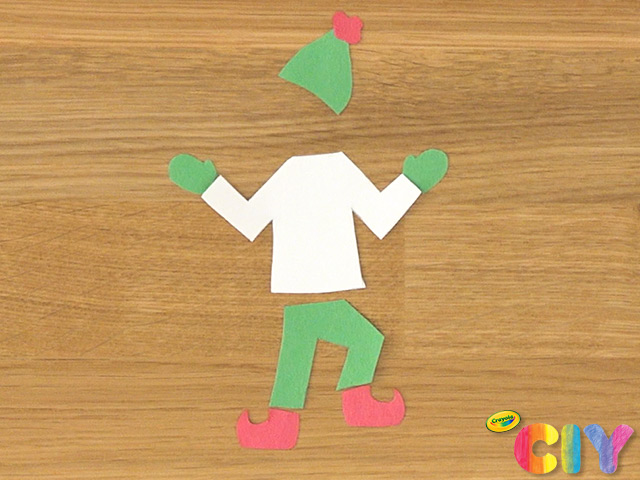 2 On construction paper, sketch elf character outfit, including shirt, pants, hat, and gloves. Cut out.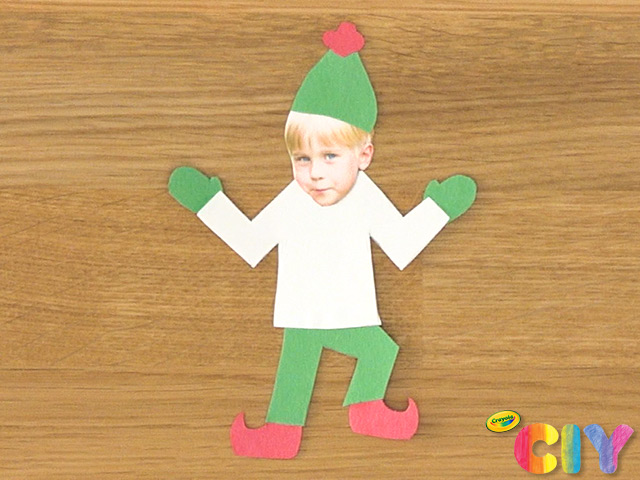 3 Glue outfit together, and glue face onto character. Dry 2 hours.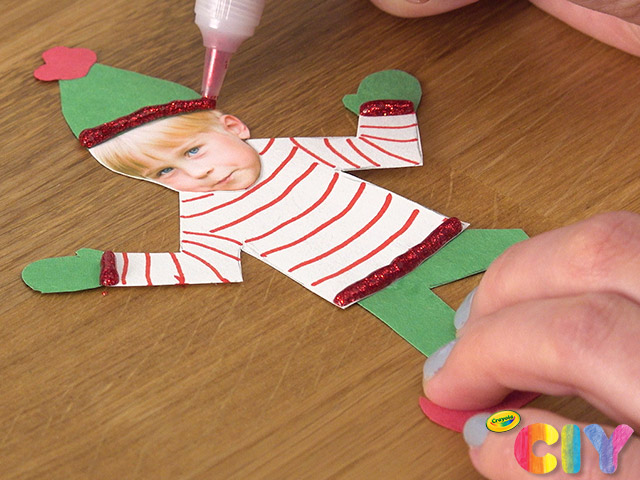 4 Decorate with markers and glitter glue. Dry 3–4 hours.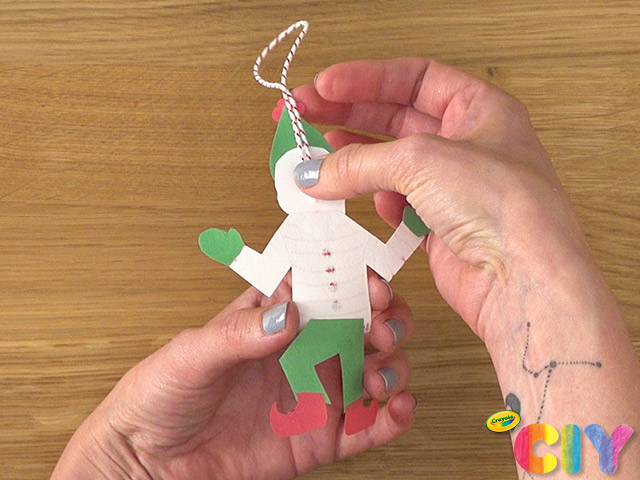 5 Glue ribbon loop to the back of the elf's head. Dry 2 hours.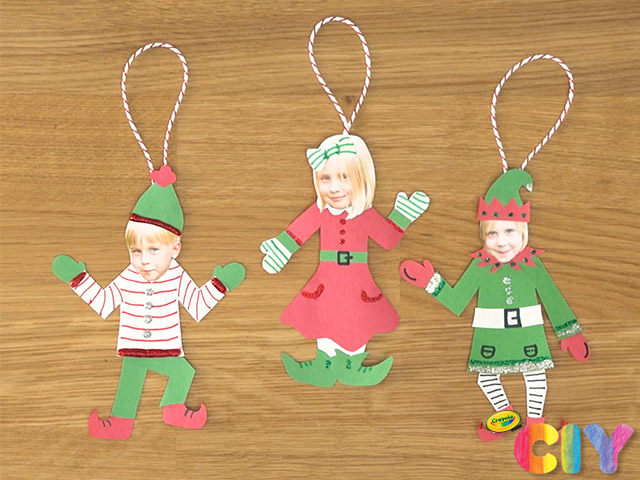 6 Repeat steps 2–5 for all family members.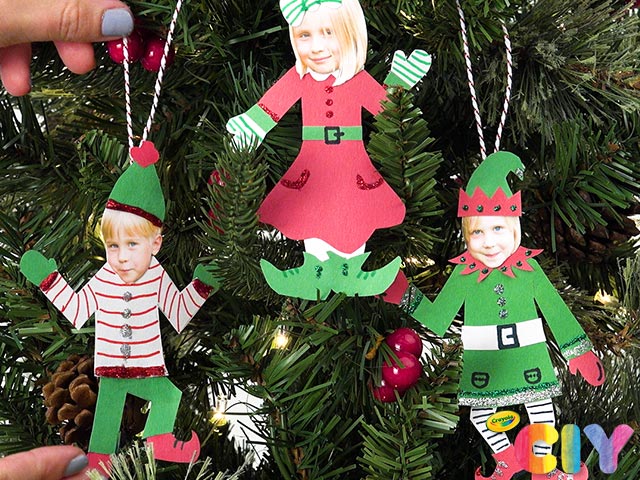 7 Hang your DIY ornaments on the tree!