It's alive! Use Crayola® Paint and your imagination to transform a plain pumpkin into a Frankenstein-style monster this Halloween season!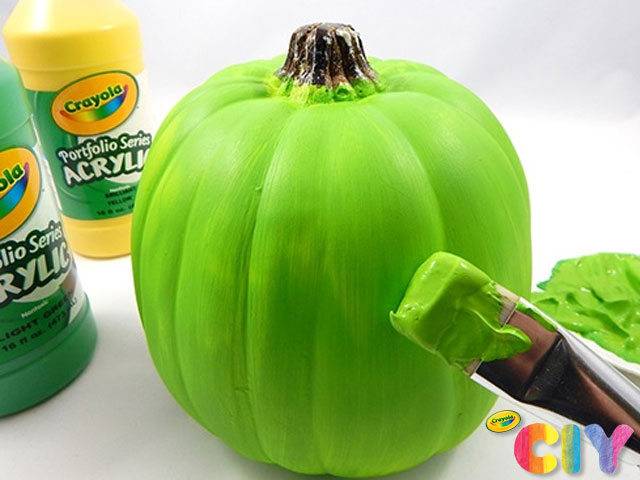 1 Paint a pumpkin using Crayola Acrylic Paint. Experiment mixing and blending paint to create the spooky Halloween colors you want!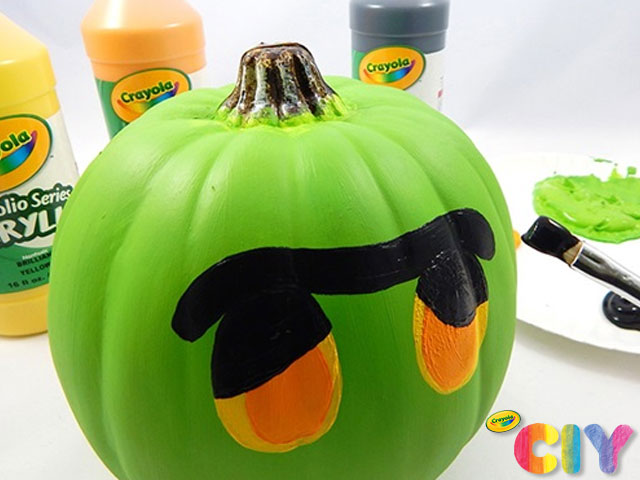 2 Add details to the pumpkin to create a face for your monster.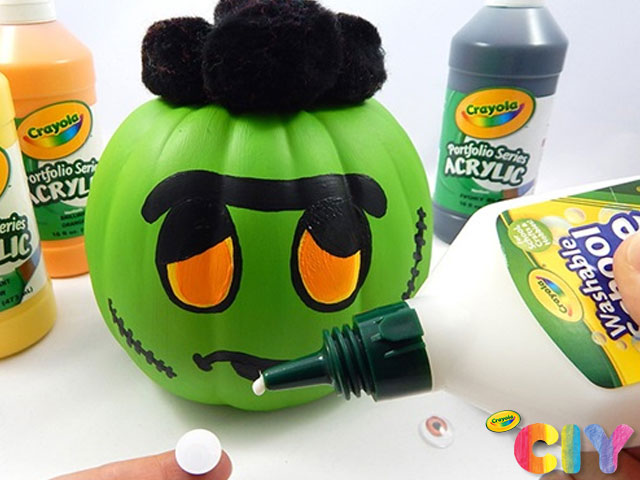 3 Enhance your painting with other craft supplies, such as eyes or pompoms. Use Crayola No-Run School Glue to attach those items.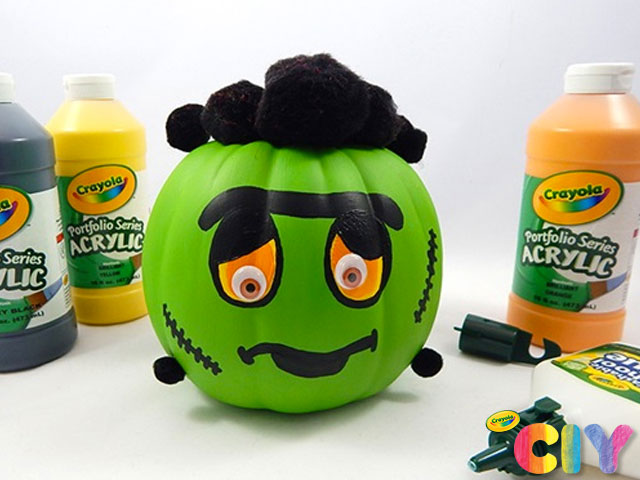 4 Allow your pumpkin to dry completely then display for Trick-or-Treaters to admire!