If you've got it, haunt it! Make this Halloween pumpkin decorating idea that uses Glitter Dots & glitter art to jazz up a gorgeous gourd.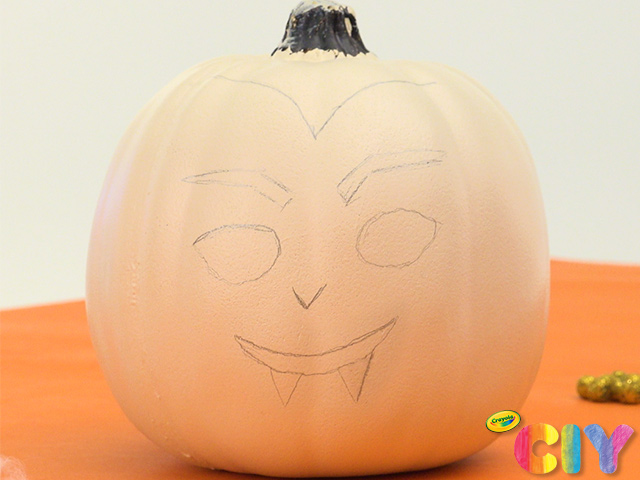 1 Draw outline of vampire face on pumpkin in pencil.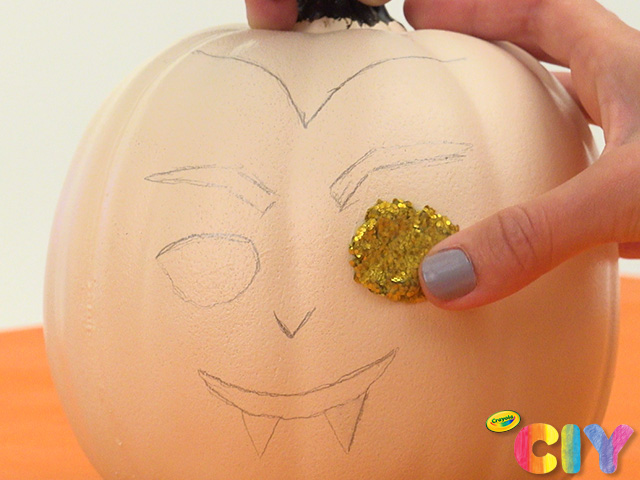 2 Squish and spread Glitter Dots onto pumpkin surface.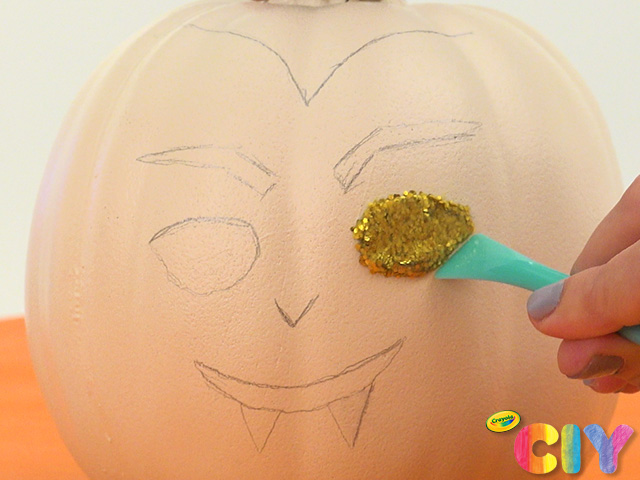 3 Shape Glitter Dots into more precise shape with clay tool.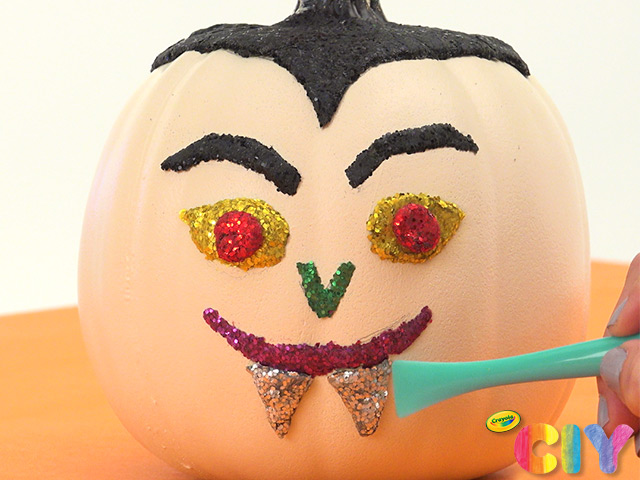 4 Repeat steps 2–3 until vampire face is complete.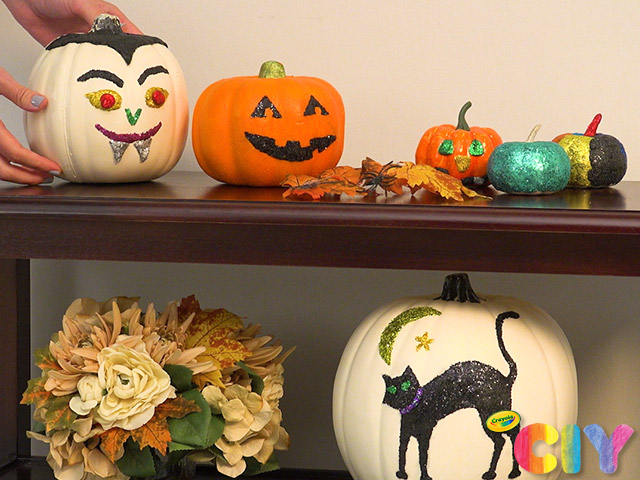 5 Display your pumpkin indoors as a sparkly seasonal decoration!
CIY Staff Tips:
The clay tool can be found in a variety of

Glitter Dots products.

In lieu of the clay tool, shape and detail your work with a toothpick (adult assistance recommended).

Experiment with different pumpkin designs like spooky cats, jolly jack o' lanterns, or colorful patterns!

For added sparkle, embellish your pumpkin with

Crayola Glitter Glue.