Paper Roses Valentine's Day Card
Stop & smell the roses! Learn how to make rolled paper roses, then add them to this buzzworthy homemade Valentine's Day card.
1 Fold a piece of construction paper in half to make card shape.
2 Cut construction paper to fit front of card, leaving room for border. Paint on glue and attach to front of card.
3 Sketch a spiral on construction paper. Cut out.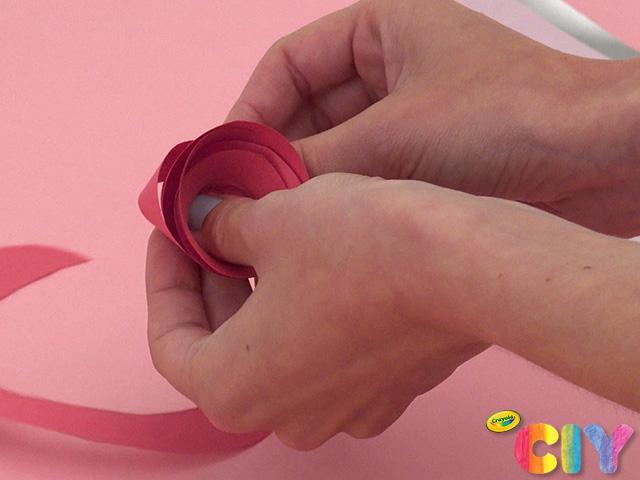 4 To create rose shape, slowly and gently coil the paper from inside to outside edge.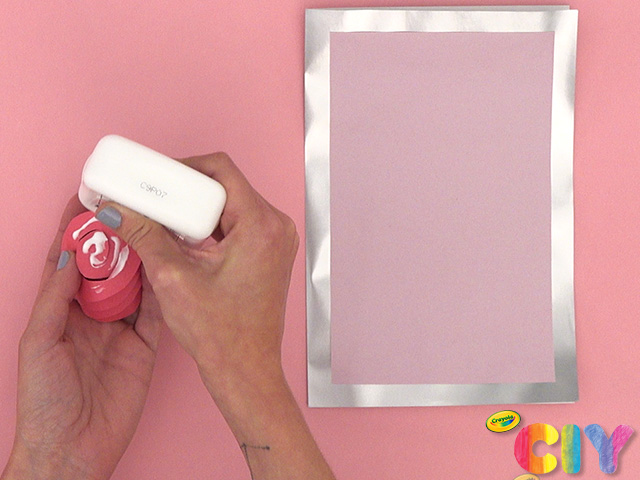 5 Add glue to end of coil and secure to card. Repeat steps 3–5 for additional flowers.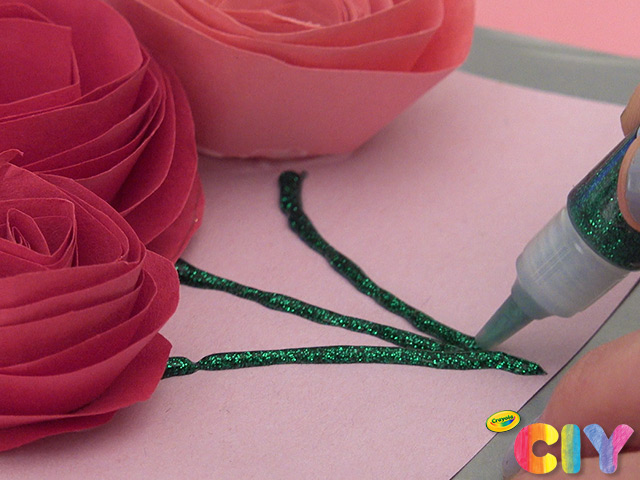 6 Add glitter glue flower stems.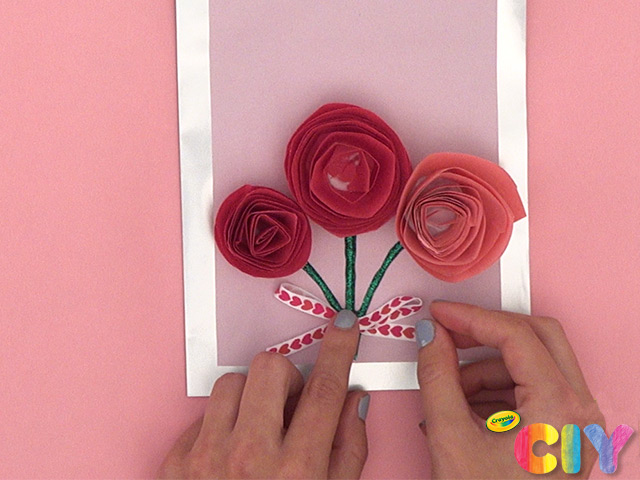 7 Tie festive ribbon into bow and glue to stems. Let all glue steps dry 3–4 hours.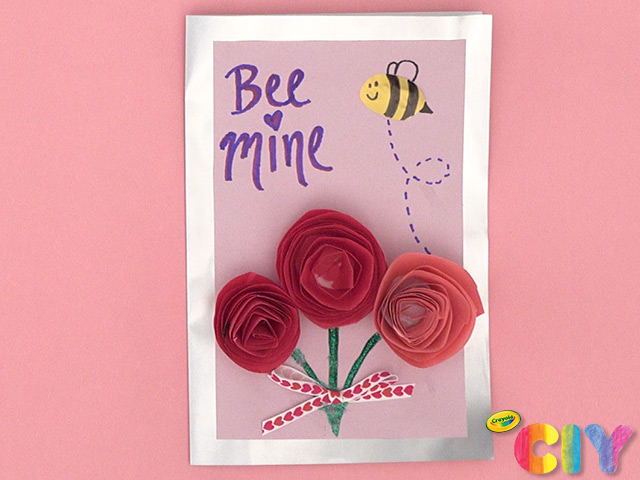 8 Add embellishments with construction paper and messages with markers.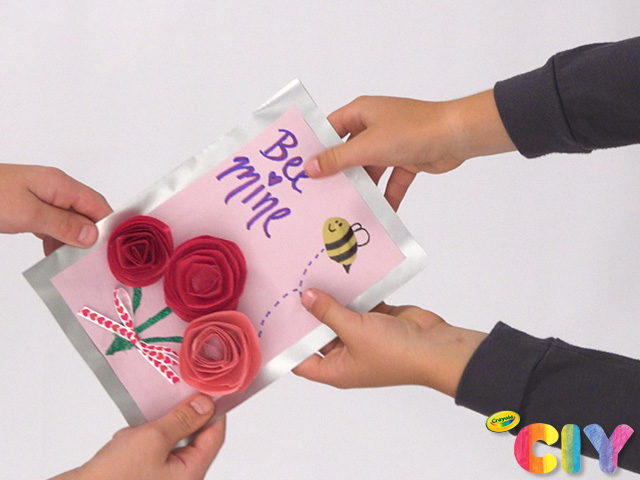 9 Give the bee-utiful card to your valentine!
CIY Staff Tips:
For more DIY Valentine's Day inspiration, check out our entire collection of Valentine's Day craft ideas.

This card also works for Mother's Day! Change up the message for mom and give her a homemade greeting.