Enjoy family fun at Crayola Experience
Come see the Crayola brand brought to life! Crayola Experience is a larger-than-life, indoor family attraction packed with hands-on activities all inspired by Crayola's latest and greatest products and technologies. At any of our 5 locations you can name and wrap your very own Crayola crayon, turn yourself into a coloring page, make melted wax souvenirs and MORE!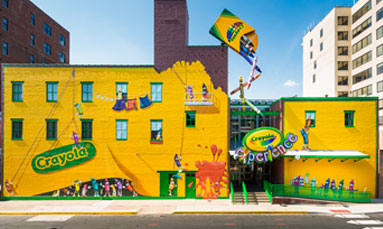 Easton, PA
Visit the FIRST EVER Crayola Experience in Crayola's own hometown of Easton, PA. Situated just a short drive from NY and NJ, this family attraction has been a staple of the tri-state area for over 20 years.
Check out what's at Easton, PA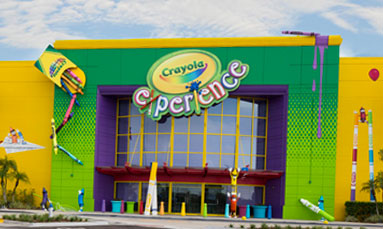 Orlando, FL
Our Orlando location boasts 70,000 sq feet of hands-on, colorful fun! Located in the The Florida Mall, this is the only place where you can see the world's largest Crayola crayon – Bluetiful!
Visit Orlando Today!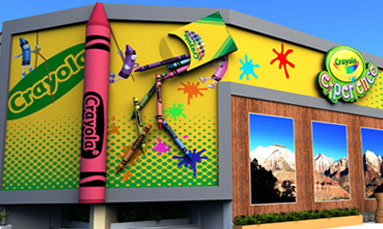 Minneapolis, MN
The third Crayola Experience location opened at Mall of America in Bloomington, MN back in 2016. The attraction is located on the third level and even has its own entrance off the East Parking lot (park on level four, "Florida" for best access).
Head to the Mall of America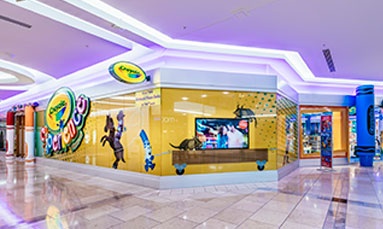 Plano, TX
Crayola Experience Plano is located just outside of Dallas, TX in The Shops at Willow Bend. It's no surprise that most families spend the day here, it's larger than an NFL football field!
Visit Plano, TX
Chandler, AZ
Crayola's NEWEST attraction opened at Chandler Fashion Center in summer 2019. Crayola Experience Chandler is situated southeast of Phoenix, right off of Route 202 and Route 101. Expect to play for at least 3 hours, in here everyone is a kid again!
Chandler is Now Open!
Looking to partner with Crayola Experience? We work with tons of organizations in our local communities, just click on a location link above to get involved! If you're a blogger or other local business looking to sell Crayola Experience tickets, you can apply at this online form in 5 minutes.