Raise your hand right off the page with this playful optical illusion! Use Crayola Markers to design a bold 3D drawing.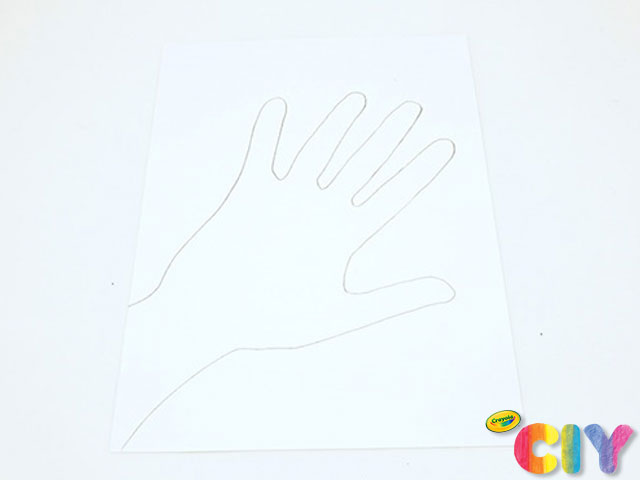 1 Place your hand on a blank sheet of white paper, and use Crayola Erasable Colored Pencils to trace its outline.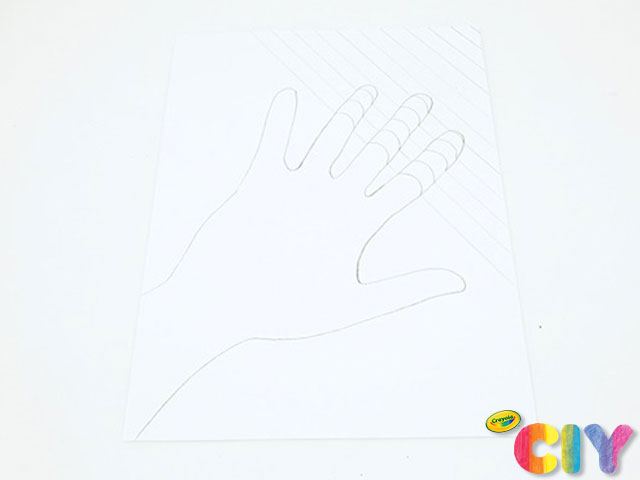 2 Using a ruler to help guide you, draw lots of evenly spaced lines across the page. Make the background lines straight, and curve the lines inside the hand.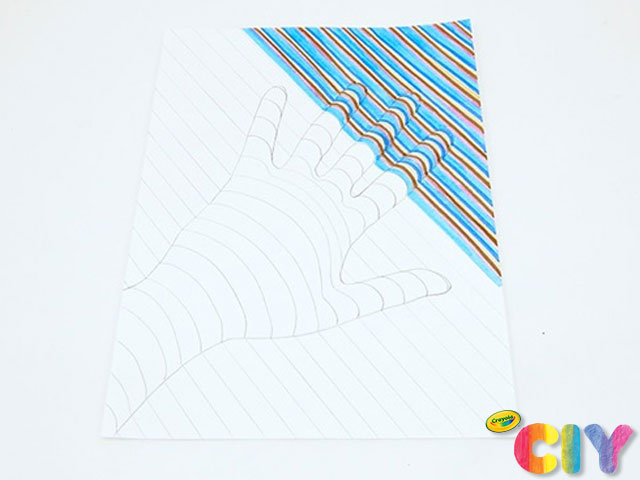 3 Select several brightly colored Crayola Markers, and trace over the lines. Fill the space between the pencil lines with more marker lines. Repeat the colors in a pattern on the page for a fun effect!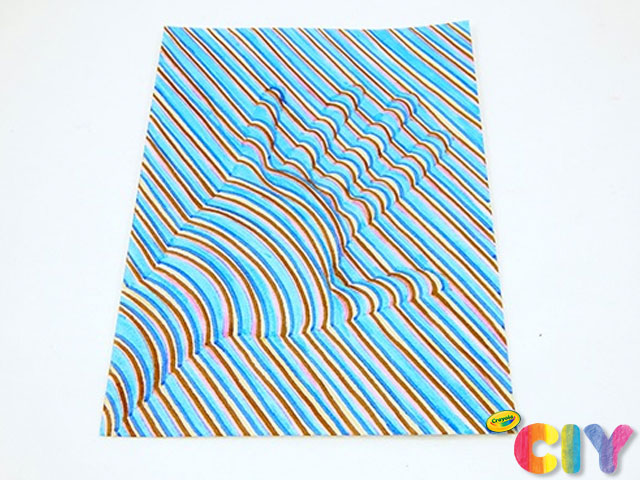 4 Continue to draw colorful lines over the page. When complete, you will have a cool 3D hand drawing!