Pick your favorite face—like a smile emoji or a heart-eyed emoji—to decorate a DIY ornament. It's an easy holiday craft for kids that's full of self-expression!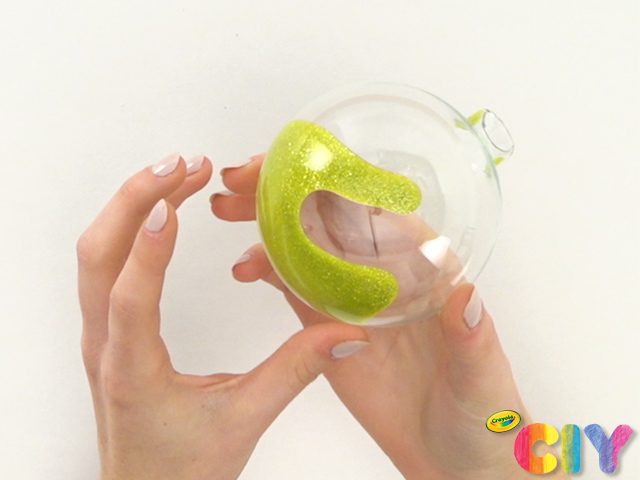 1 Pour glitter paint into a clear, plastic ornament and rotate to evenly coat the inside.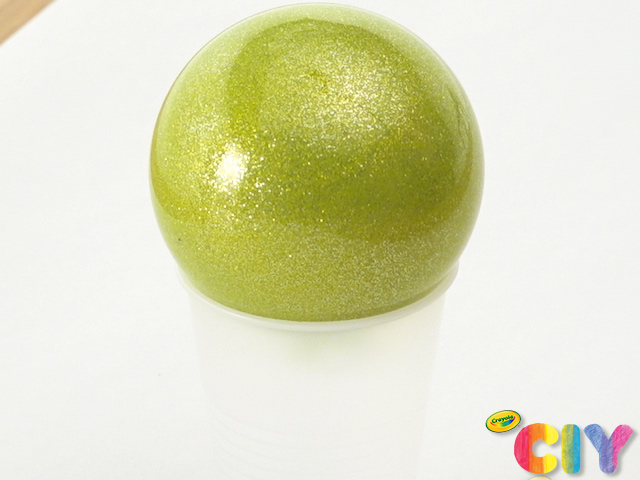 2 Turn ornament upside down in disposable cup to let excess paint. Dry overnight.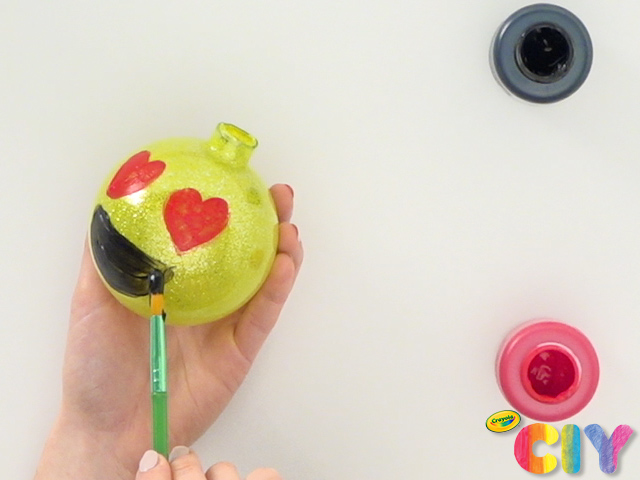 3 Use acrylic paint and paint brush to make an emoji face on the outside of the ornament. Dry 1–2 hours.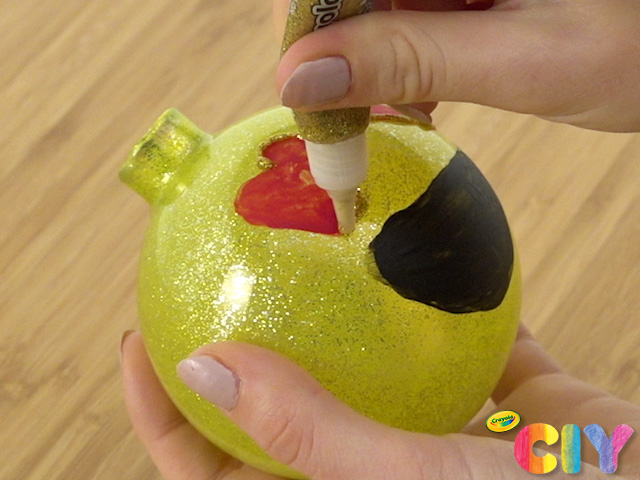 4 Outline and detail the face with glitter glue. Dry 1–2 hours.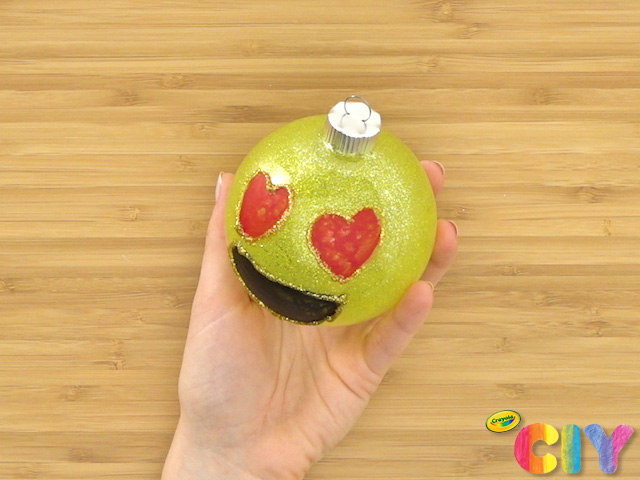 5 Put on the ornament lid, then hang on your tree or around the house!
CIY Staff Tips:
Make multiple DIY ornaments and experiment with different faces for the whole family!
Want more DIY ornaments and festive craft ideas? Browse all our Christmas and holiday crafts.