With the helping hands of your little artist, watch creativity bloom using My First Crayola Fingerpaints! Little ones can make a Flower Handprint accented by butterfly fingerprints.
1 Squeeze fingerpaint on 2 disposable plates.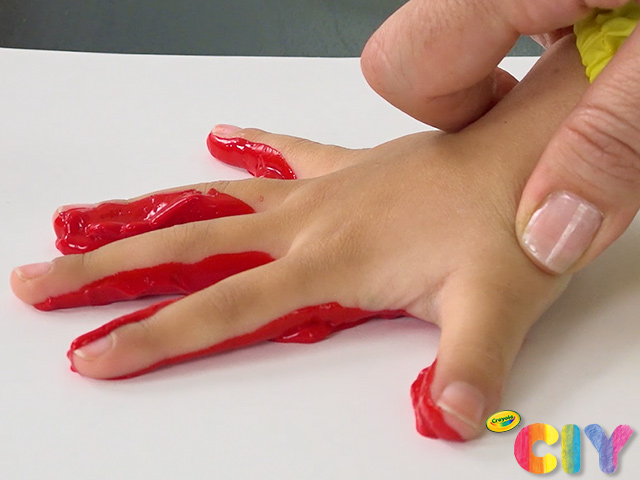 2 Dip a little hand into paint and press it on cardstock to form a flower.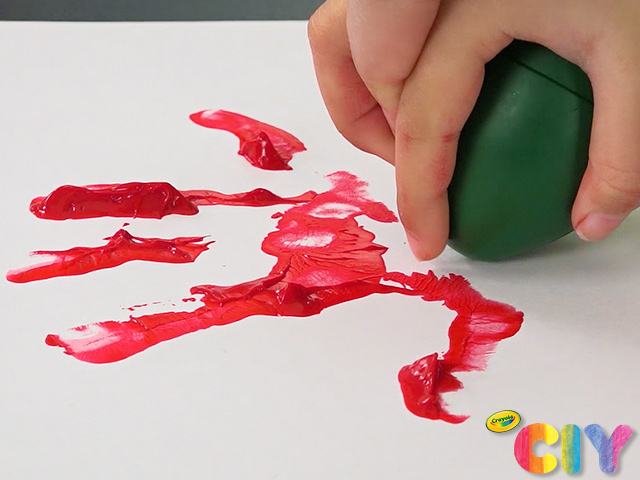 3 Draw the flower stem with a palm-grasp crayon.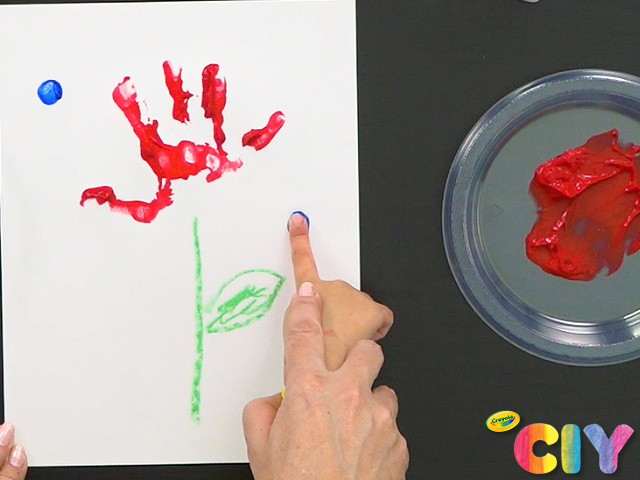 4 Dip a finger into paint and add fingerprints around the flower.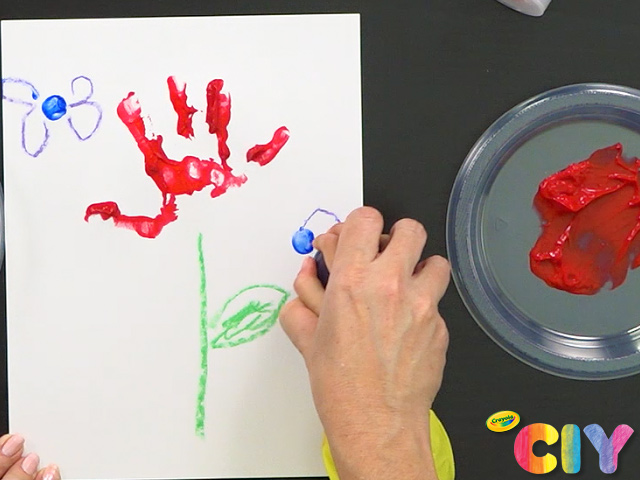 5 To make butterflies, draw wings around the fingerprints with a palm-grasp crayon. Dry 1–2 hours.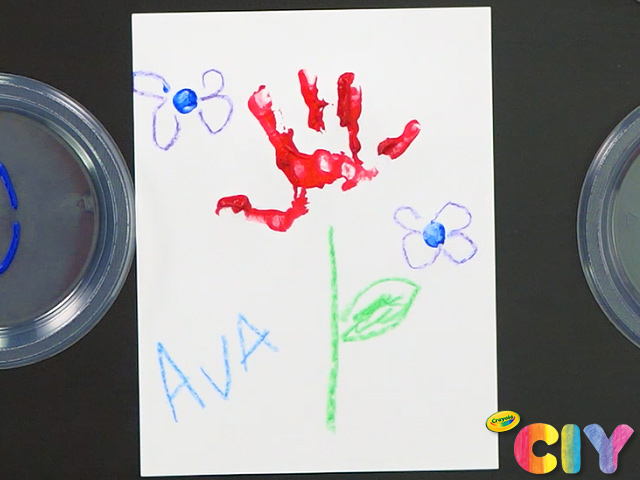 6 Sign your little artist's name and proudly display!
CIY Staff Tips:
My First Crayola products are specially designed for little hands, so be sure to help your little artist with the finer details that they may have difficulty with.
Before your little artist creates, be sure to put on their smock!