Think spring with Flower Pencil Toppers made from Model Magic. The cute pencil toppers are an easy spring craft!
Supplies:
Flower Pot
Measuring Spoons
Water
Disposable Cups
Craft Sticks
Disposable Plate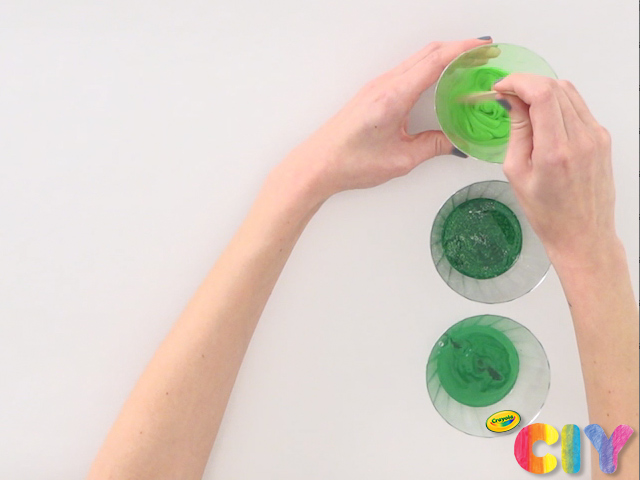 1 Make a pencil holder. Pour paint into a disposable cup and mix with 1 tsp water, stirring with a craft stick until smooth. Repeat with 2-3 other colors.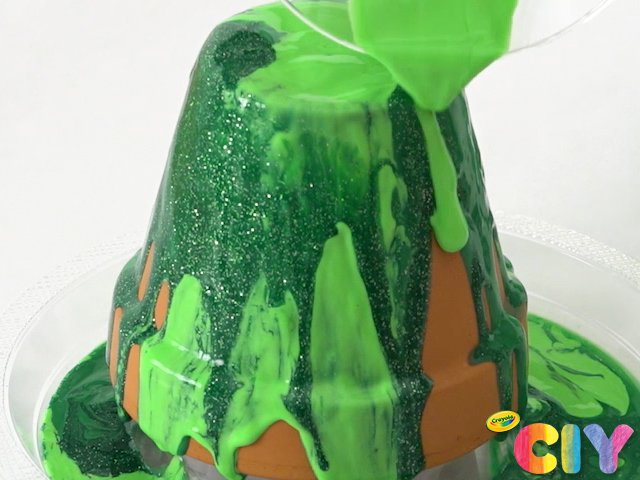 2 Place a disposable cup upside-down on a disposable plate, and place the flower pot upside-down on top of the cup. Pour paint mixtures on top of flower pot, letting the paint drip down the sides. Let dry 3-4 hours.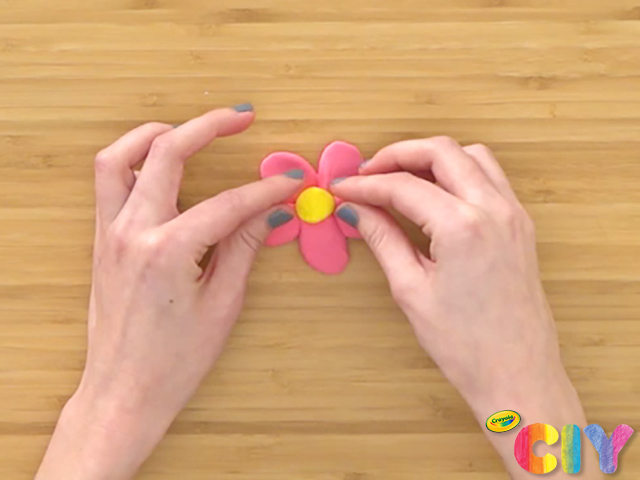 3 Create flower petals and leaves with Model Magic.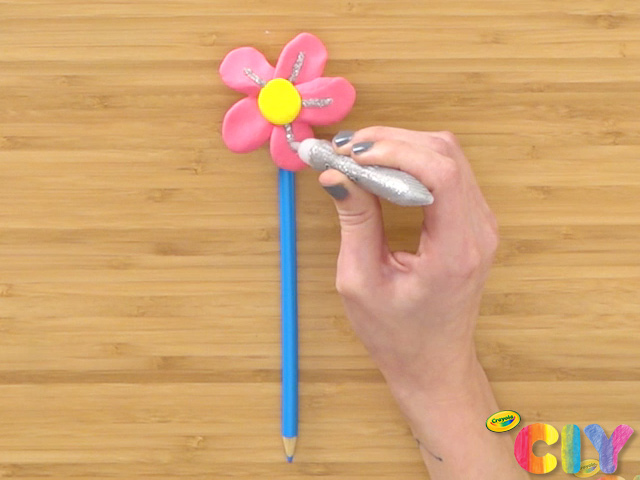 4 Roll a piece of Model Magic into a ball so that it is approximately 1" in diameter. Form the ball around the end of a colored pencil. Press the flowers and leaves against the ball to attach.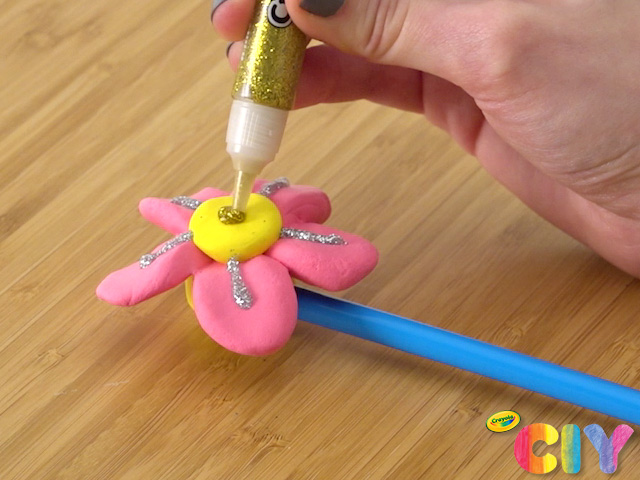 5 Accent the flowers and leaves with glitter glue. Let dry overnight.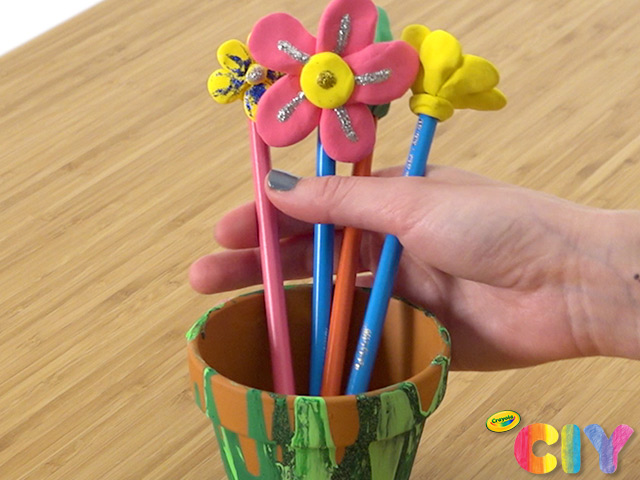 6 Place colored pencils with Flower Pencil Toppers into the pencil holder and display!
CIY Staff Tips:
When pouring paint onto your flower pot, alternate colors for a blended effect.
Model Magic pieces that haven't dried will easily adhere to one another. For added strength, or to attach dried pieces of Model Magic together, use our No- Run Washable School Glue