Create cosmically crafty wall art that's out of this world! Turn a plain canvas into a work of art with paint pouring.
Supplies:
Contact Paper
Water
Funnel
Disposable Cups
Craft Sticks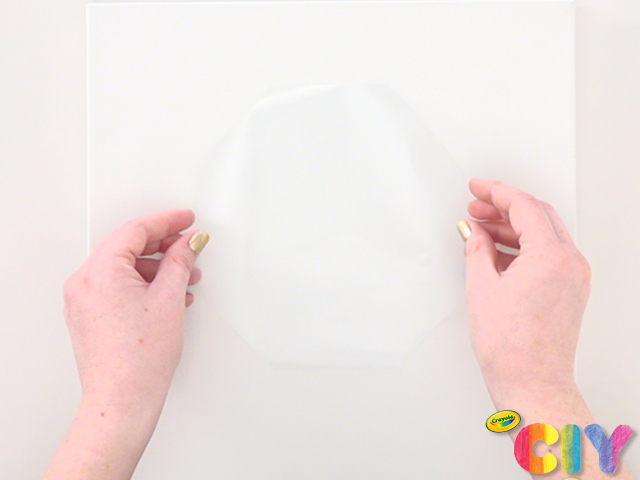 1 Cut a piece of contact paper into the desired shape for a paint resist and attach to the canvas.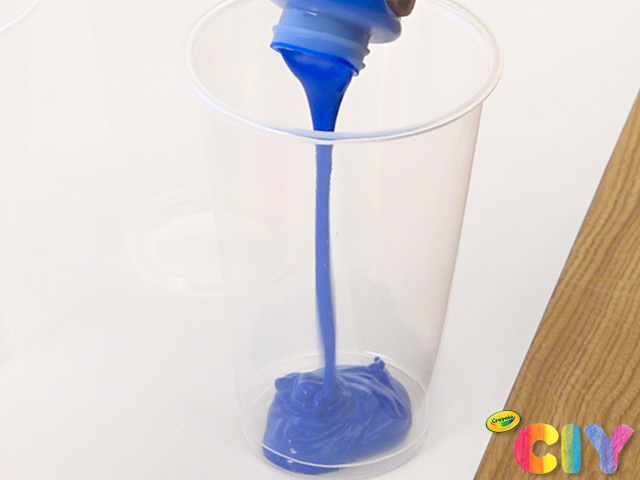 2 Pour 4–5 paint colors into disposable cups, 1 color per cup.
3 Add water to the paint and mix with a craft stick until fully combined.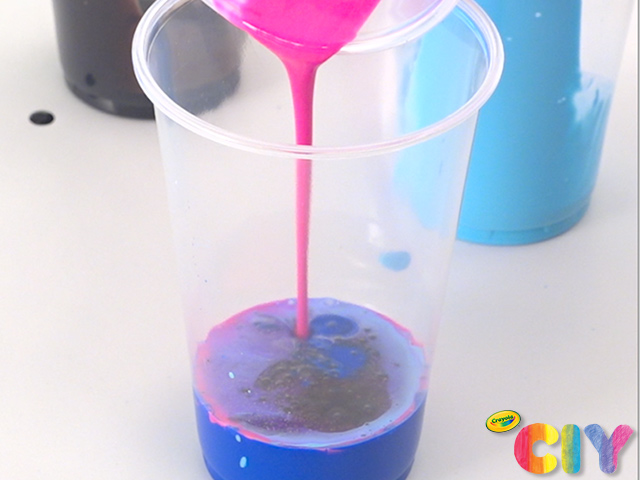 4 In a separate cup, pour layers of color on top of one another. Alternate colors until you have used all of the paint.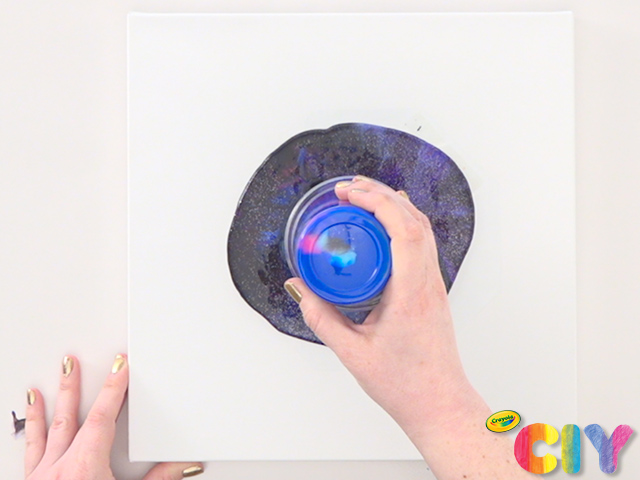 5 Center your canvas on top of the cup. Holding the cup tight to the canvas, flip it over and lay flat. Pull cup straight up and set aside.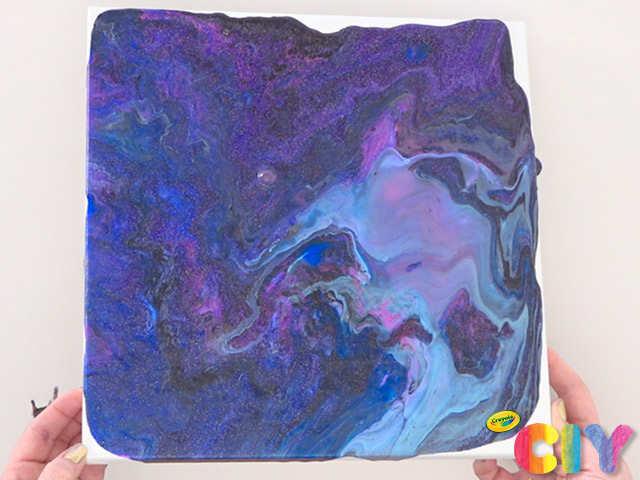 6 Pick up canvas and gently tilt from side to side until paint covers the entire canvas. If there are any bare spots, use extra paint from the cup to fill in.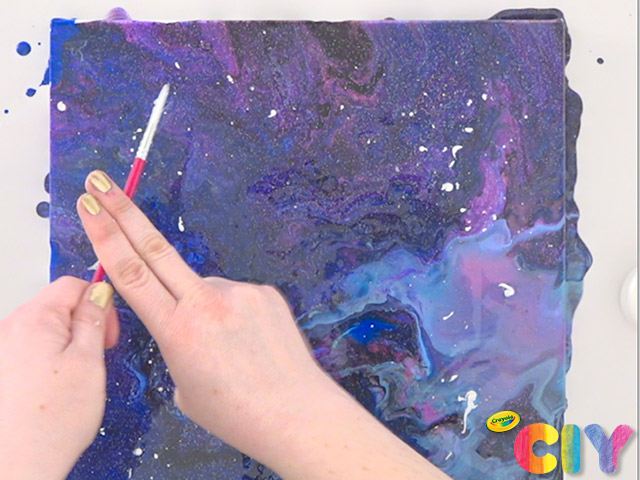 7 To add accents, dip the paint brush into a different paint color and flick it at the canvas.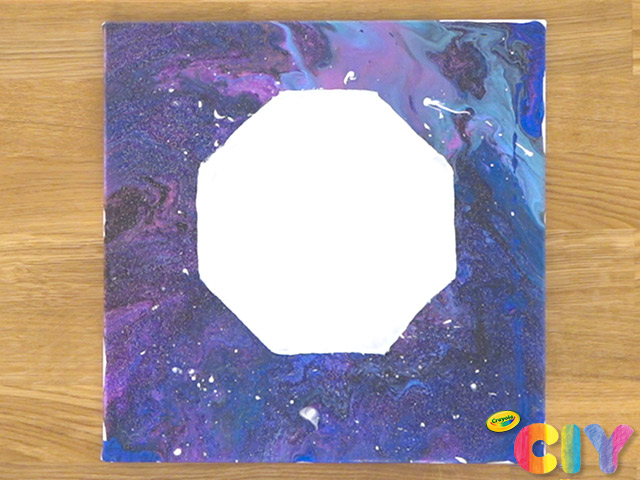 8 Let the paint dry overnight. Once dry, remove the contact paper to reveal the unpainted area.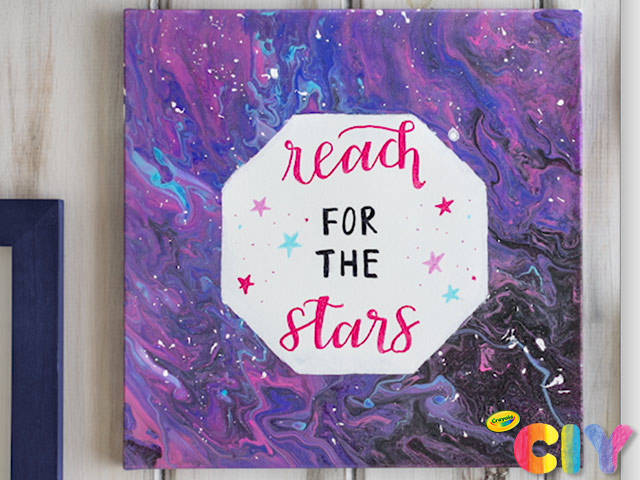 9 Use markers to write a message in the blank area of your canvas, then display!
CIY Staff Tips:
Paint and water mixtures should be smooth but not too watery, just loose enough to pour easily from the cup.
If needed, use 1-2 coats of white Crayola Acrylic Paint to touch up any spots on the edges of the unpainted area