Just leaf it to us to make a DIY fall decoration! Create fall canvas art using Crayola Paint and leaves, then add your own festive phrase.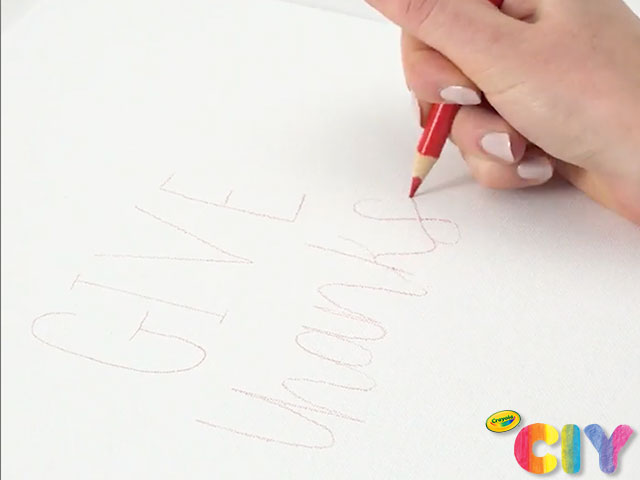 1 Lightly outline desired fall message on canvas with colored pencils.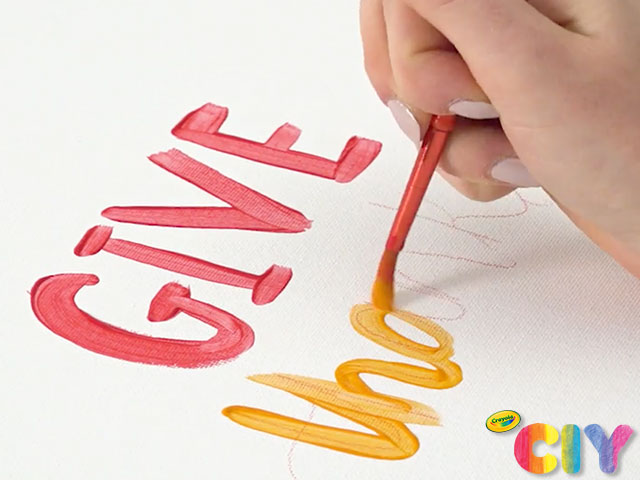 2 Trace over outline with paint. Add multiple coats if needed. Dry 1–2 hours.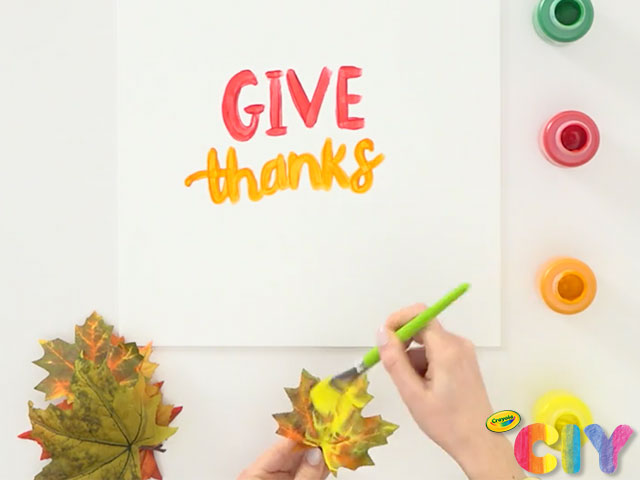 3 Paint one side of leaf.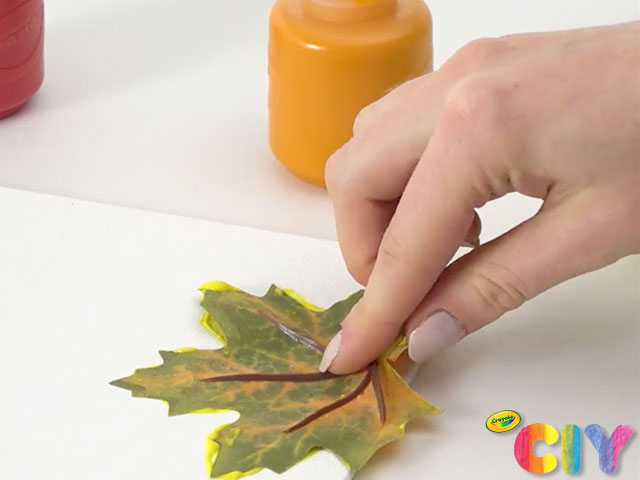 4 Press painted side of leaf firmly onto canvas.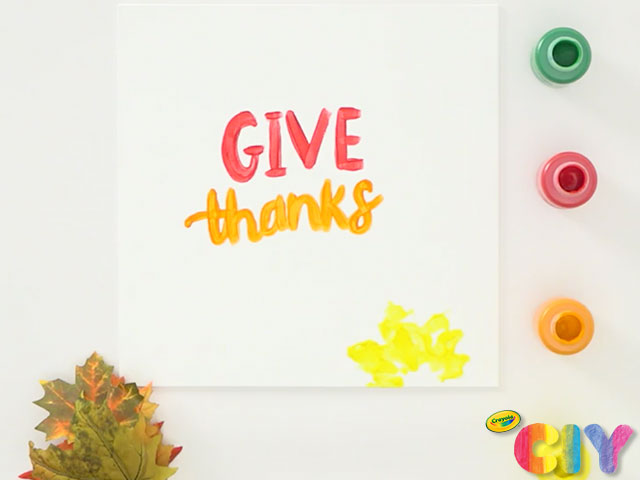 5 Peel leaf up to reveal imprint.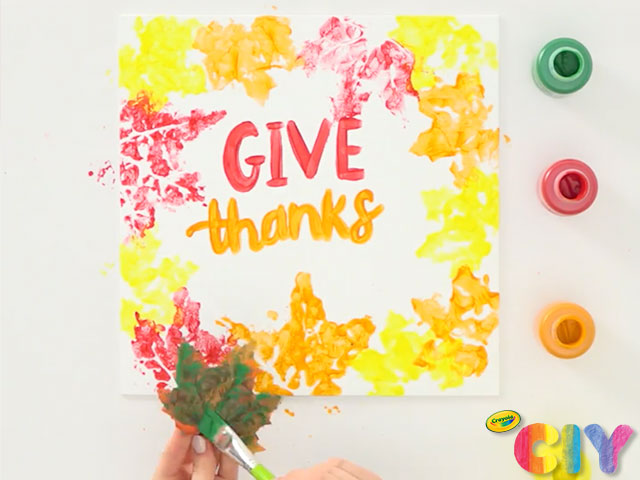 6 Repeat steps 3–5 in a variety of colors and leaf shapes. Dry 1–2 hours.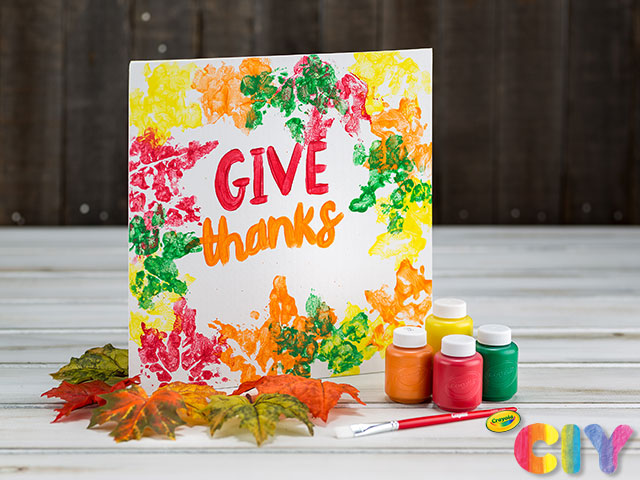 7 Display at home as a festive fall print!