Create decorative dip dyed string with Crayola Watercolors! Mix and match watercolor tablets to form a colorful ombre or a bright pattern!
Supplies:
Ruler
Mixing Bowl
Measuring Spoons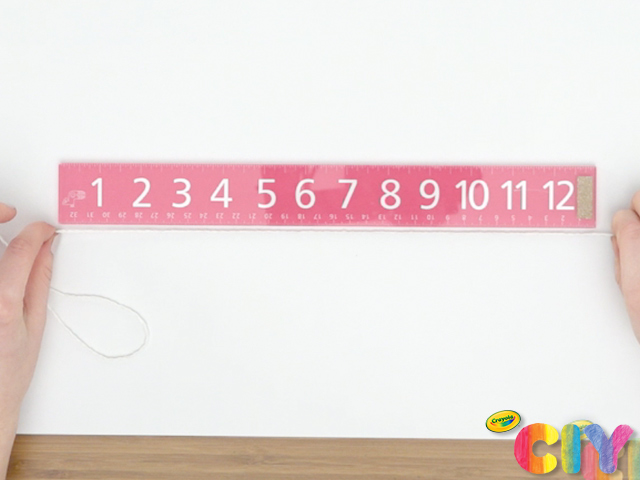 1 Measure and cut even lengths of white string, enough to fit the length of a wooden dowel.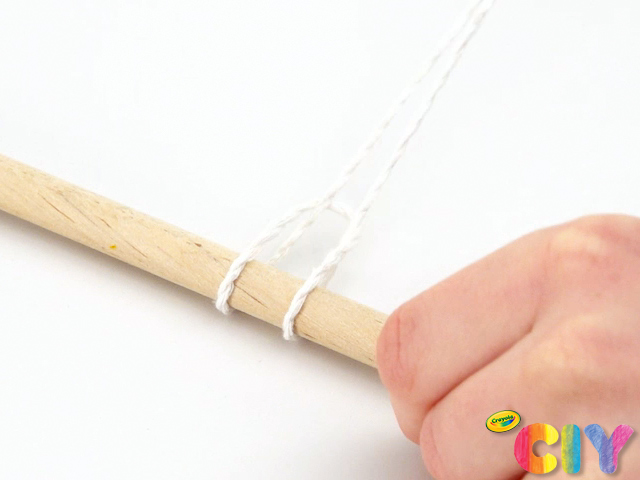 2 Tie or wrap string around dowel to create a banner. Tighten to secure.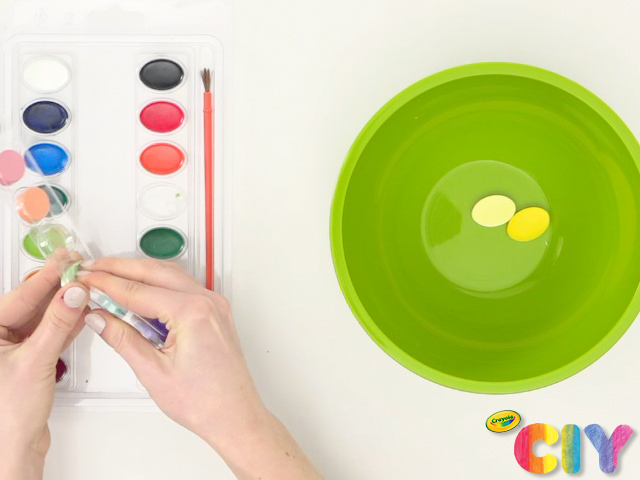 3 Place 2–3 watercolor tablets into large mixing bowl.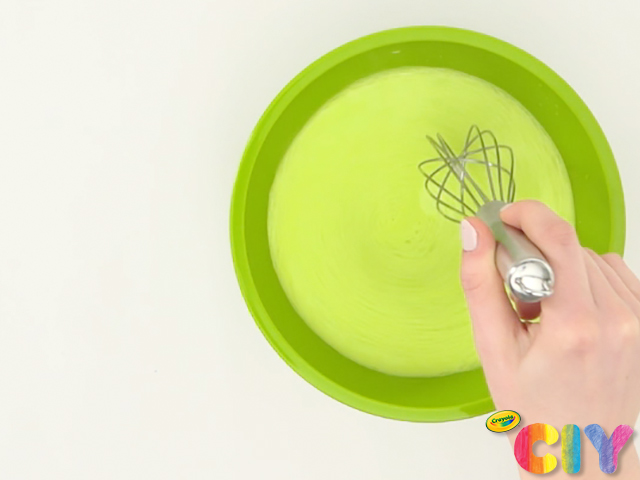 4 Add 10 oz warm water to bowl and whisk to dissolve tablets.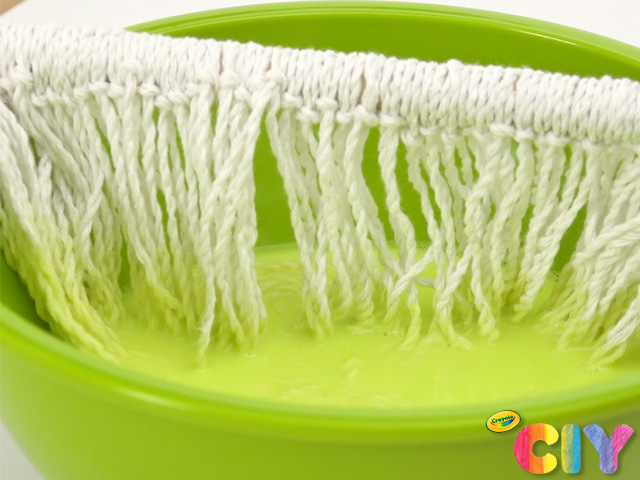 5 Submerge the string into bowl about 3/4 of the way to the top for 30 seconds. Remove and set aside on protected surface.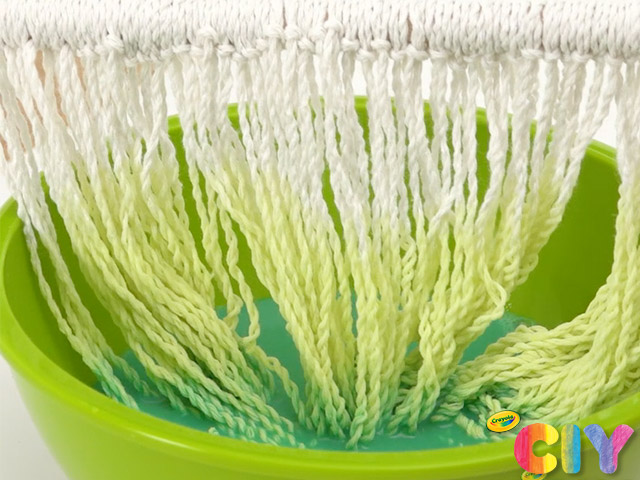 6 Rinse bowl and repeat steps 3–5 as many times as you'd like, submerging the string at a shallower length each time. Dry overnight.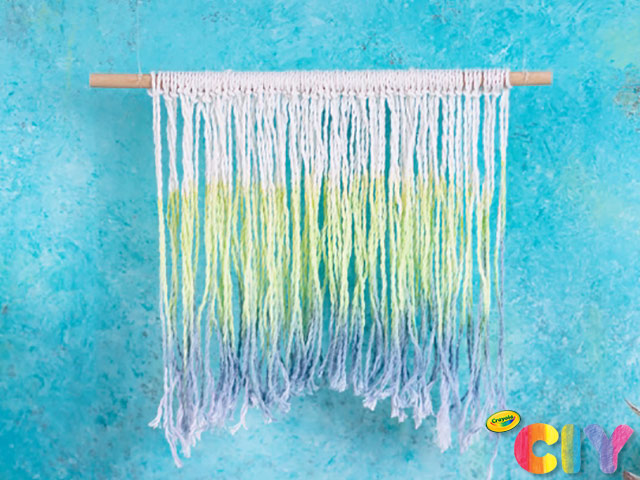 7 Hang to display as wall art!
CIY Staff Tips:
Tie the string to the dowel in whatever method you prefer. We used lark head knots to secure our string.
Mix and match watercolor tablets to create custom colors!
The ombre effect is most successful when working from light to dark colors.
Once string has dried, experiment with cutting the strings on an angle for a different effect.