Customize shoes for extra flair! Turn simple canvas shoes into tropical kicks with this pineapple craft.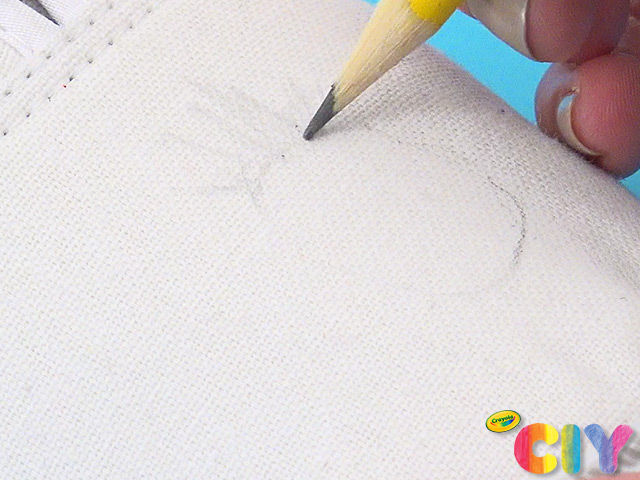 1 On each canvas shoe, lightly sketch a pineapple outline with pencil.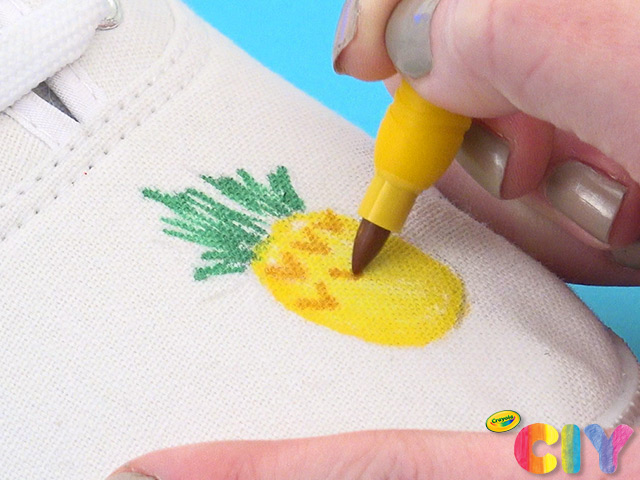 2 Color pineapple with permanent markers.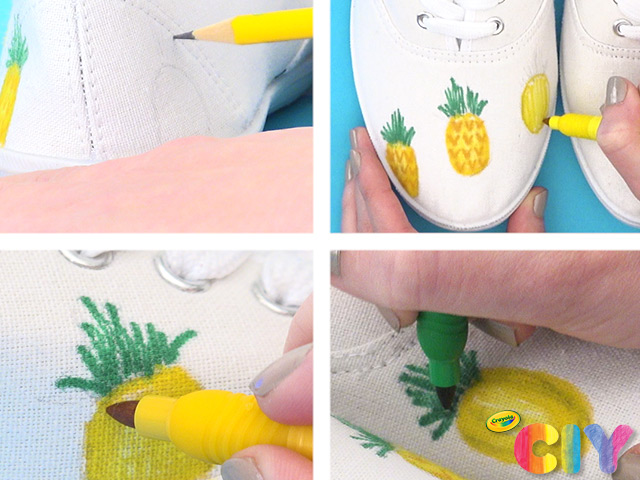 3 Continue to sketch, color, and detail until you've reached the desired pattern.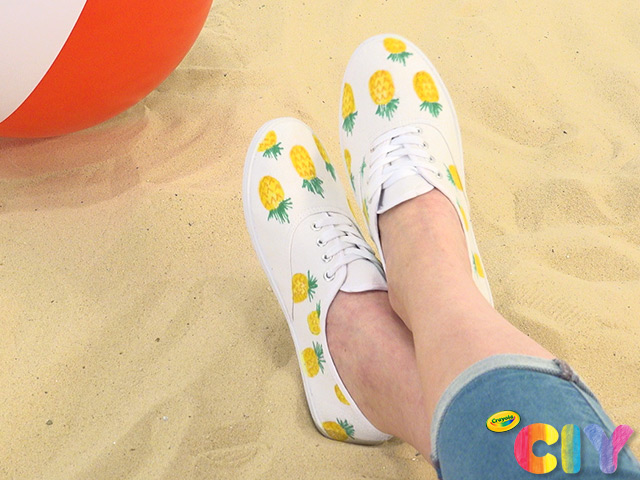 4 Make a fashion statement with your new, custom shoes!