Create colorful Scratch Art DIY Ornaments to decorate for the season! Use oil pastels and scratch art techniques to make unique holiday ornaments.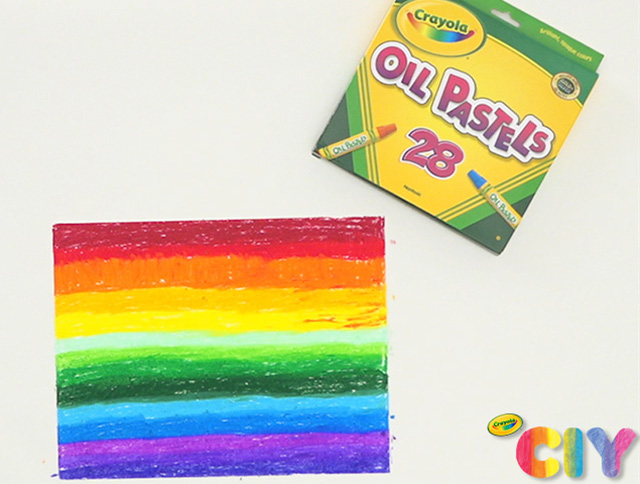 1 Fully color a piece of white cardstock with oil pastels.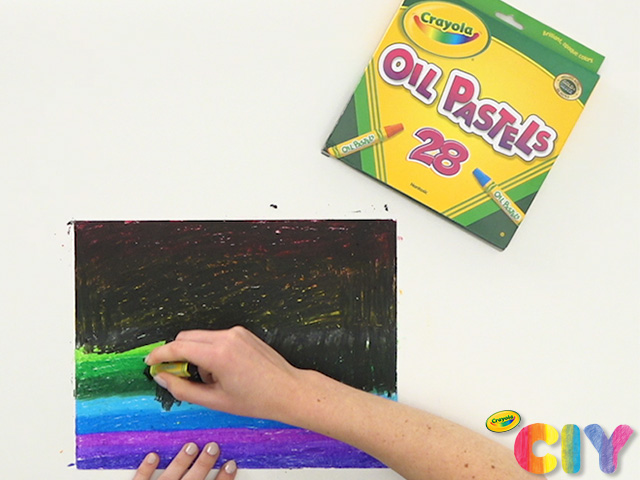 2 Add a layer of black oil pastel over the fully colored cardstock.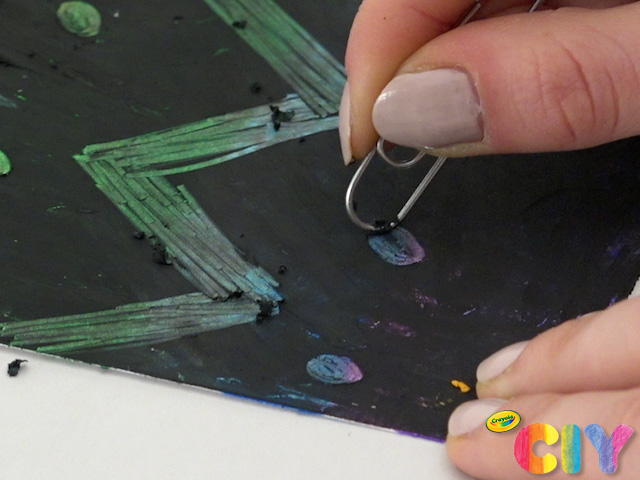 3 Use the rounded end of a paper clip to scratch a design in the black layer to reveal the color underneath.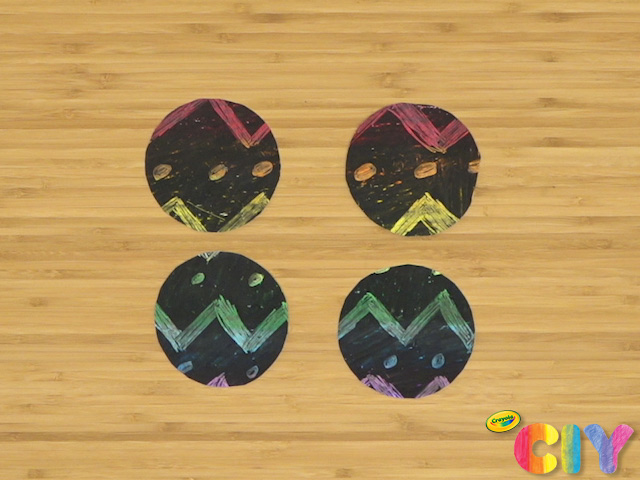 4 Cut out circles with scissors to create the ornaments.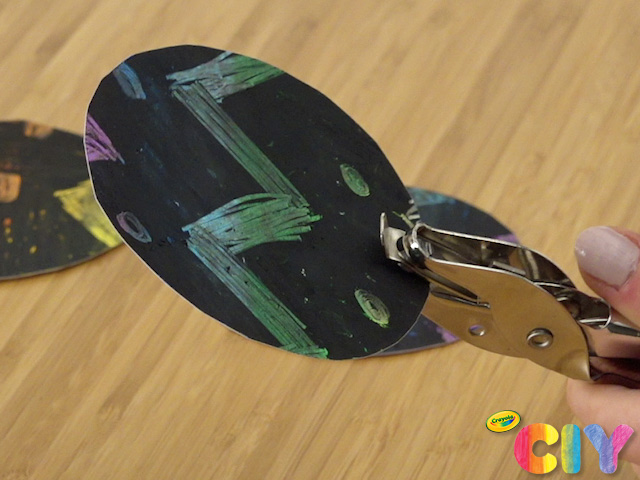 5 Punch a hole near the top of the ornaments.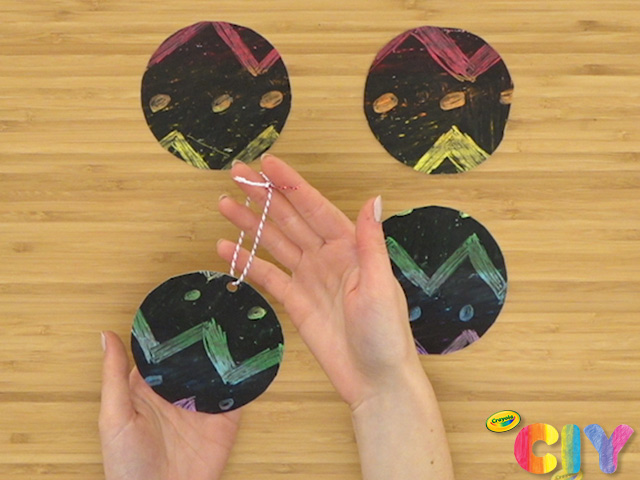 6 Tie a festive string through the hole.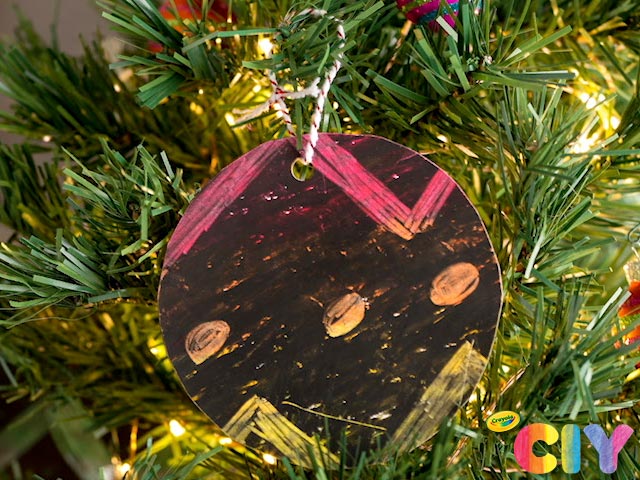 7 Hang on your tree or around the house!
CIY Staff Tips:
When coloring in Step 1, experiment with different color combinations of oil pastels!
When using the paper clip, try different patterns like zig zags, squiggles, or polka dots.