Signature Paint Pour Mini Canvas
In 60 minutes or less, create 3 mini canvas paintings using paint pour techniques. Plus, the main supplies you need are all in a Signature Craft Kit.
Supplies:
Paper Towel Rolls
Measuring Spoons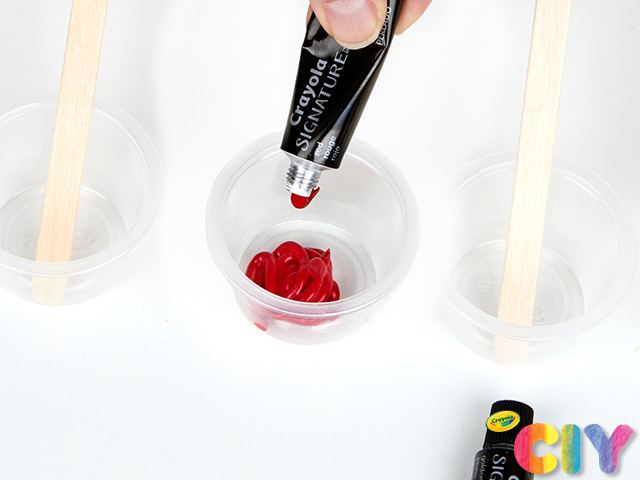 1 Organize your materials. Break paint seals with the back of the cap. Squeeze each tube of paint into a cup.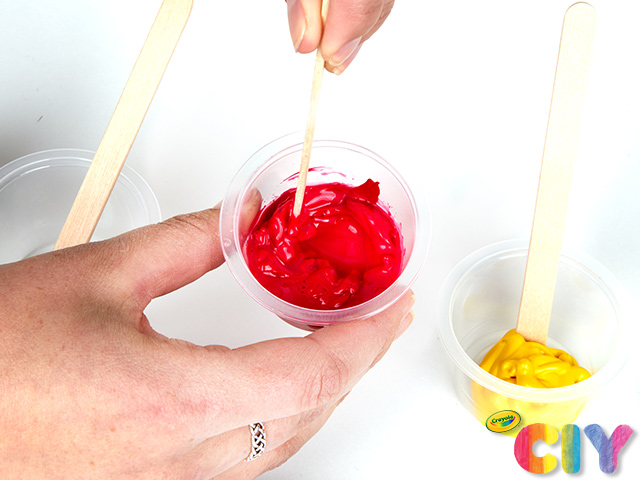 2 Add 1/2 tsp of water to each color and stir gently to remove lumps. Add another 1/2 tsp of water and stir until smooth.
3 Pour 3 tsp of glitter paint into 1st cup.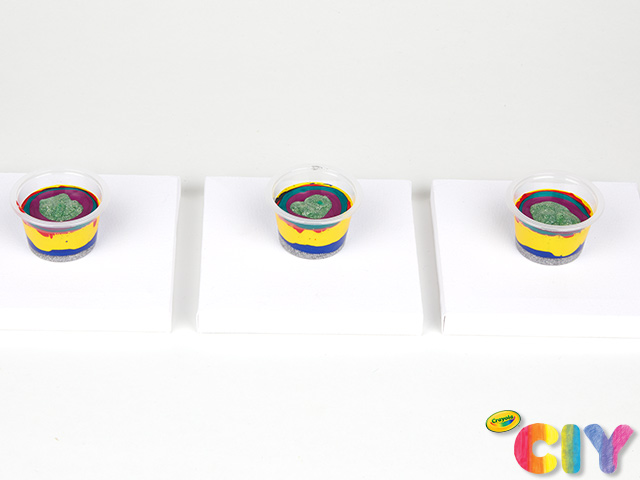 4 Add equal amounts of glitter paint to the 3 pour cups. Then add equal amounts of each color to the 3 pour cups.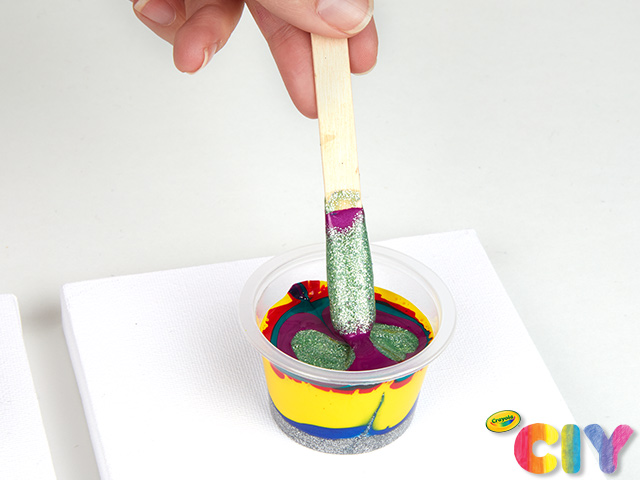 5 Gently insert stick into the layered paint. Move it very slowly from one side of the cup to the other, then lift it out in a scooping motion. (This breaks the paint layers but does not blend them.)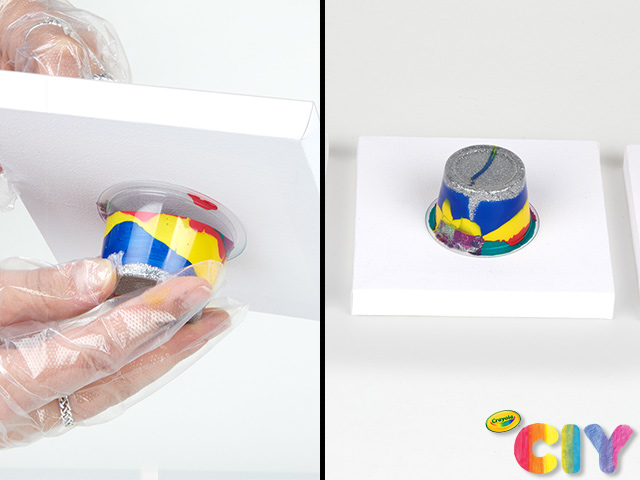 6 Place flat side of canvas on top of each cup and invert, keeping cup against canvas. Repeat with the other 2 cups.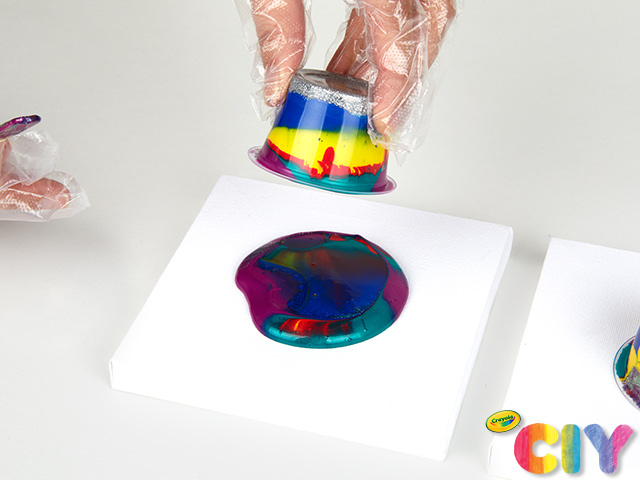 7 Let cups sit for 1 minute. Remove 1st cup and scrape any remaining paint onto the canvas. Repeat with other 2 cups.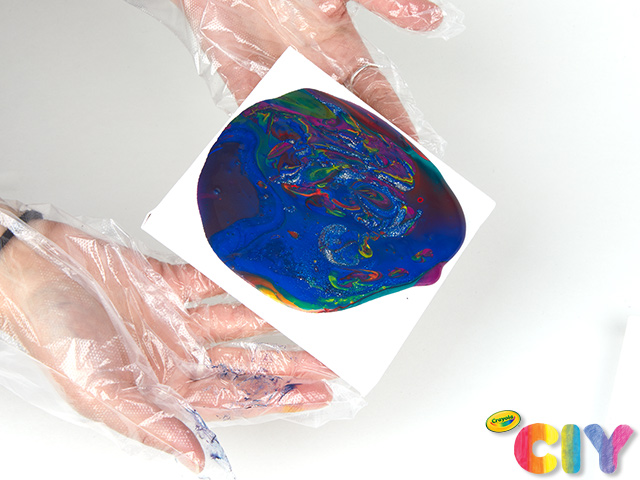 8 Gently tilt each canvas to cover top and sides. Let drips fall onto protected surface.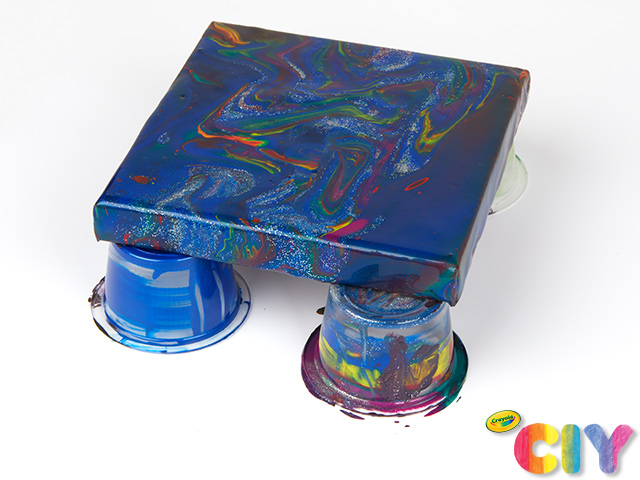 9 Set canvases to dry on empty paint cups. Touch fingertips or bare spots with a craft stick and blended paint. Air-dry from 24–48 hours – until paint is not shiny and canvas texture can be seen.
CIY Staff Tips:
Before starting, protect all work surfaces and clothing.

Acrylic Paints are permanent when dry. Wipe up any paint spills when still wet.

Set up and work in a clean, dry environment (low humidity).

Allow Acrylic Paint to completely cover canvas and all sides so design is continuous when displayed.

Experiment with advanced techniques like square pours and dot pours.