Thanksgiving Place Card Holders
Create Model Magic Turkey Place Card Holders and DIY Thanksgiving Place Cards for your holiday table. This festive Thanksgiving craft will wow the crowd!
1 For each Place Card Holder, roll brown Model Magic into 1 medium and 1 small ball. Attach to create the body and face of the turkey.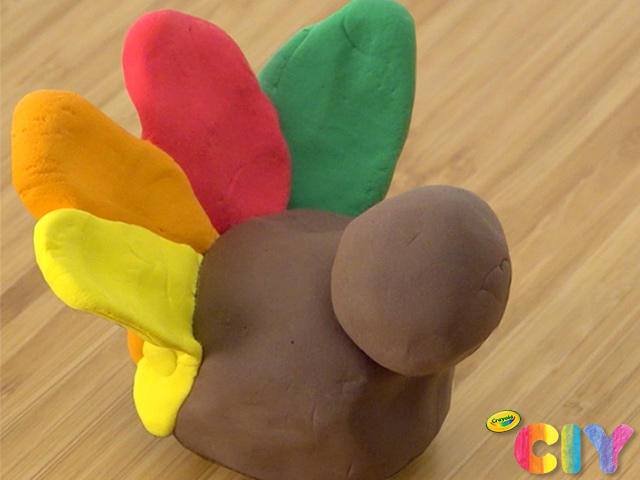 2 Flatten Model Magic in a variety of colors to create feathers. Attach to back of turkey.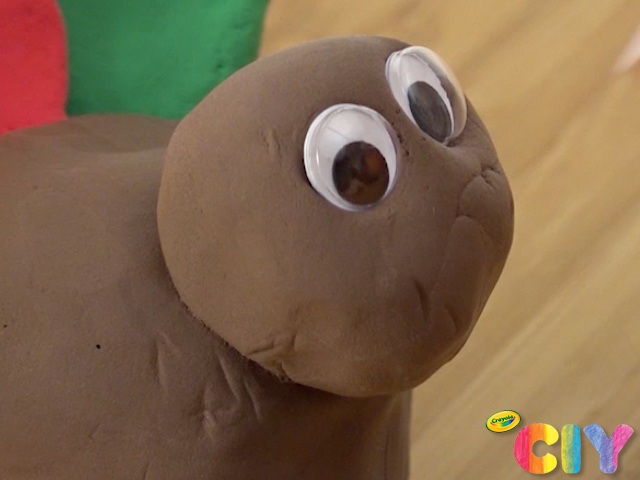 3 Place 2 wiggle eyes on the face.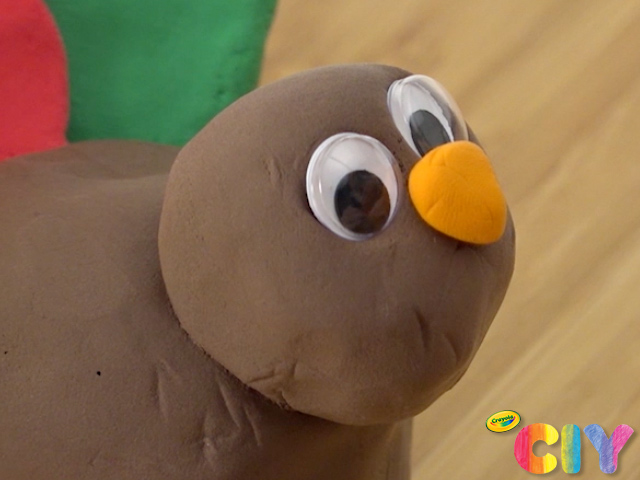 4 Attach small, triangular piece of orange Model Magic to create a beak under the eyes.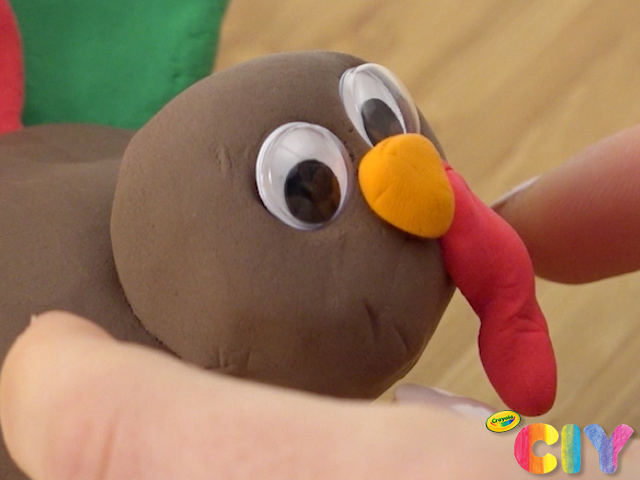 5 Attach small, wavy piece of red Model Magic to create the wattle under the beak.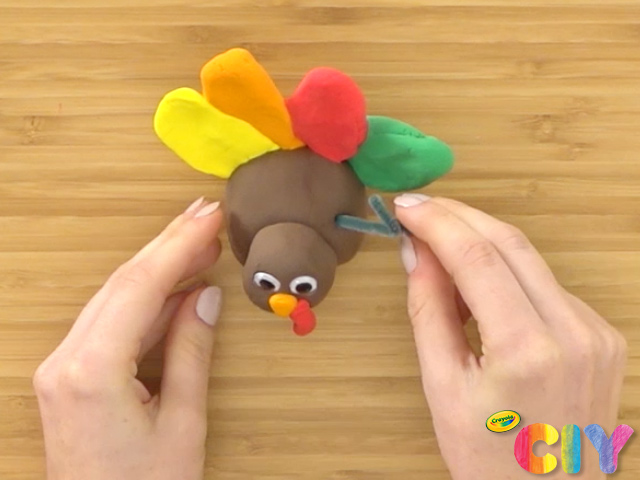 6 Bend a small section of a chenille stem and push into the body of the turkey to hold the place card. Dry overnight.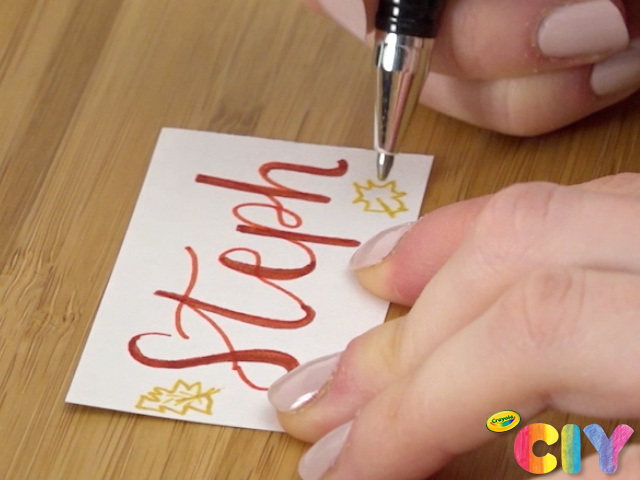 7 For each Place Card, cut a small rectangular piece of construction paper. Use markers to write name and gel pens to add flourishes.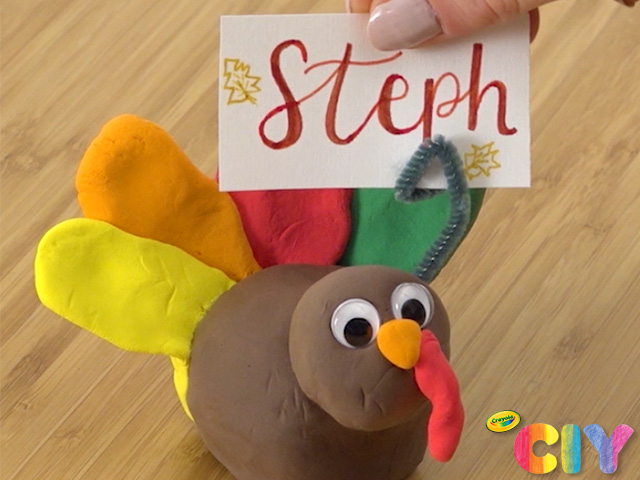 8 Place the name tag into the chenille stem to finish the place card.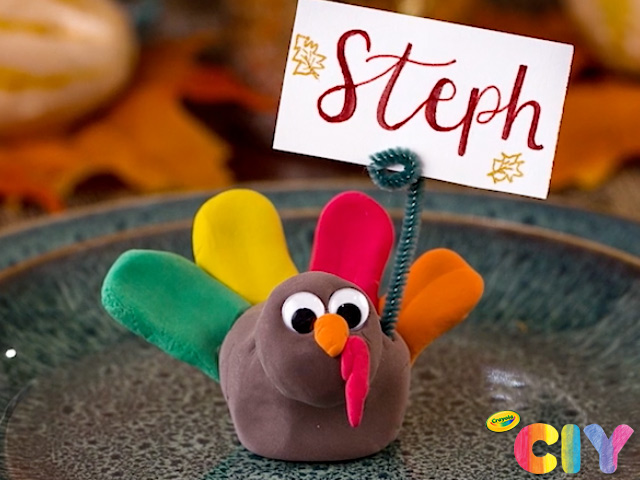 9 Repeat Steps 1–8 for all your guests & set on your Thanksgiving table!
CIY Staff Tips:
Model Magic pieces that haven't dried will easily adhere to one another. For added strength, or to attach dried pieces of Model Magic together, use our No-Run Washable School Glue.
Model Magic wattle may change color if place card is angry or excited.
Want more Turkey Day crafts? Find other Thanksgiving craft ideas, including Thanksgiving table decoration inspiration.
Keep the good times gobbling with free Thanksgiving coloring pages!