Find a place for pencils, pens, and art or writing supplies in a custom pencil holder. This upcycled craft reuses a tin can you already have on hand!
Supplies:
Water
Liquid Measuring Cup
Mason Jar with Lid
Upcycled Tin Can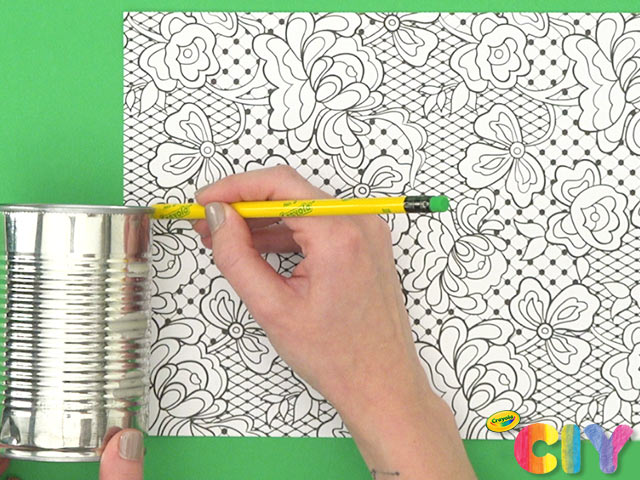 1 Pick a coloring page from the coloring book. Turn page to landscape format. With pencil, mark tin can height on coloring page. Cut along line using scissors.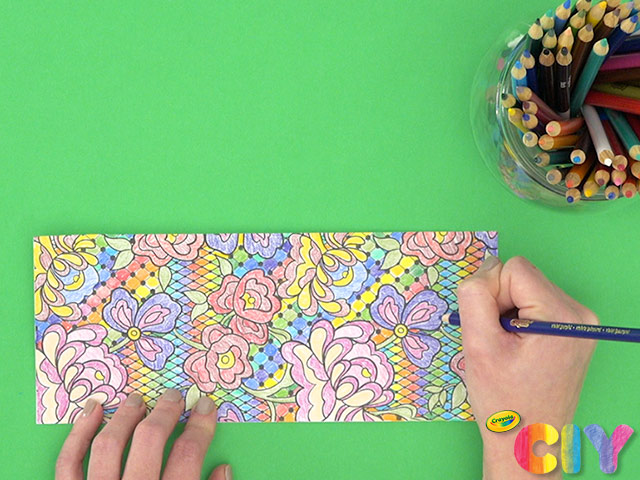 2 Color and shade coloring page with colored pencils.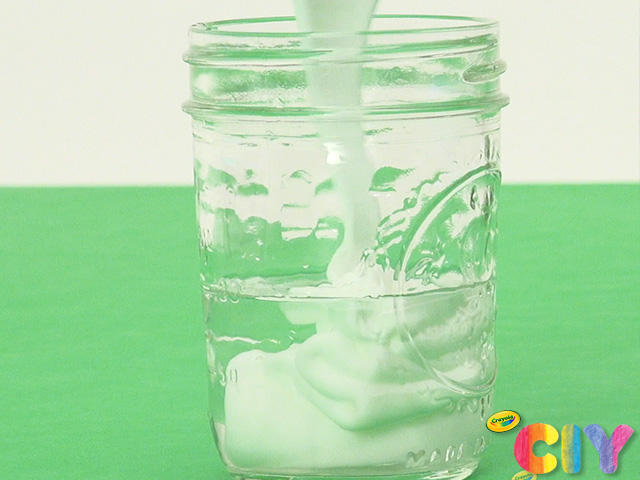 3 Create glue mixture by adding equal parts water and glue in a mason jar. Twist on lid and shake until well combined.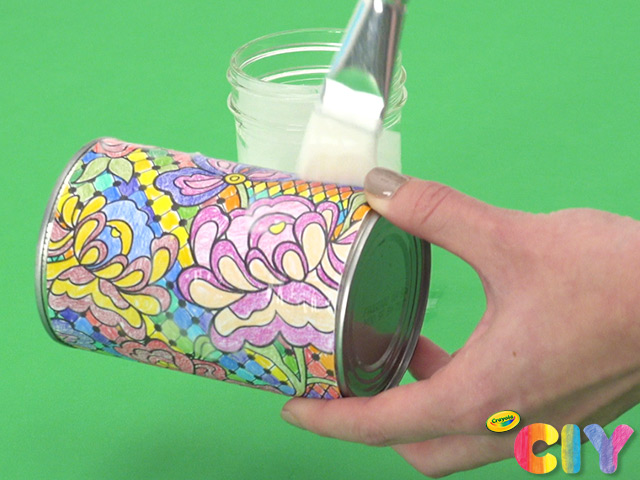 4 Use paint brush to apply glue mixture to the entirety of the non-colored side of the coloring page. Wrap glue-side of coloring page around tin can, then apply more glue mixture to the seam and overtop the coloring page.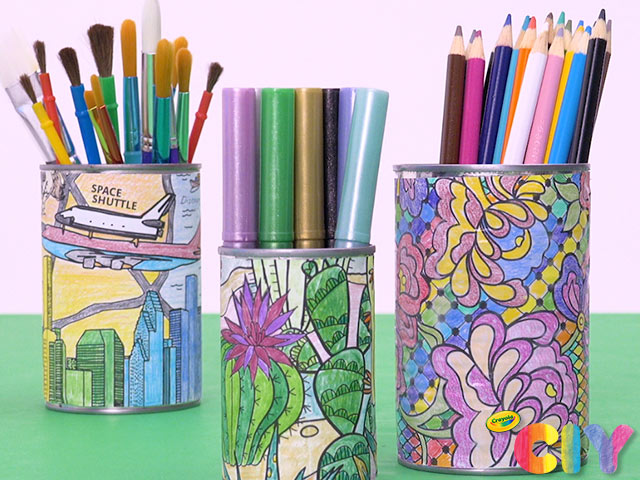 5 Dry 2 hours, then fill with pencils, pens, paint brushes, and supplies.
CIY Staff Tips:
Be careful of any uneven edges on the tin can! Adult assistance required.

You can also complete this project using one of our

free coloring pages

.

Save any leftover glue mixture for future decoupage art projects!