Gather your little gobblers & guests for a fun Thanksgiving game. Feast your eyes on these DIY bowling pins and let the good times roll!
Supplies:
Disposable Plate
Clear Tape
Plastic Cups
Wiggle Eyes
Small Pumpkin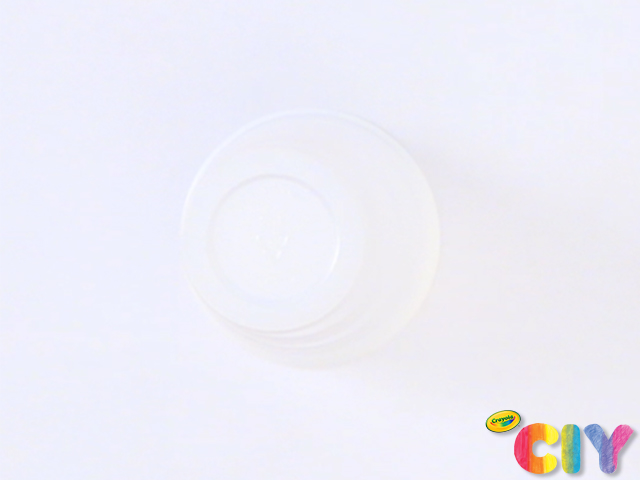 1 Place plastic cup upside-down on flat surface.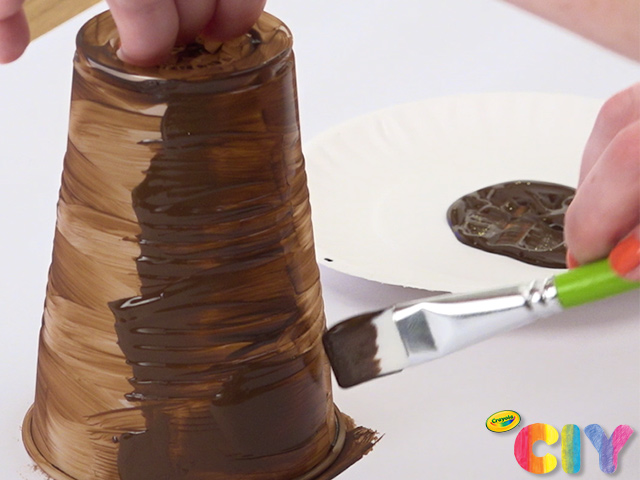 2 Cover cup with brown paint. Dry 1¬–2 hours. Add a second coat. Dry 1¬–2 hours.
3 Draw and cut out triangle on orange construction paper to create turkey beak.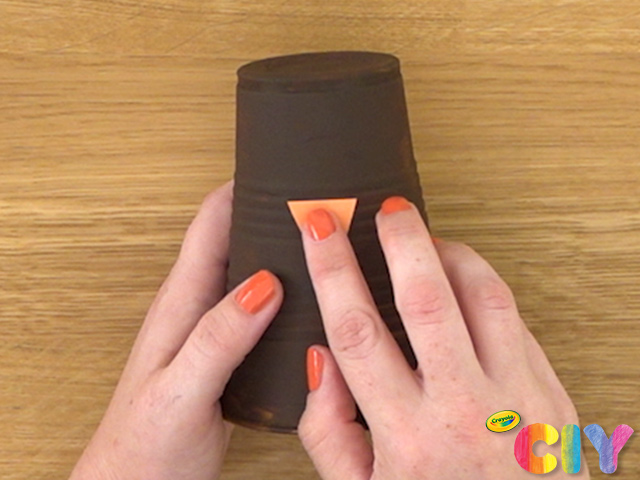 4 Glue beak to the front of cup.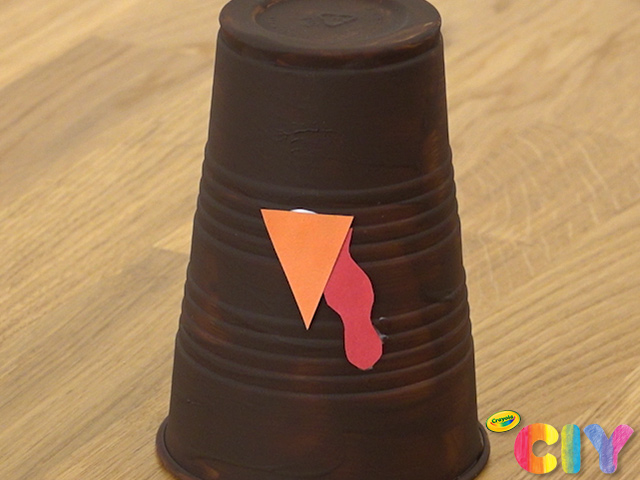 5 Draw and cut out wavy shape on red construction paper to create turkey wattle. Glue below beak.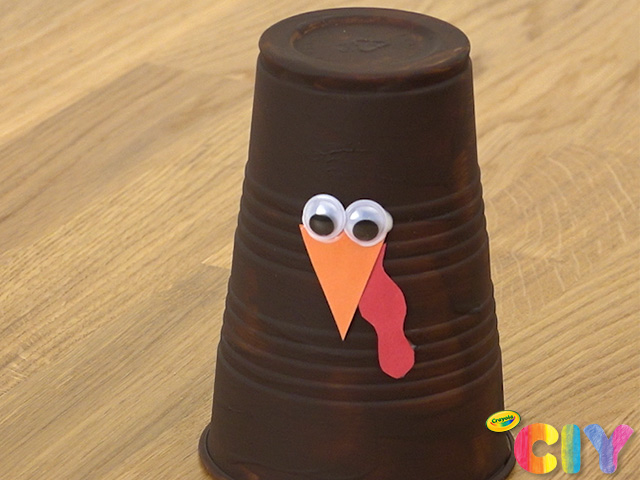 6 Glue wiggle eyes above beak to complete turkey's face. Dry all glue steps for 2 hours.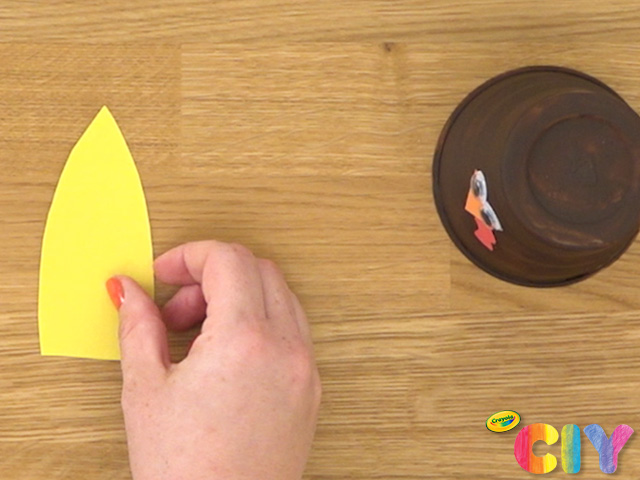 7 Draw and cut out large rounded triangle on construction paper to create turkey feather.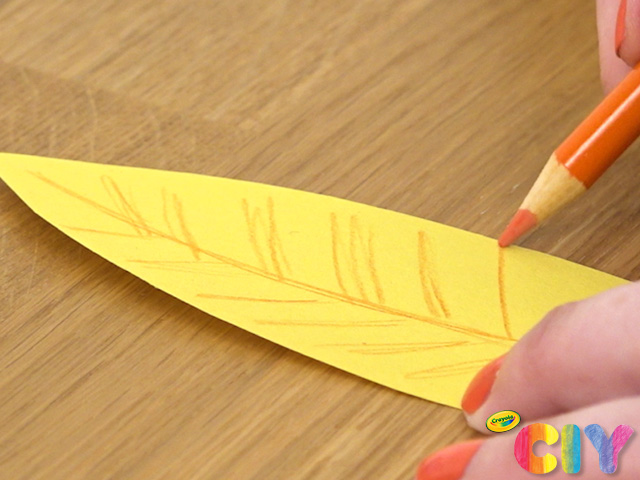 8 Add details to feather using colored pencils.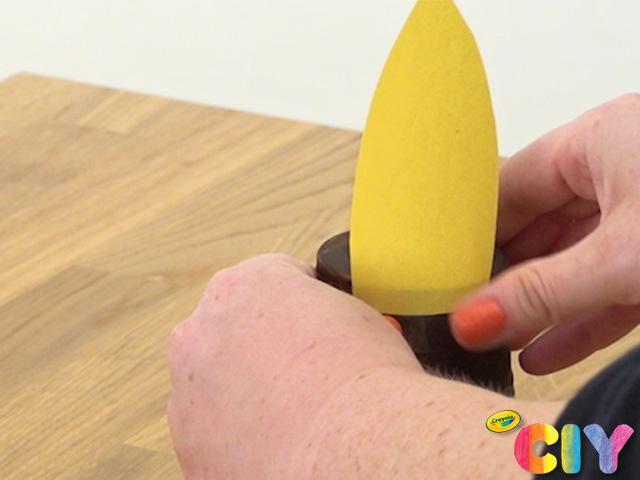 9 Attach feather to back of cup using clear tape.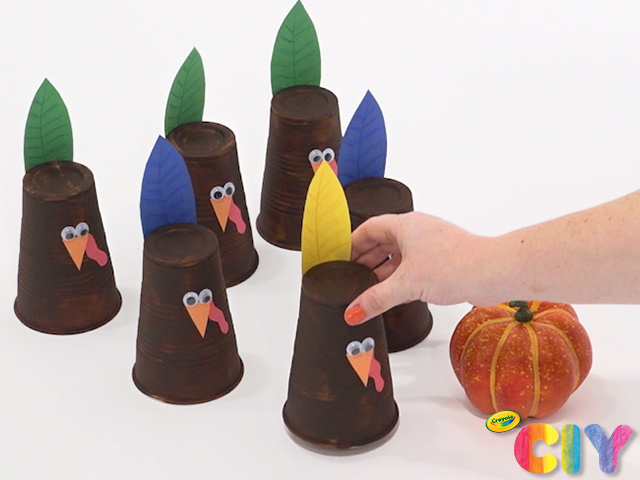 10 Repeat steps 1–9 for 5 additional cups to create bowling pins.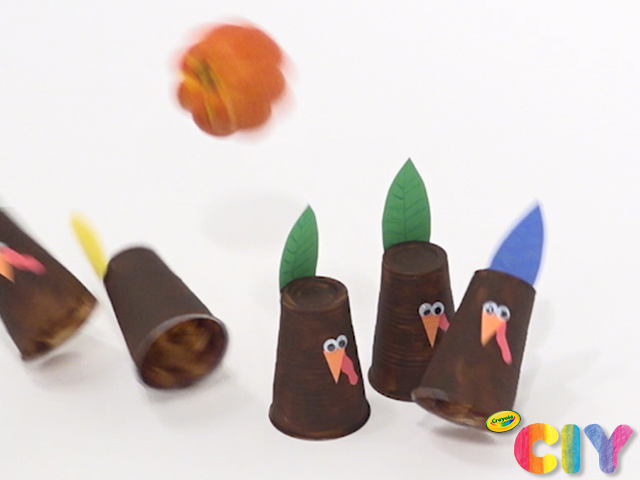 11 Get your turkeys into formation and bowl away!
CIY Staff Tips:
We recommend a small faux or real pumpkin to act as your bowling ball. If you don't have one available, a small, medium-weight ball will work just as well.
Want more Turkey Day crafts? Find other Thanksgiving craft ideas, including Thanksgiving table decoration inspiration.

Be prepared with other Thanksgiving activities for kids like our

free Thanksgiving coloring pages!