Uni-Creatures Pencil Toppers
Be inspired by our Uni-Creatures collection and create unicorn-inspired pencil toppers with Model Magic. Plus, make a sparkly pencil holder to hold them!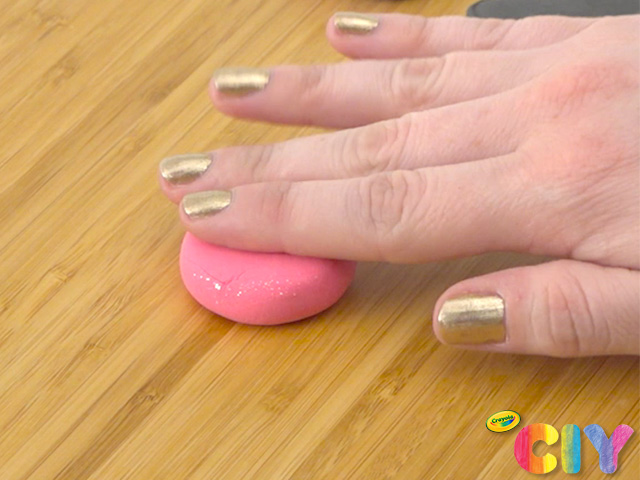 1 To make a topper, roll a 1" piece of Model Magic into a ball, then gently press down to flatten.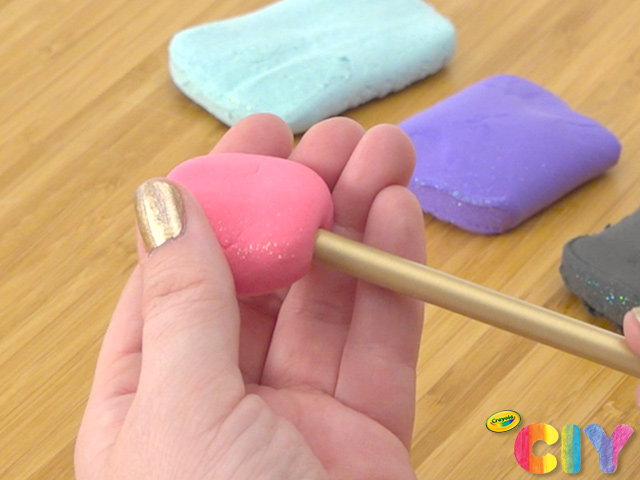 2 Use a colored pencil to create a hole in the bottom the ball, then secure to the end of the colored pencil.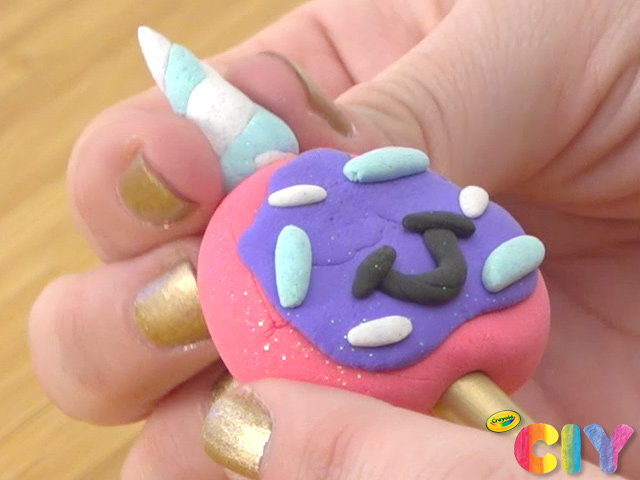 3 Add unicorn creature features (like a horn!) to the ball with different Model Magic colors.
4 Attach googly eyes. Repeat for any additional toppers.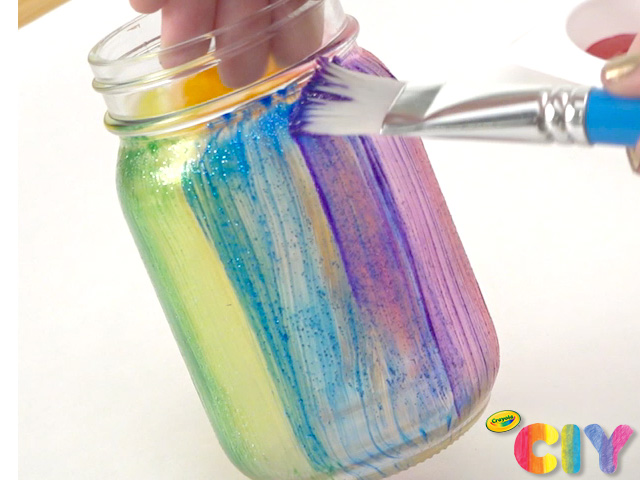 5 To make the sparkly pencil holder, paint a mason jar in a rainbow pattern. Let dry 1–2 hours.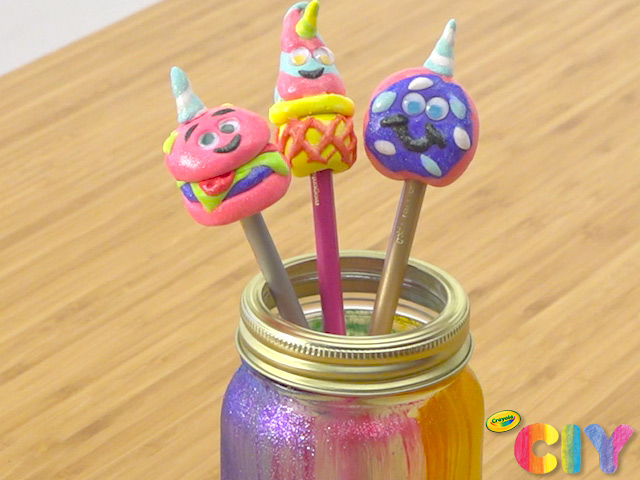 6 Store finished pencil toppers in the jar!