A magical mask awaits! Channel an inner unicorn (or another creature!) & learn how to make a Paper Plate Mask at home.
1 Cut out and save center of paper plate.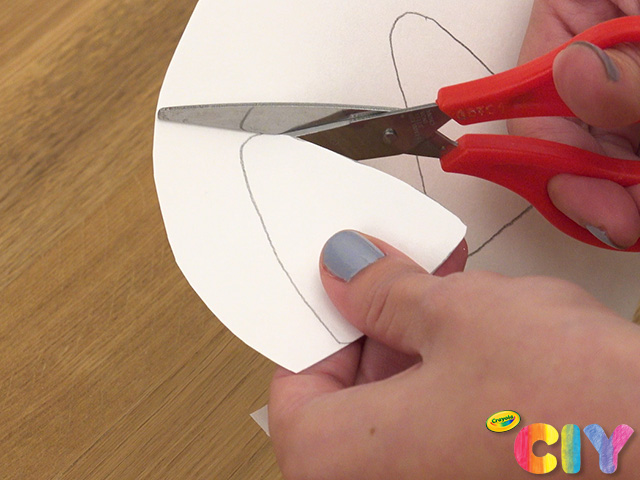 2 Draw 2 unicorn ears on center of plate. Cut out.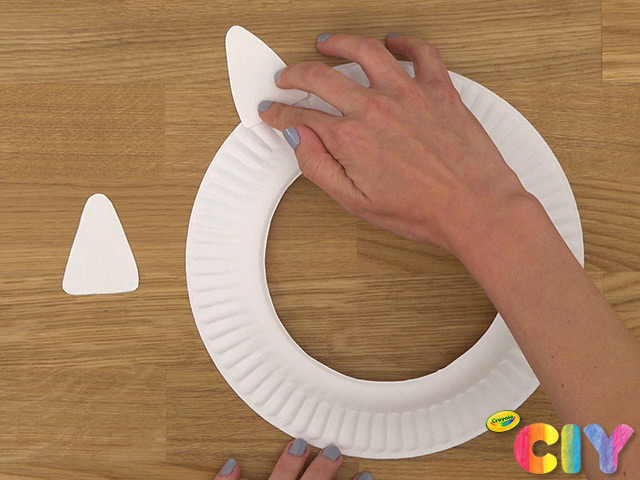 3 Glue ears to back of plate.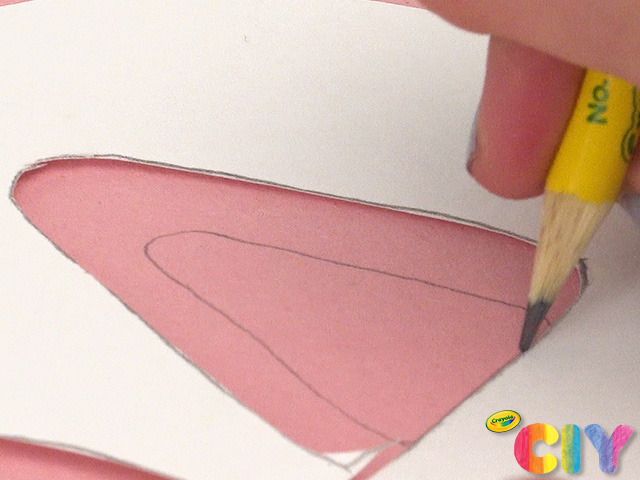 4 Using plate as a guide, draw and cut out inner ears.
5 Draw and cut out unicorn horn on cardstock. Glue between ears.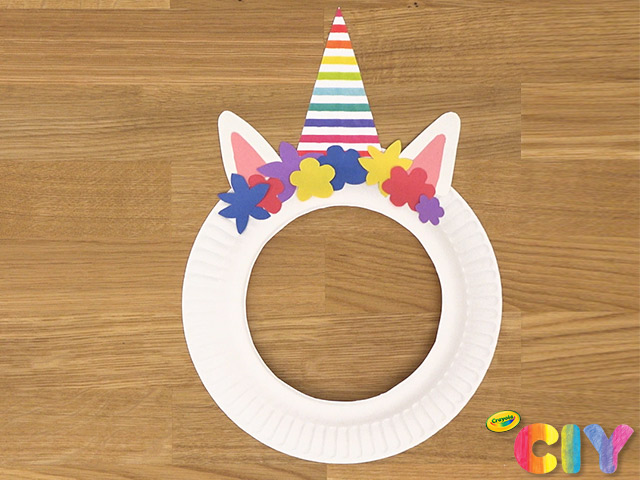 6 Cut out construction paper flowers and glue to plate as flower crown. Dry all glue steps for 2 hours.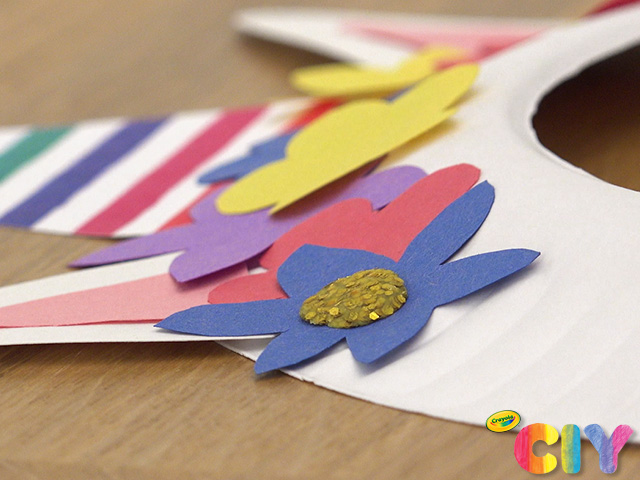 7 Squish Glitter Dots onto construction paper to add sparkle to flowers. Dry 1 hour.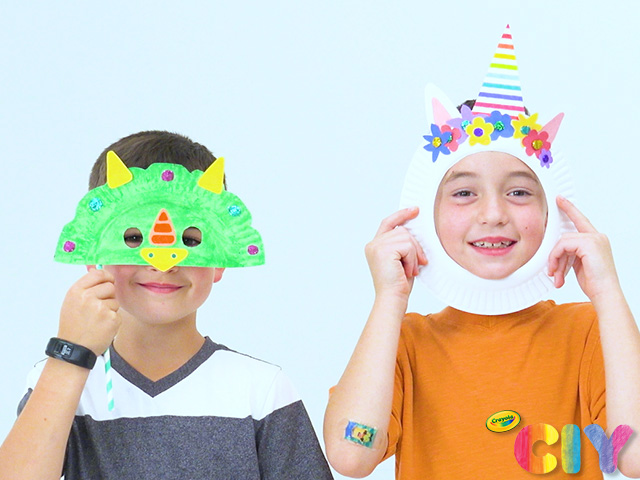 8 Hold mask up to your face for some silly fun!
CIY Staff Tips:
Go beyond a unicorn and make a dinosaur—or any other animal or creature—for more masked fun!

Glitter Dots will stick directly to construction paper, but you can add Crayola No-Run Washable School Glue for added security.