Organize craft supplies inside a DIY glass storage jar, a cool upcycled craft idea. The Model Magic topper on the lid makes this kids' craft fun to make and display!
Supplies:
Upcycled Jar with Lid
Craft Stick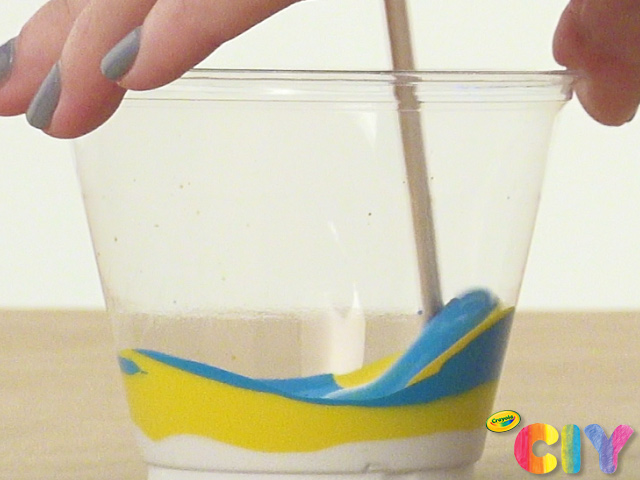 1 With a craft stick, mix together white, yellow, and blue acrylic paint in disposable cup.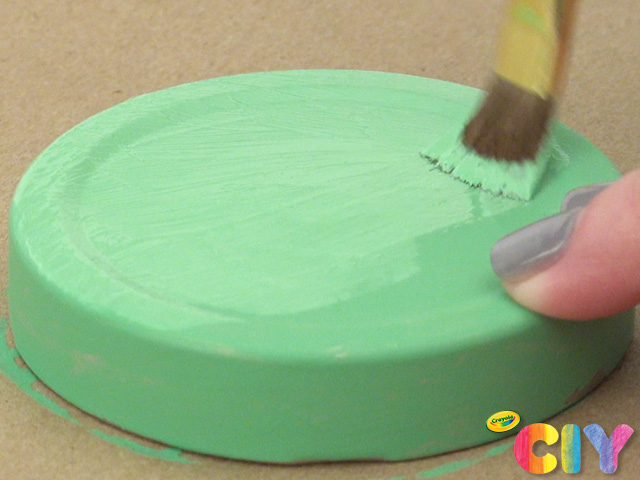 2 Paint with paint brush onto mason jar lid (removed from the jar). Dry 1–2 hours, then add second coat. Dry another 1–2 hours.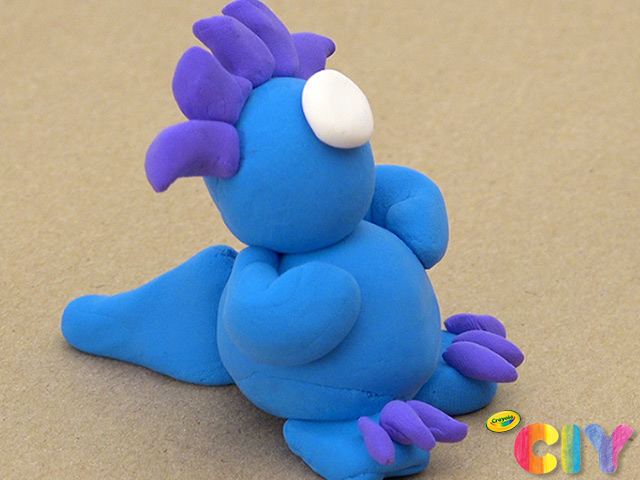 3 Form Model Magic into monster, animal, or critter topper for the lid. Dry overnight.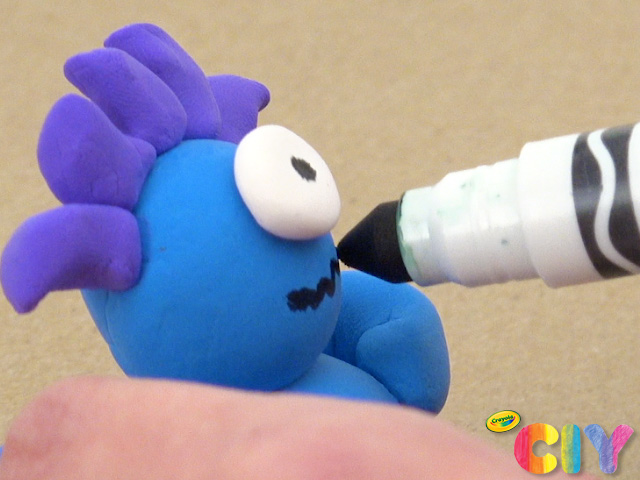 4 Use markers to add embellishments to Model Magic topper.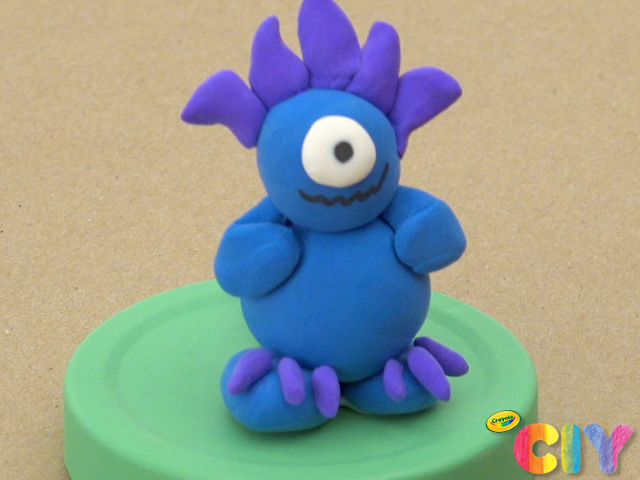 5 Attach topper to the top of the lid with school glue. Dry 2 hours.
6 Fill jar with crayons, craft supplies, paper clips, or anything else on hand!
CIY Staff Tips:
We mixed white, yellow, and blue acrylic paint to make green. Choose any color you desire for the lid.
Make multiple storage jars with other Model Magic critters on top—the options are endless!
Beyond markers, use Crayola Glitter Glue to add shimmery accents to Model Magic.