Create a reusable DIY calendar to organize your schedule. Use watercolors for a splatter spray effect and write in important events each month!

Supplies:
Poster Board
Ruler
Warm Water
Funnel
Washi Tape
Spray Bottle
Measuring Cups
Plastic Frame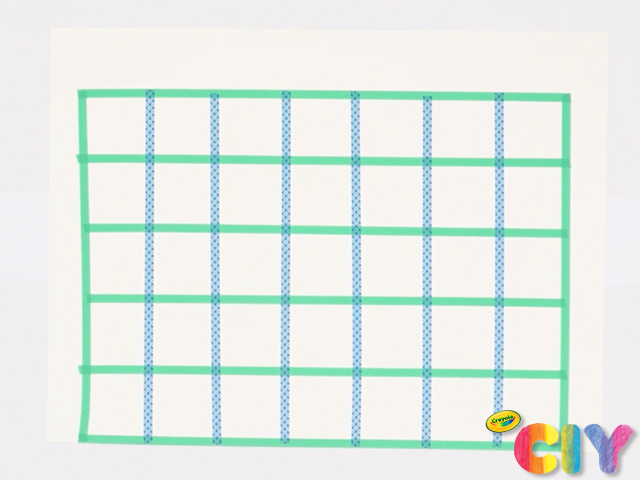 1 On a piece of poster board, outline the grid for your calendar with washi tape. Use a ruler and pencil to create 7 equal boxes across and 5 equal boxes down.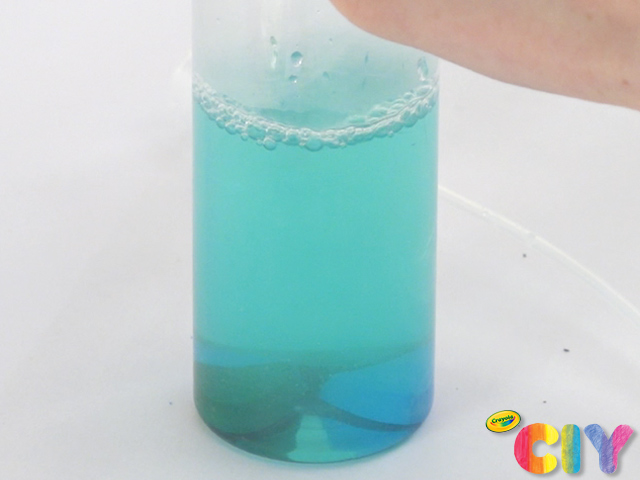 2 Drop 1 or 2 watercolor tablets into a spray bottle and add 2 oz warm water.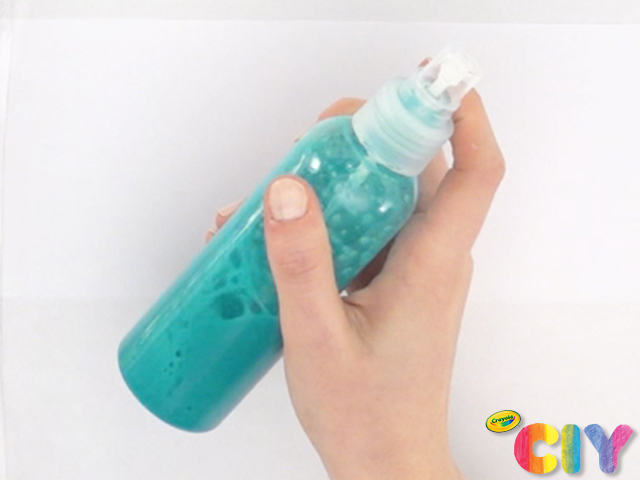 3 Replace the cap on the spray bottle and shake to dissolve the watercolor tablet(s).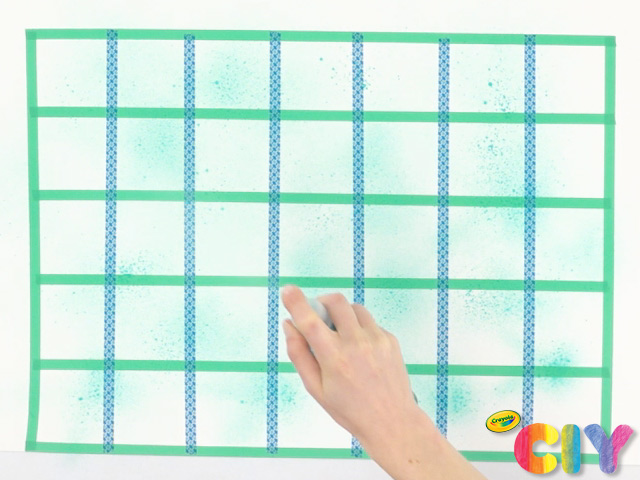 4 Spray the watercolor mixture onto the poster board.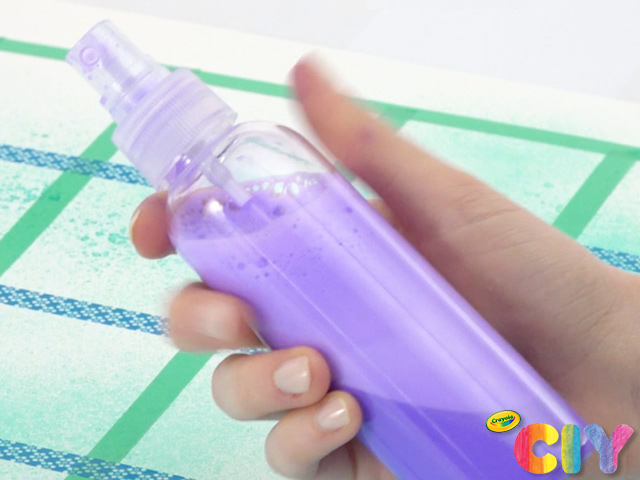 5 Repeat steps 2–4 with different colors and let dry 1–2 hours.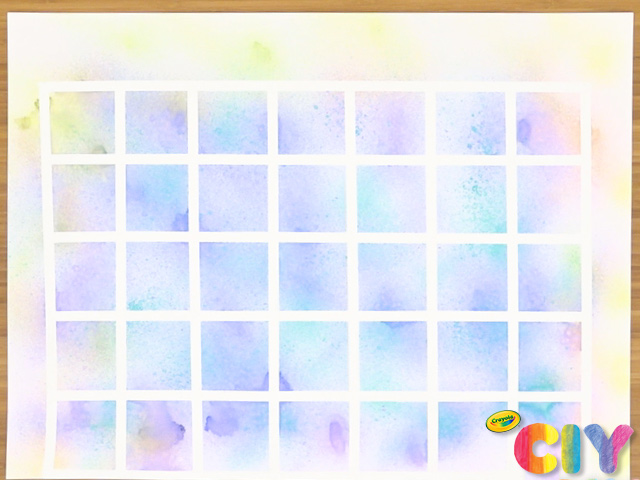 6 Pull away the washi tape to reveal the calendar grid.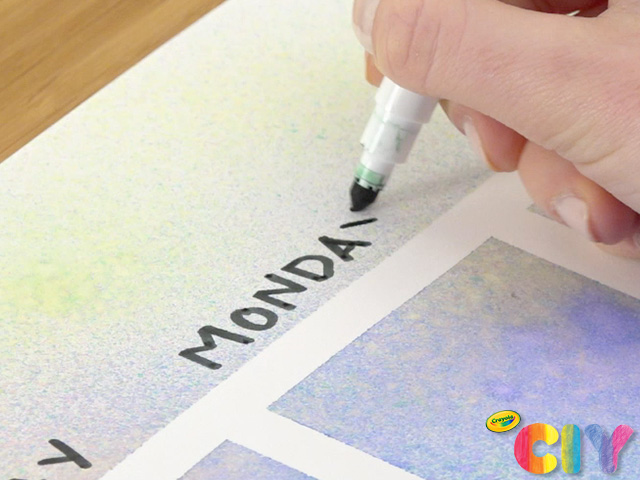 7 Write the days of the week at the top of the calendar with Super Tips.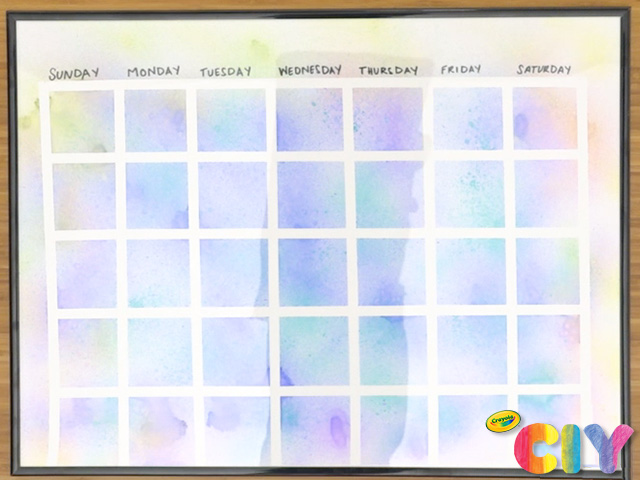 8 Place the poster board into a plastic frame of the same size.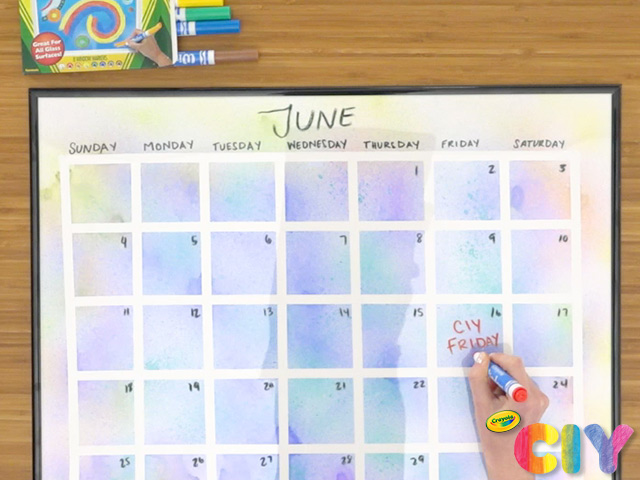 9 Use window markers to add in the month, days, and your events!
CIY Staff Tips:
Use any size poster board or heavy paper that you'd like. To create our calendar, we used a 24" x 18" piece of poster board and created 3" x 3" squares to complete our calendar grid.
To start fresh every month, wipe the frame clean using a damp paper towel.