Black Glue Galaxy Painting
Turn a picture frame into galaxy art with DIY black glue and Crayola Watercolors. Have fun painting the galaxy & let the light shine through!
Supplies:
Squeeze Bottle
Craft Stick
Picture Frame
Measuring Spoons
Cardstock
Hot Glue Gun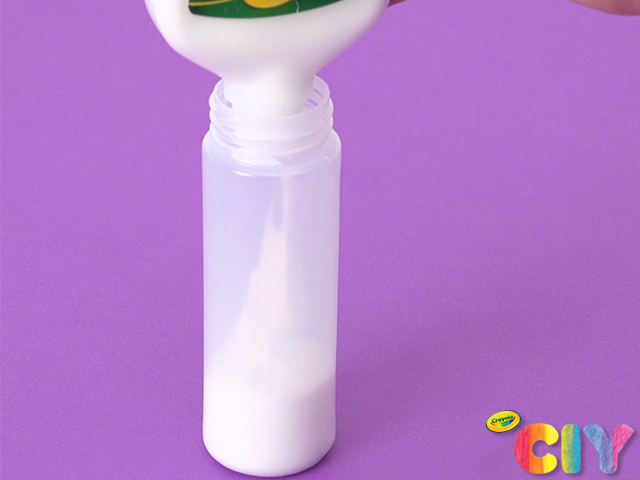 1 Pour glue into squeeze bottle.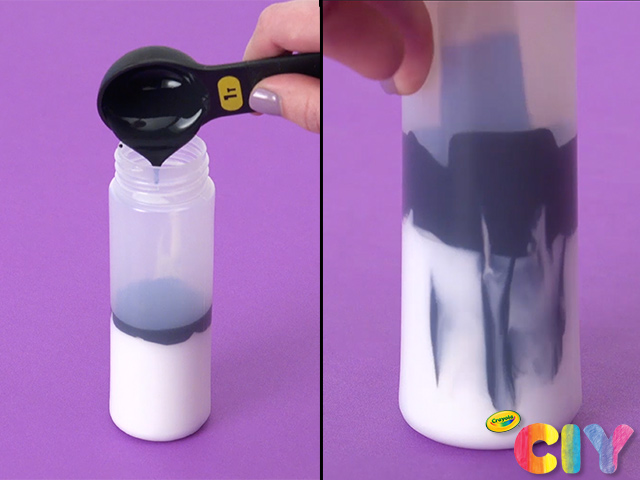 2 Using craft stick, mix 1 Tbsp black paint into glue.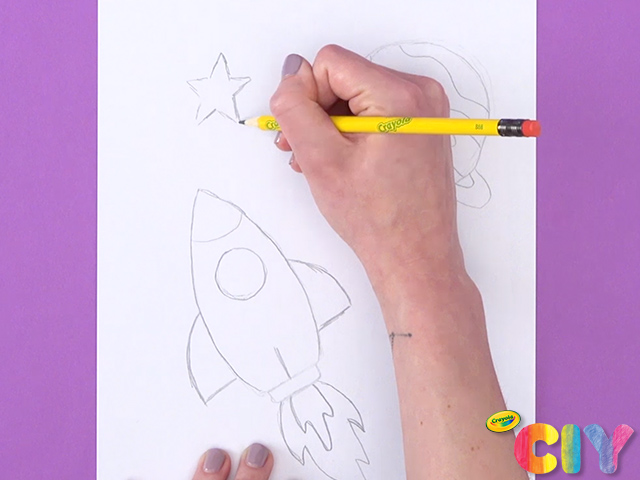 3 On a piece of cardstock, draw outer space scene with pencil.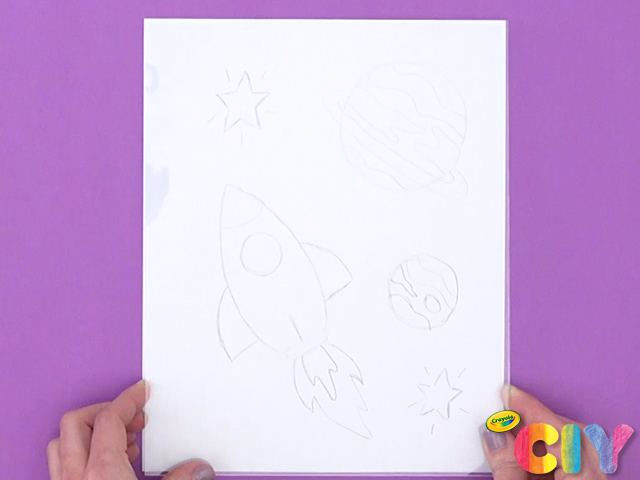 4 Remove pane from picture frame and place on top of cardstock.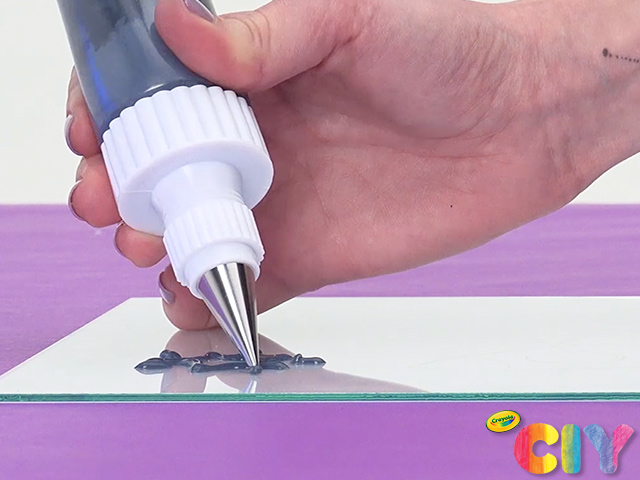 5 Trace outlines of sketch onto pane with glue mixture.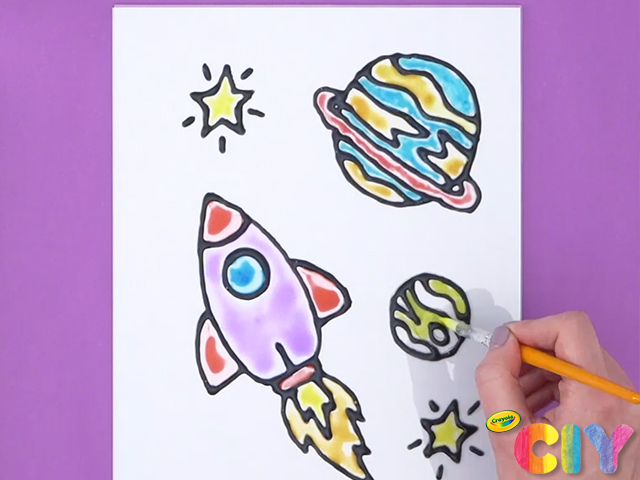 6 Paint pane with watercolors.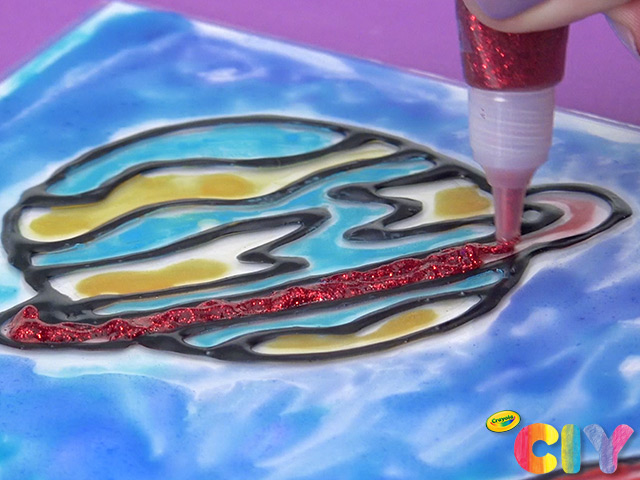 7 Add accents with glitter glue. Dry 3–4 hours.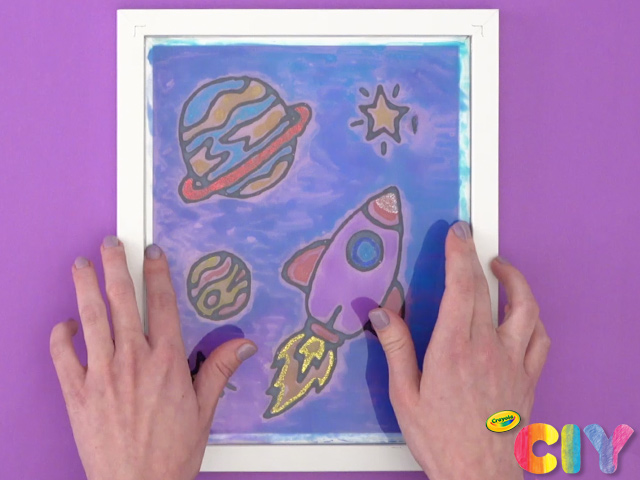 8 Ask an adult to attach pane into picture frame with hot glue gun. Do not place the backing into the frame.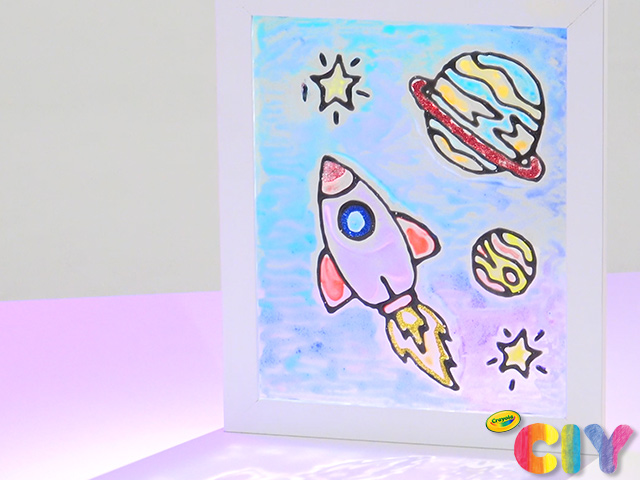 9 Display in front of a window or light to let your design shine!
CIY Staff Tips:
This project

uses a

hot glue gun. Adult assistance required.