Give a beary cute card to your sweetheart! Treat them to a candy-filled DIY Valentine's card made with love and your bear hands.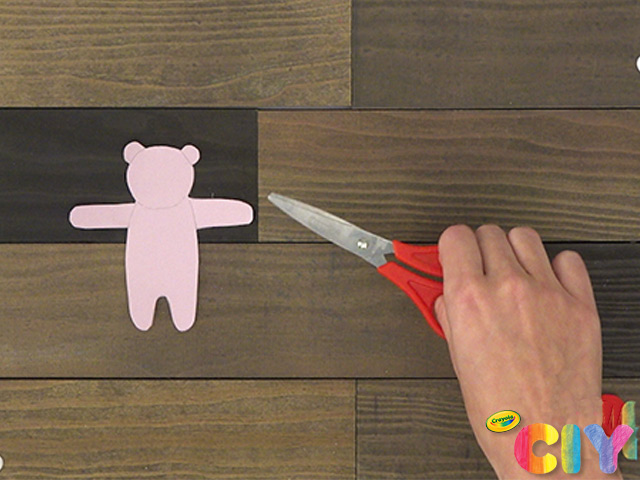 1 Sketch outline of bear on construction paper. Cut out.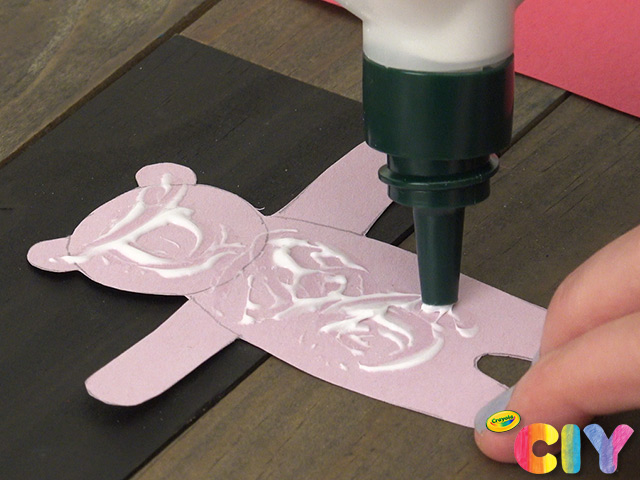 2 Glue bear—except arms—to small, rectangular piece of construction paper.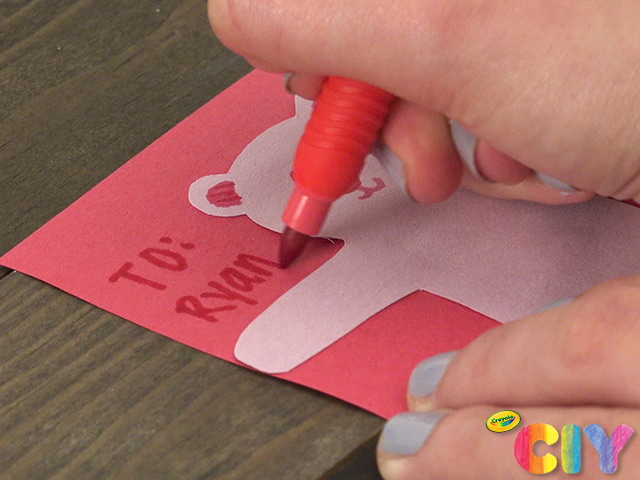 3 Add details and message with markers.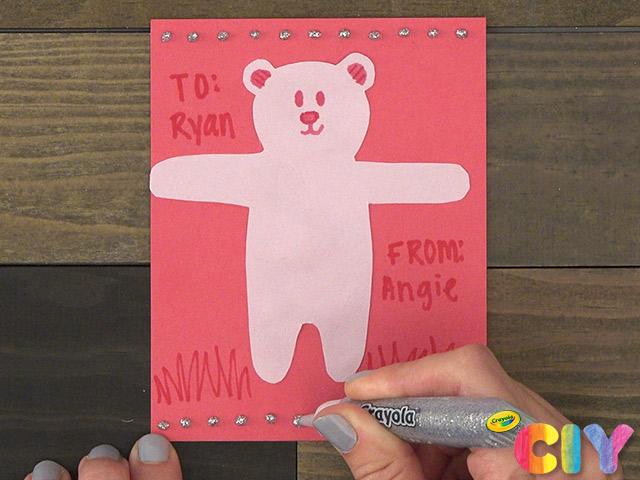 4 Add sparkly accents with glitter glue. Dry 3–4 hours.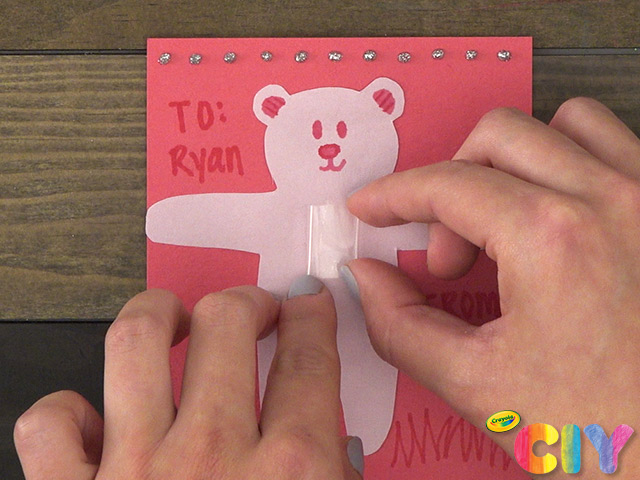 5 Loop a small piece of tape and place above bear's tummy.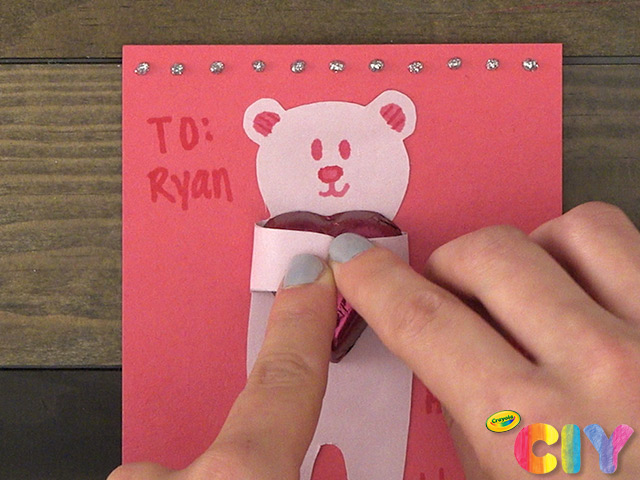 6 Place candy on tape. Fold arms in and attach with glue. Dry 1–2 hours.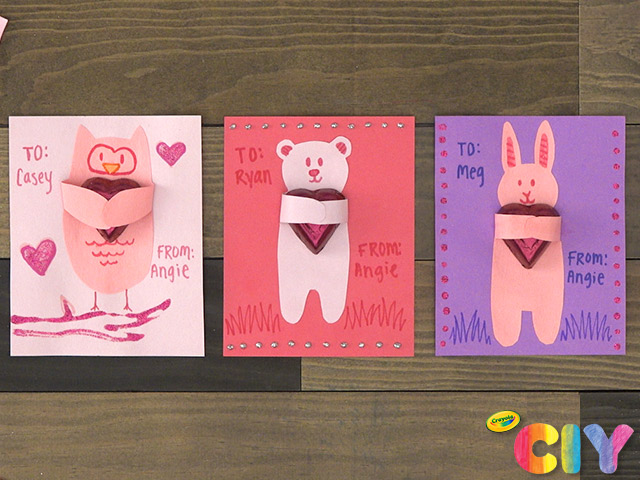 7 Give candy card to your sweetheart!
CIY Staff Tips:
Experiment with different animals like owls or bunnies, plus make multiple to give to the entire class!

For more DIY Valentine's Day inspiration, check out our entire collection of Valentine's Day craft ideas.