Create DIY Easter Egg Ornaments out of Model Magic and hang them around the house or on your Easter tree!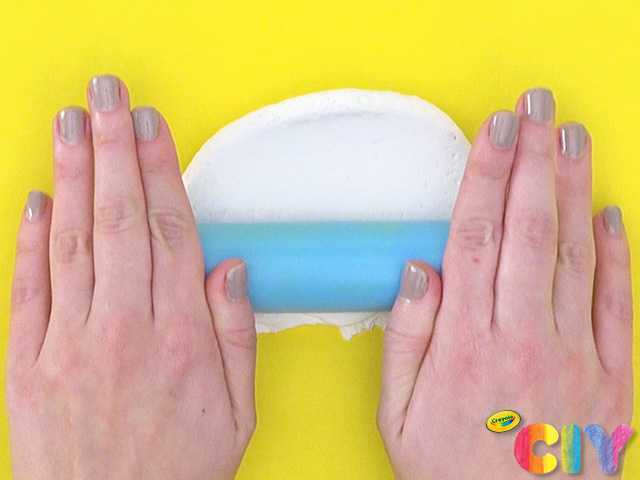 1 Using shape n' cut tools, roll out Model Magic about 1/2" thick on a smooth, flat surface.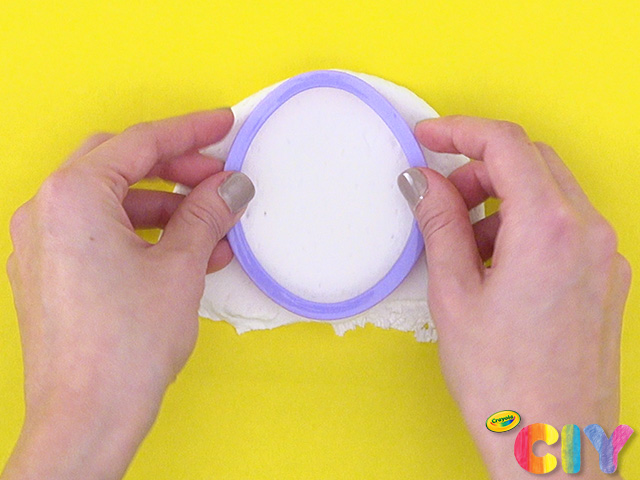 2 Use an egg-shaped cookie cutter to create ornaments on the Model Magic.
3 Experiment by twisting Model Magic colors together for a marbleized look or adding small Model Magic dots to your eggs.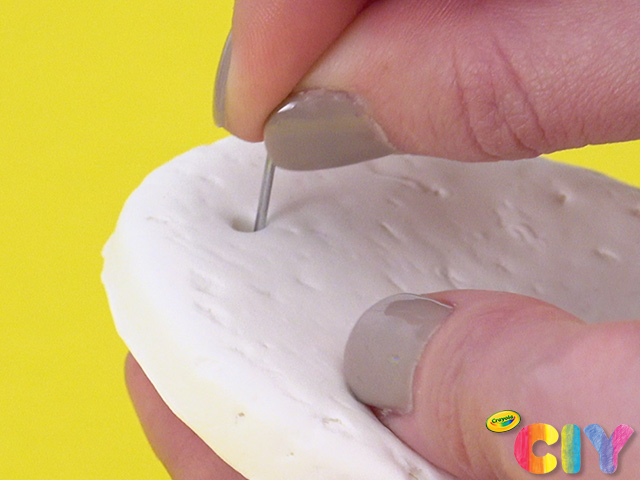 4 Have an adult create a small hole close to the top of your egg shape with a paper clip.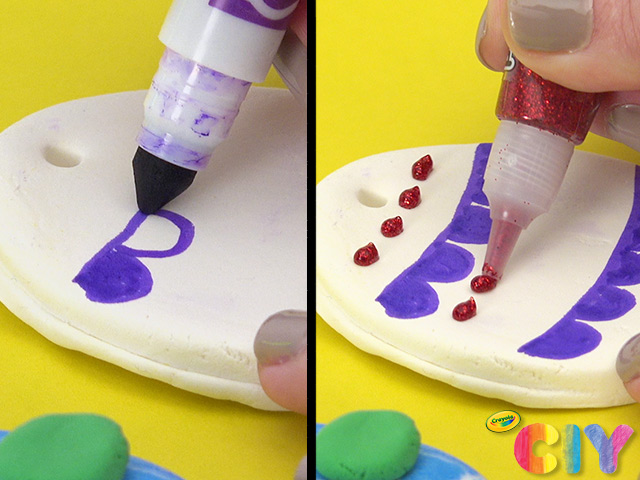 5 Once the ornament has dried overnight, decorate with markers and glitter glue.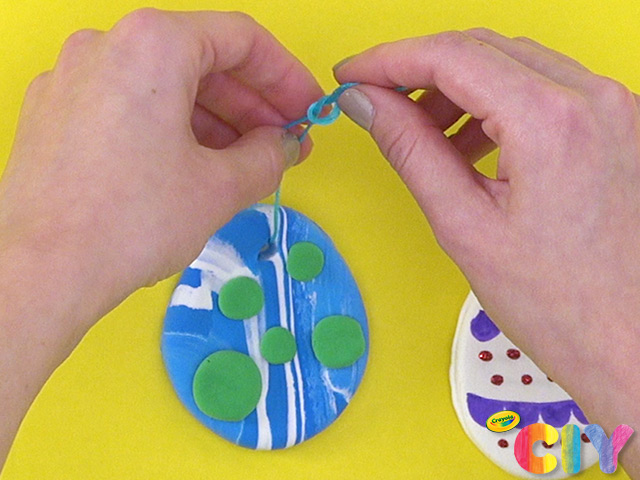 6 Cut a piece of string, loop it through the hole in the ornament, and tie a knot using both ends of the string.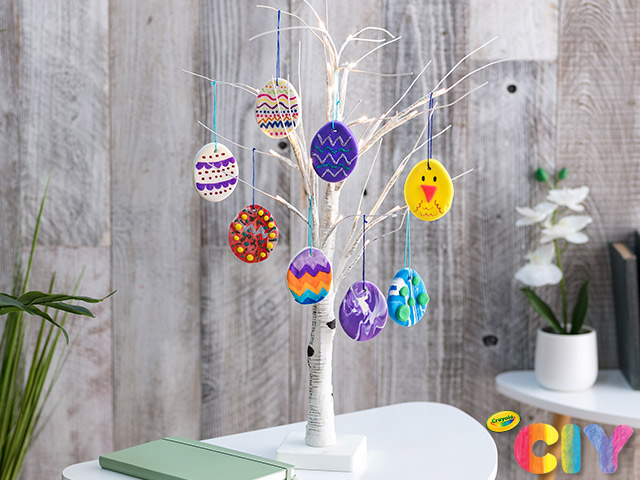 7 Hang your Easter Egg Ornaments around your home or on your Easter tree!