Create a colorful piece of home decor with the NEW Crayola Air Marker Sprayer! This colorful mason jar lantern is a fun craft perfect for the season!


Supplies:
Battery-Operated Tea Lights
Select supplies may no longer be available.
1 Place your stickers of choice on to a clean, dry mason jar.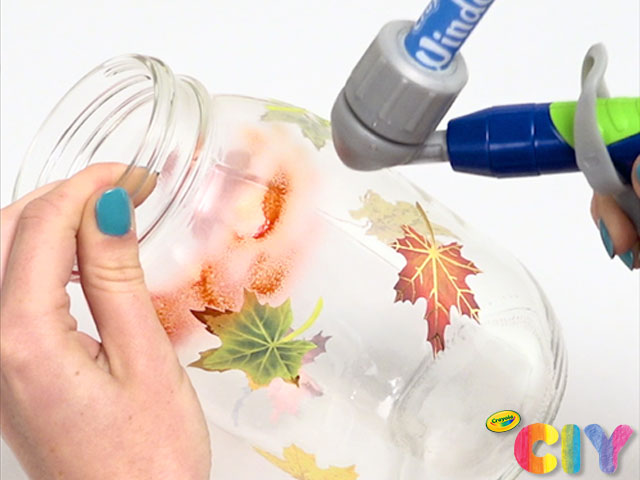 2 Load your Air Marker Sprayer with a Crayola Window Marker and spray onto your jar to create a resist. Let your jar dry completely.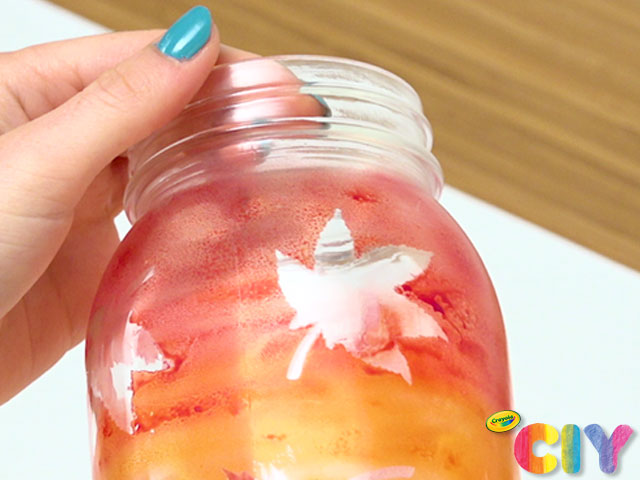 3 When jar is completely dry, carefully remove your stickers to reveal your resist!


4 Outline your resist shapes with Washable Glitter Glue to add a pop of sparkle. Set aside to let your glue dry completely.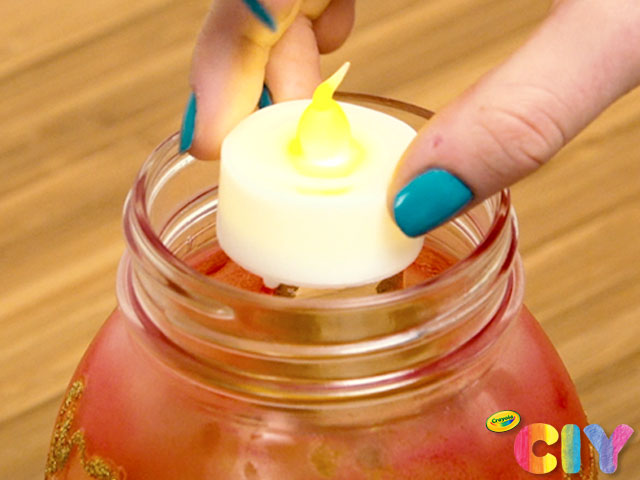 5 When glue is completely dry, drop a battery powered tealight into your jar to create a colorful piece of home decor!