Put your lucky penny to good use in the form of a colorful Paper Spinner! This fun DIY fidget toy comes in handy on trips and relaxed summer days.
Supplies:
Disposable Cup
Craft Knife
Hot Glue Gun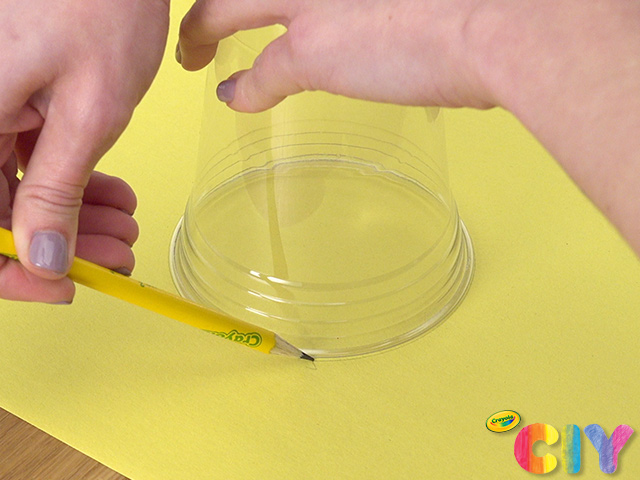 1 With a No. 2 pencil, trace the bottom of disposable cup onto construction paper.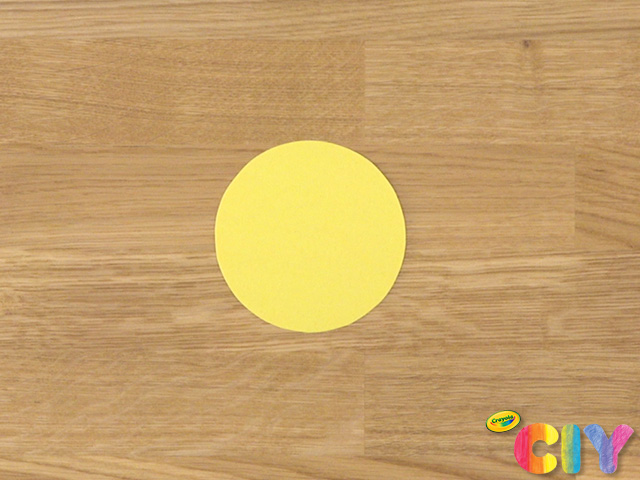 2 Cut out circle.
3 Create designs on circle with colored pencils and markers.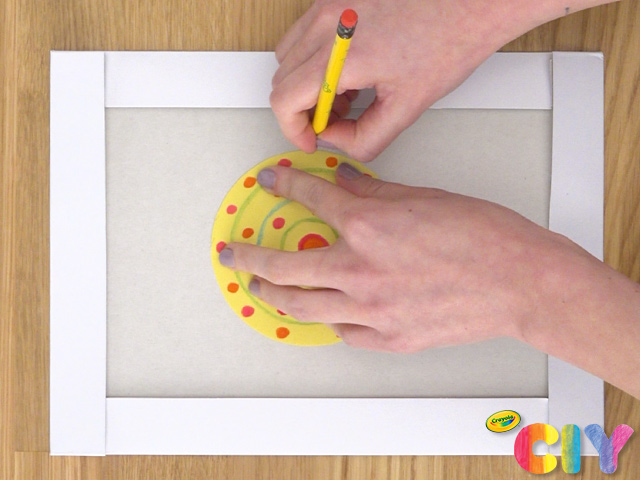 4 Trace circle onto thin cardboard box.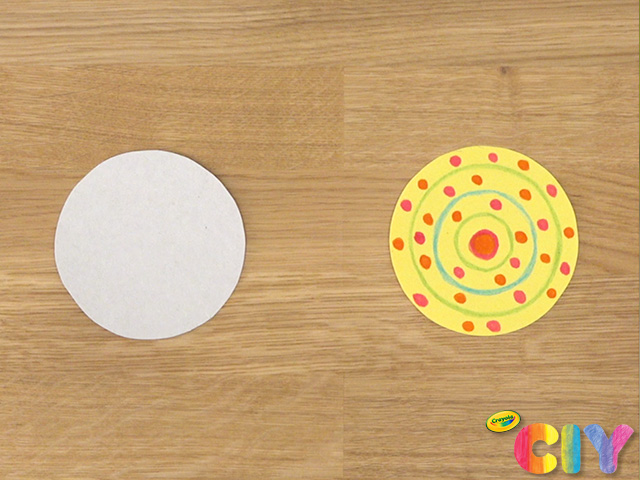 5 Cut out circle.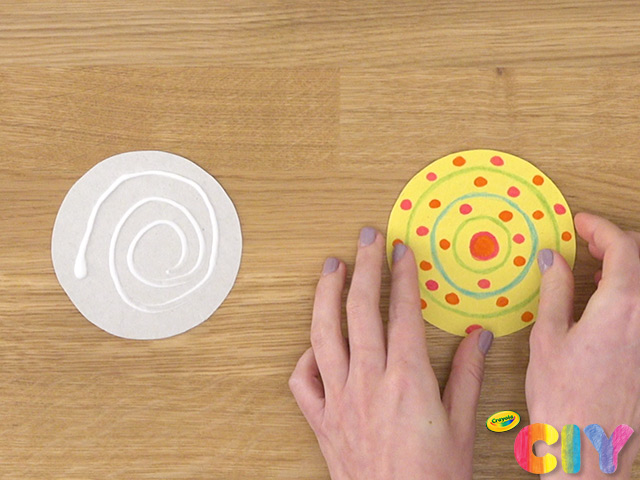 6 Glue designed circle onto cardboard circle. Dry 1–2 hours.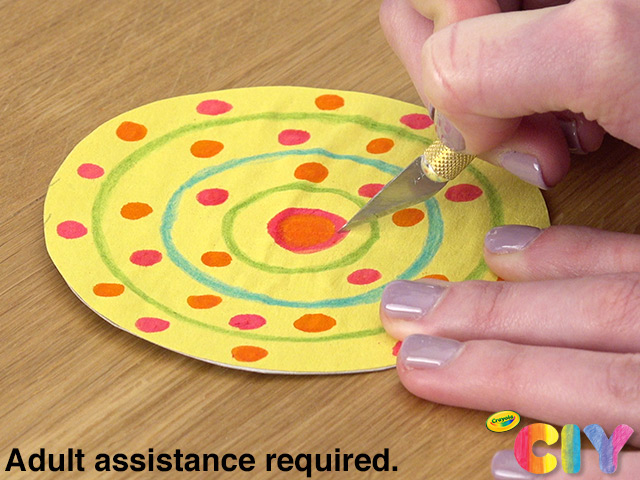 7 Ask an adult to cut a small slit in disc with craft knife.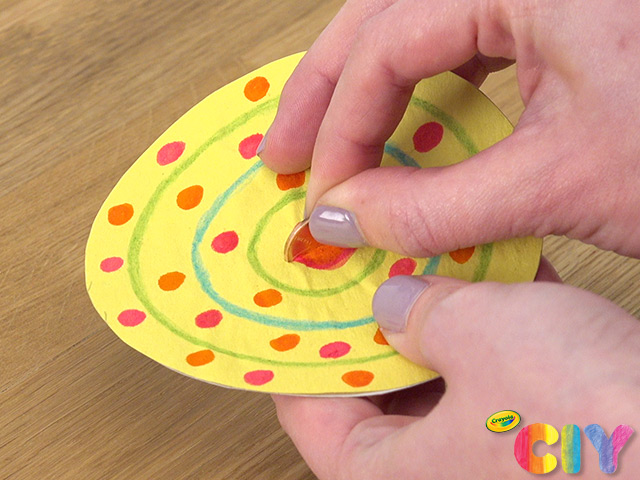 8 Lightly push penny into slit with equal penny exposed on top and bottom.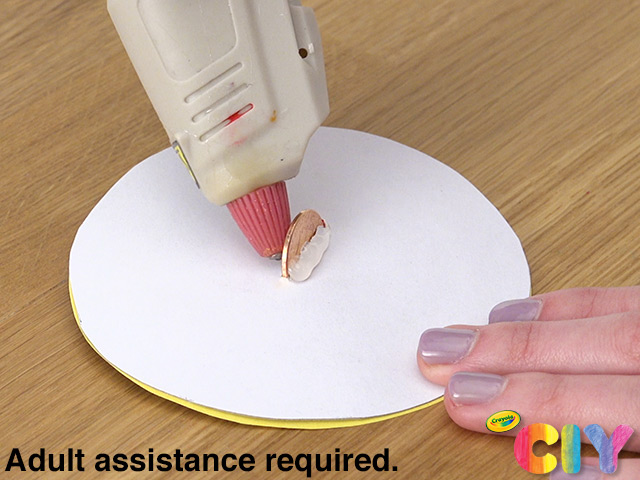 9 Ask an adult to secure the penny to the bottom of the cardboard using a hot glue gun.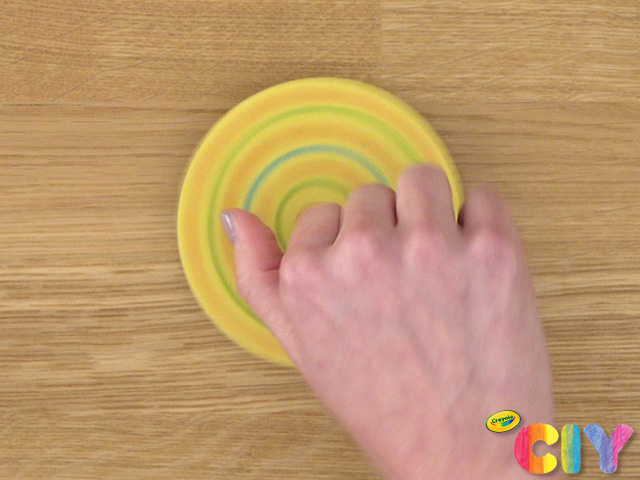 10 Spin, spin, spin!
CIY Staff Tips:
This project uses a craft knife and hot glue gun. Adult assistance required.
Experiment with different patterns to create mesmerizing effects!