There's snowplace like home—especially for this adorable snowman decoration! Create a DIY winter lantern that can chill out around the house.
Supplies:
Upcycled Jar
Battery-Operated Tea Lights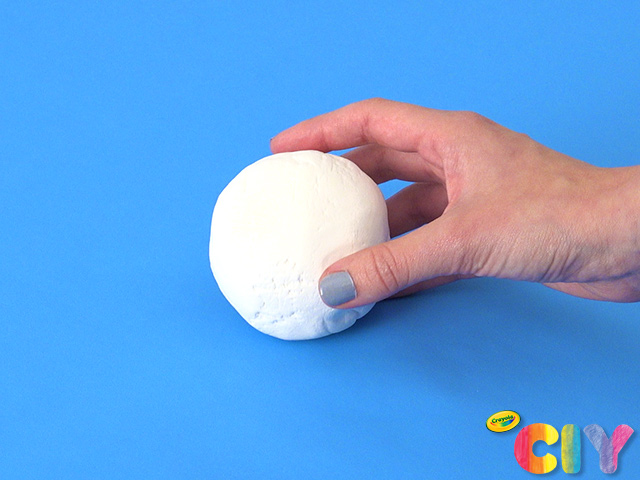 1 Roll large piece of Model Magic into a ball.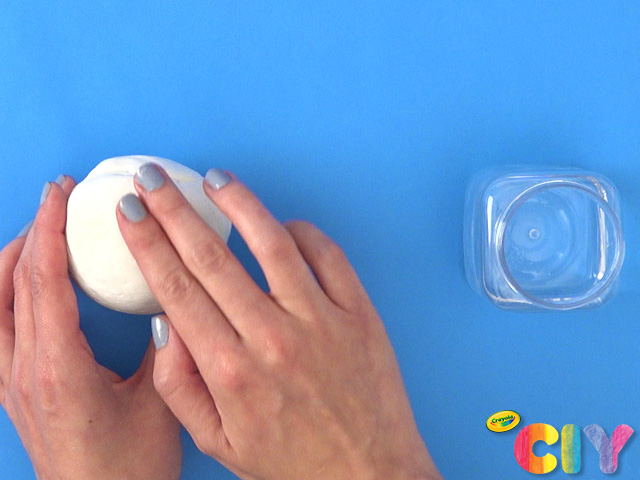 2 Dip finger in water and smooth Model Magic if needed.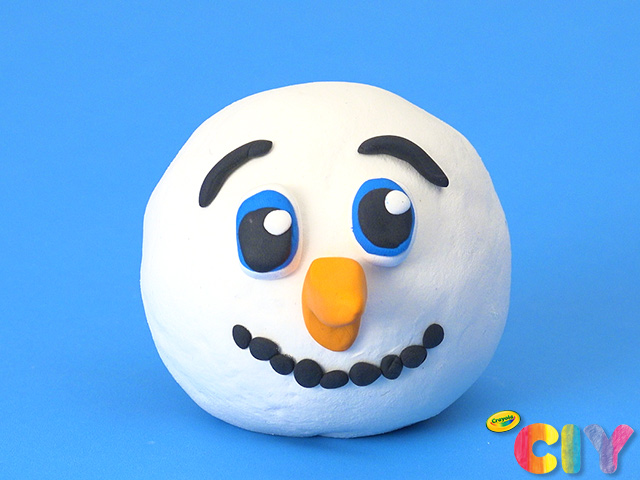 3 Add features such as eyes, nose, and mouth to create a snowman face! Dry overnight.
4 Squeeze glitter glue on outside of glass jar.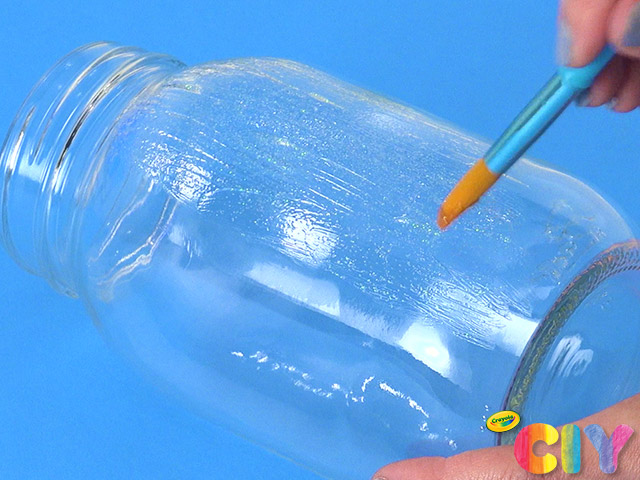 5 Use paint brush to spread thin layer of glitter glue over the jar. Dry 3–4 hours.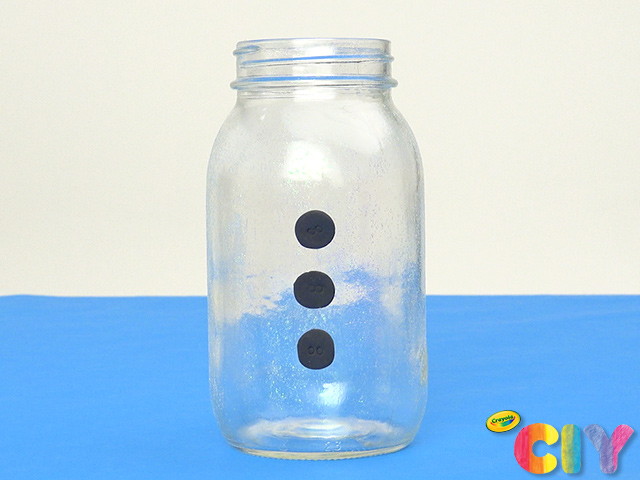 6 Glue Model Magic buttons to front of the jar.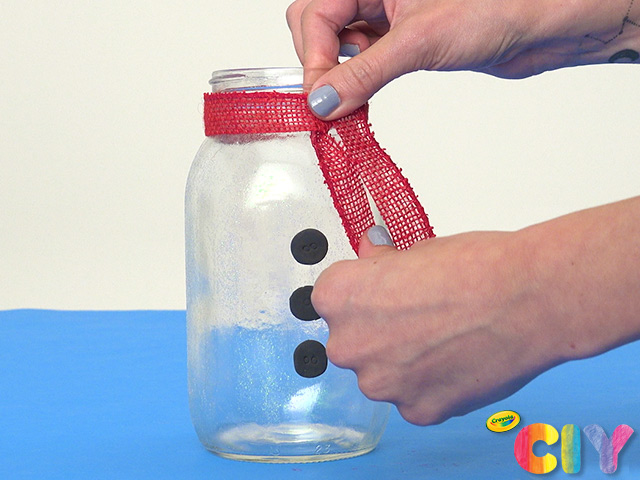 7 Tie ribbon around neck of jar to create a scarf.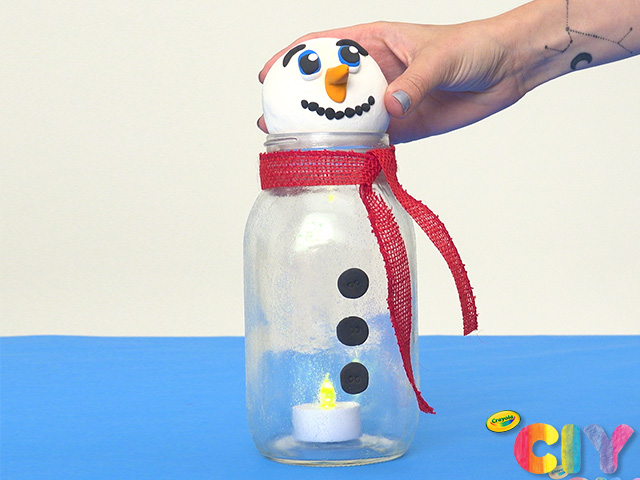 8 Insert battery-operated tea light inside jar, then put snowman's head on top of jar.
9 Display your DIY winter decoration & let the light twinkle!
CIY Staff Tips:
Use different-size jars to create a snowman family!
Model Magic that is fresh from the pack will stick to itself. Dried pieces can be glued together.
Want more festive craft ideas? Browse all our

holiday crafts

.