Sponge paint a mason jar, decorate, and add string lights to create a festive Valentine's Day Lantern you can display!
Supplies:
Mason Jars
Sponge Tip Brush
Parchment Paper
Twine or Ribbon
Clear Tape
Disposable Plate
Battery-Operated String Lights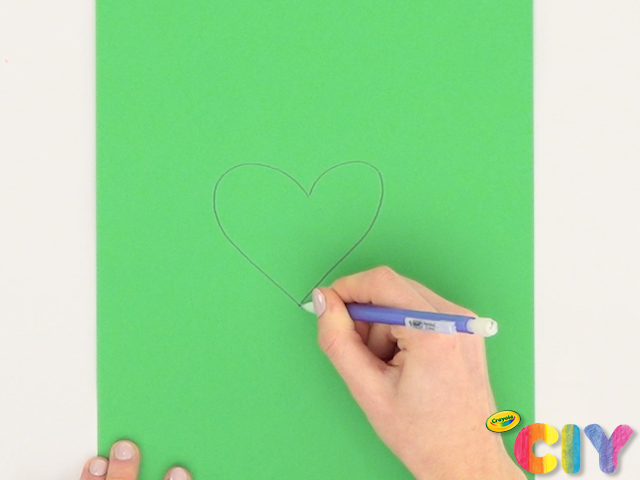 1 To create a resist, start by drawing a heart on construction paper with a No. 2 pencil, then cut it out with scissors.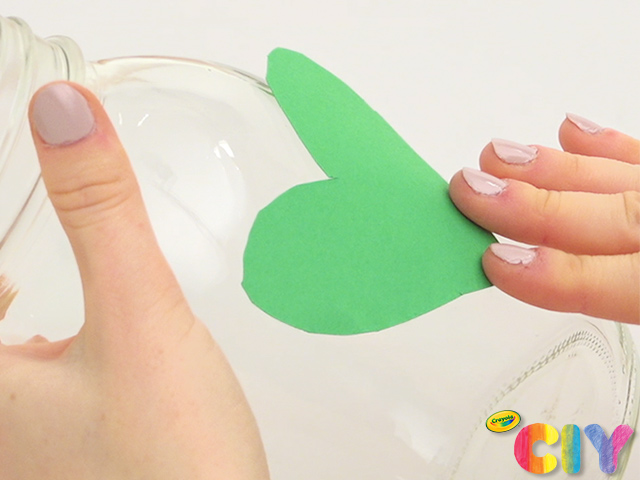 2 Tape the paper heart to the outside of a mason jar.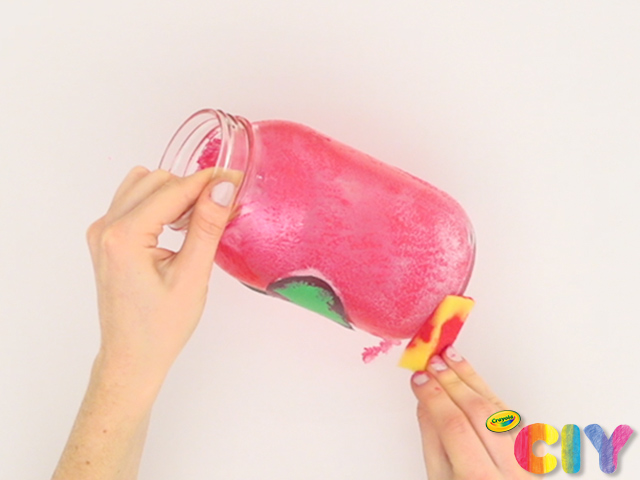 3 Using a sponge or sponge-tip brush, coat the outside of the mason jar in paint that's on a disposable plate. Let dry 1–2 hours.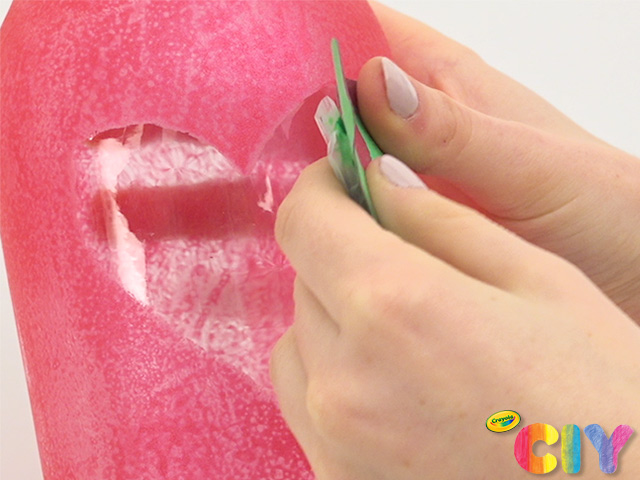 4 When dry, peel away the heart to reveal the paint resist.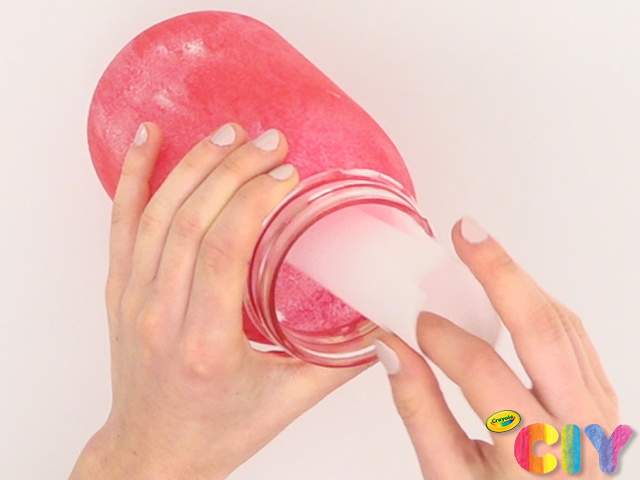 5 To create a frosted effect, roll a piece of parchment paper and place it inside the mason jar. Use your fingers to fit it to the inside of your jar.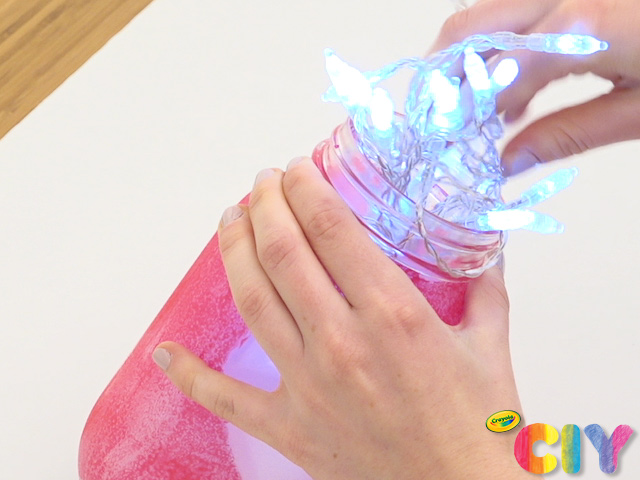 6 Fill mason jar with battery-operated string lights.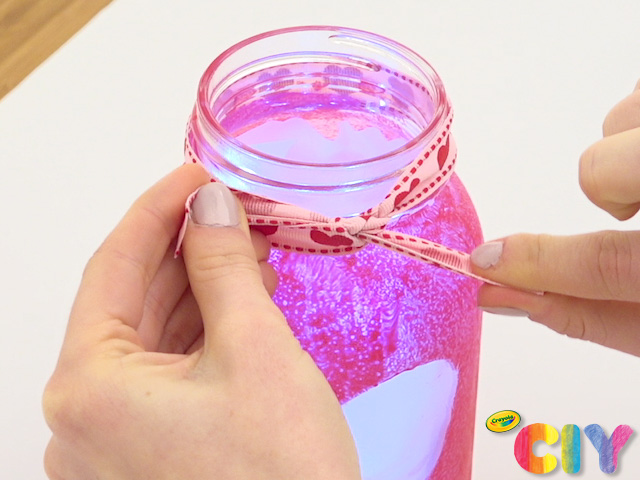 7 Add twine or ribbon around the rim of your jar and display!
CIY Staff Tips:
For extra sparkle, use Washable Glitter or Metallic Paint.
You can also fill the mason jar with other items, including your favorite sweet treats or Valentine's Day messages!
If your parchment paper starts to curl at the edges, tape the seam together where the edges meet.