Hot Air Balloon Decorations
Create DIY Hot Air Balloon Decorations using clear ornaments and drip paint techniques. It's a fun hot air balloon craft idea!
Supplies:
Disposable Cup Holder
Water
Funnel
Corks
Clear Plastic Ornaments
Disposable Cups
Craft Sticks
Toothpicks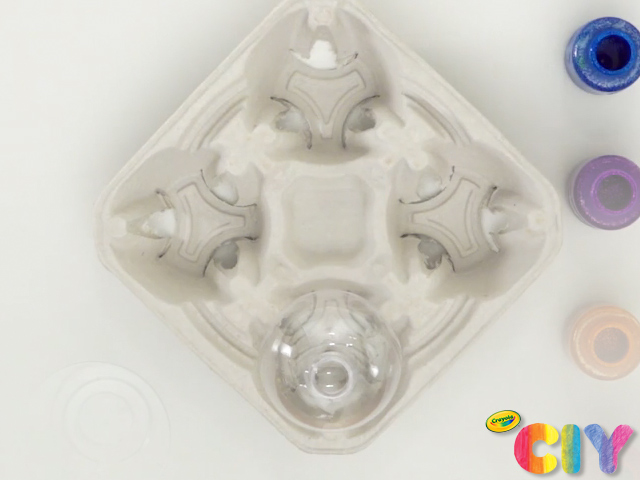 1 Remove top of ornament and place upright in cup holder.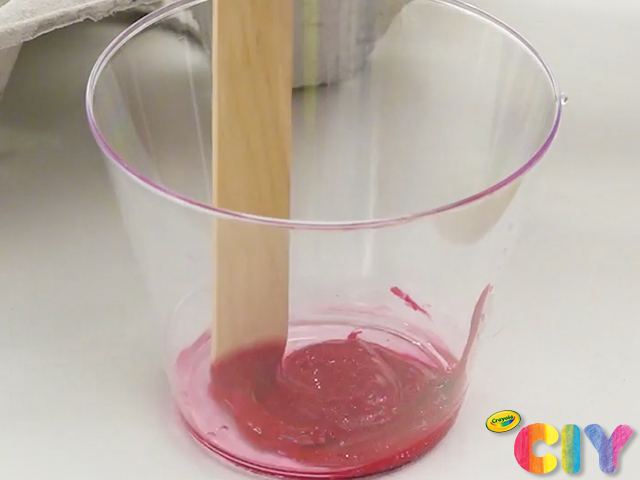 2 Pour paint into disposable cup with a small amount of water. Mix with craft stick.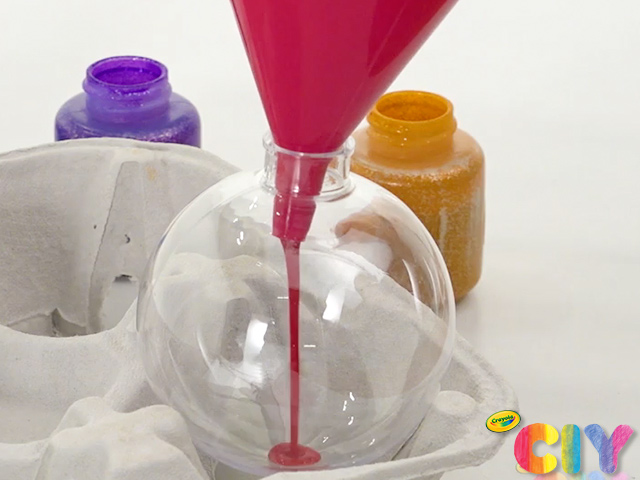 3 Carefully pour paint through funnel into ornament.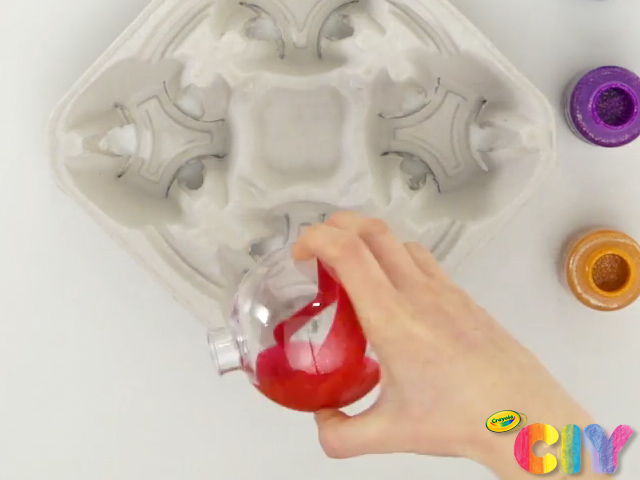 4 Pick up ornament and rotate to coat the sides.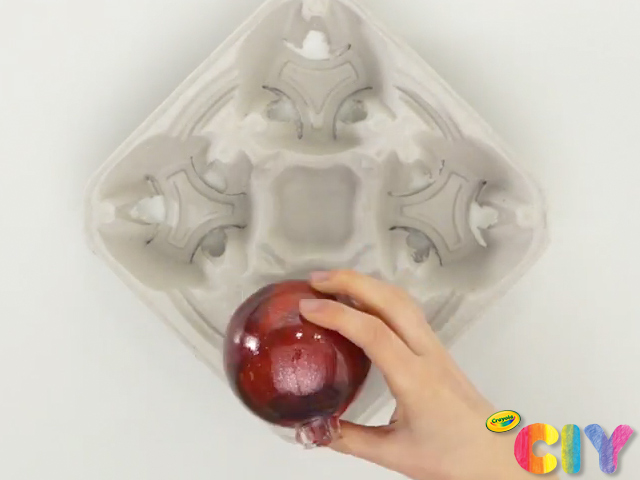 5 Repeat Steps 2–4 with different paint colors to create marbleized effects.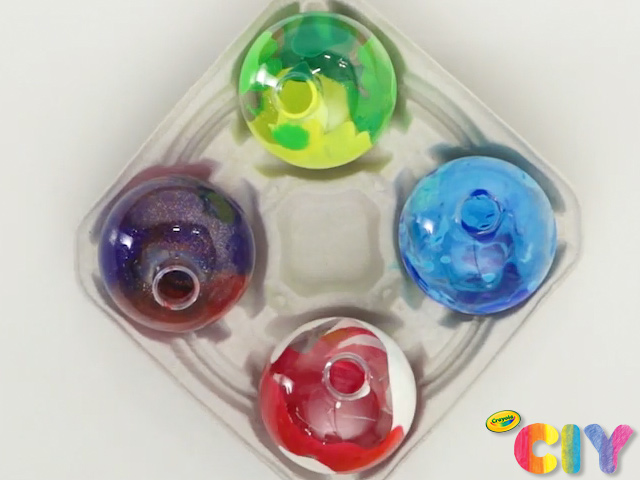 6 Set ornament upside down in cup to allow excess paint to drip out. Dry overnight.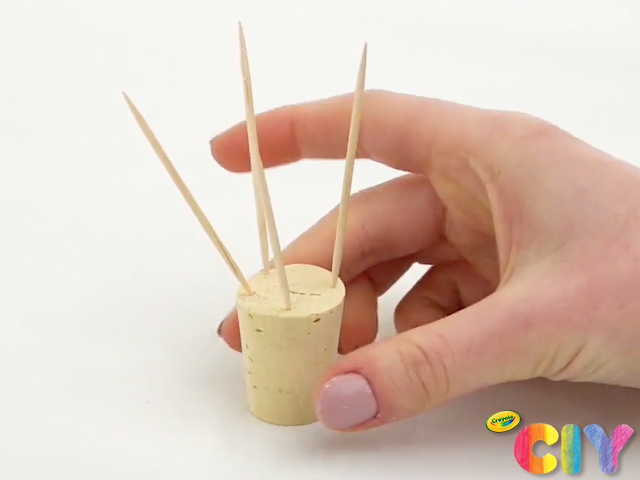 7 Create the basket of the hot air balloon by sticking 4 toothpicks firmly into cork.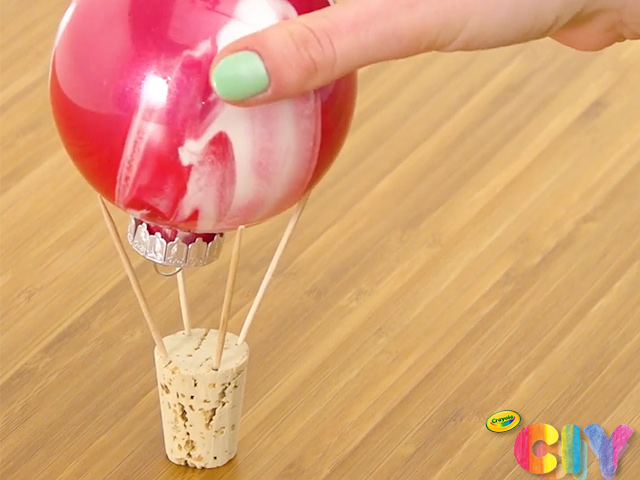 8 Replace top of the ornament. Place ornament upside-down on top of the toothpick base.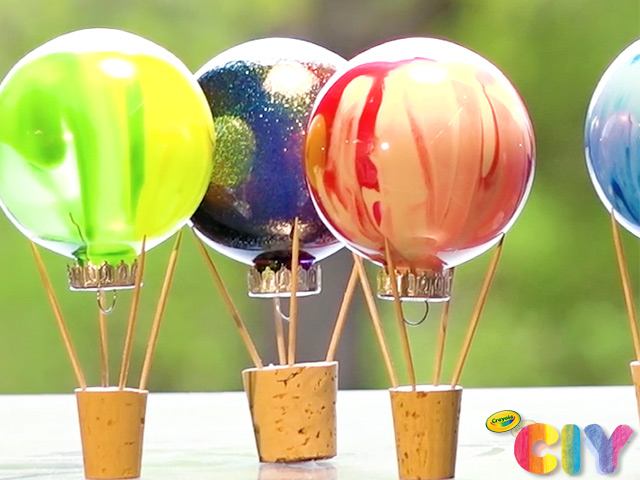 9 Place hot air balloon in front of a window to create a sun-catching effect!
CIY Staff Tips:
Additional techniques include pouring paint and/or water directly into the ornament. Experiment with these techniques for different effects!