Permanent Marker Stained Glass
Create an easy stained glass pattern on a picture frame using Take Note Permanent Markers. This stained glass craft makes a colorful DIY decoration!
Supplies:
Picture Frame
Hot Glue Gun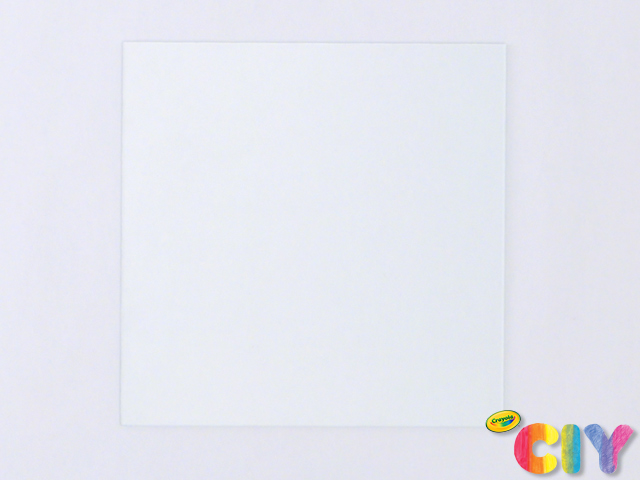 1 Remove glass and backing from picture frame.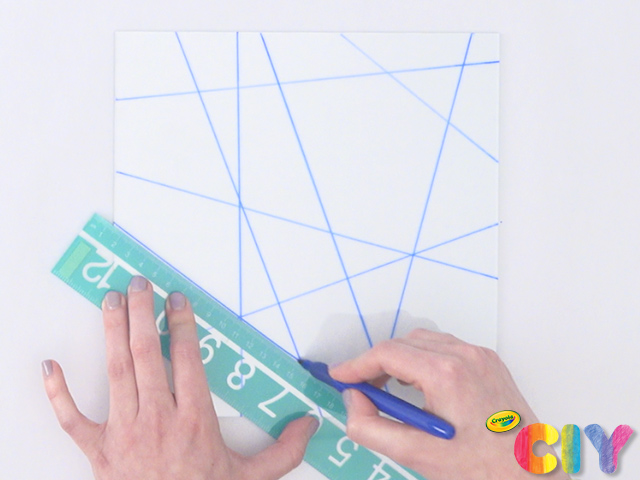 2 Use a ruler to draw an abstract grid pattern onto the glass using markers.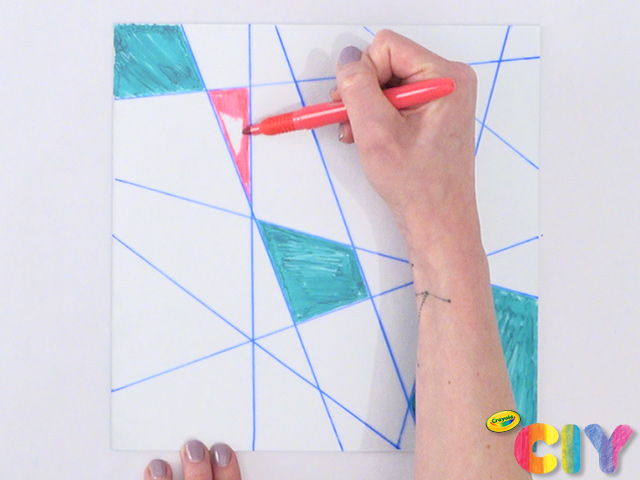 3 Color in sections using complementary marker colors.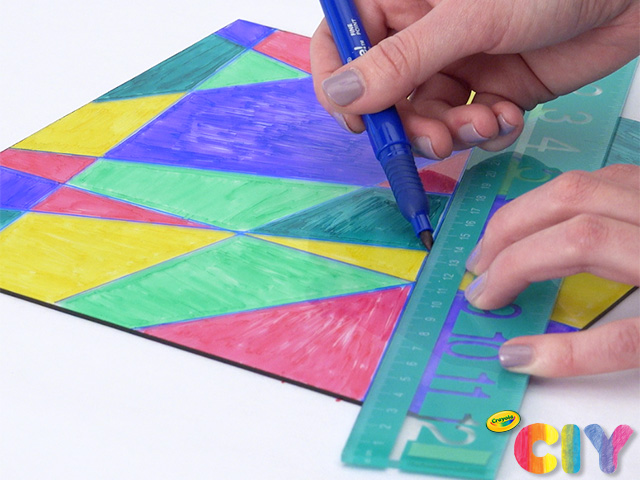 4 Retrace grid-like pattern in original marker color.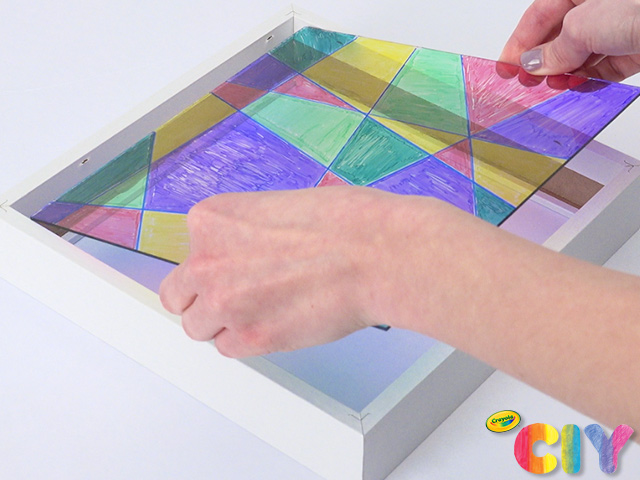 5 Have an adult use a hot glue gun around the edges of the frame to secure the glass. Let cool.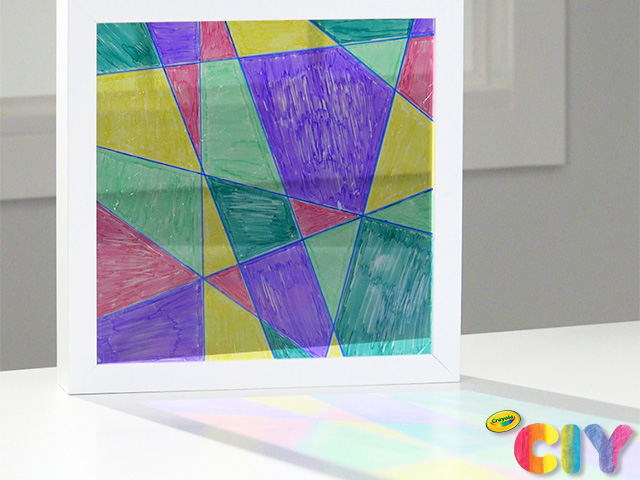 6 Hang or display near a light source so that it shines through your DIY stained glass window!
CIY Staff Tips:
Be careful of any sharp edges on the picture frames. Adult assistance required.

T

his project uses a hot glue gun. Adult assistance required.