Signature DIY Trinket Tray
Whether you use it as a jewelry dish, key holder, or catchall dish, this DIY craft (made in 60 minutes or less!) can't be missed! Plus, the main supplies you need are all in a Signature Craft Kit.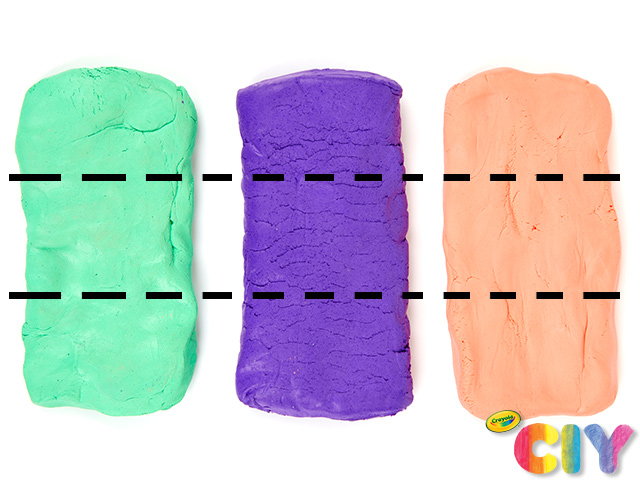 1 Unwrap each pack of air dry clay and divide into 3 pieces.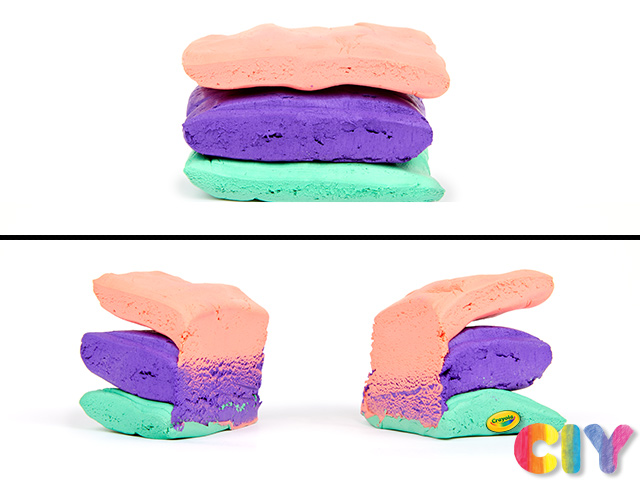 2 Take 1 piece of each color and stack them. Then cut or break in half.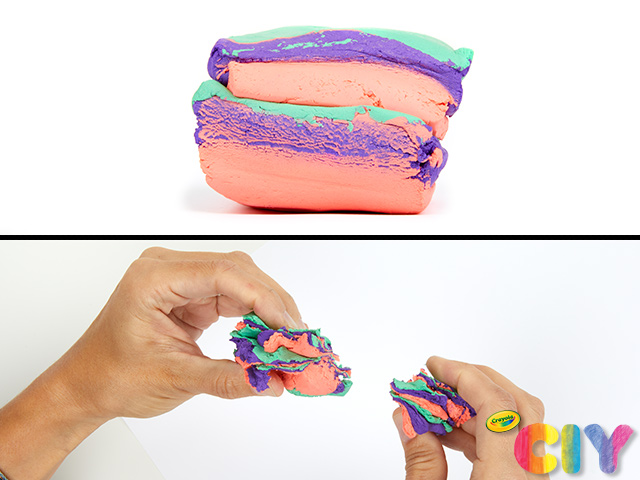 3 Stack the 6 pieces together. Pull apart and stack 2–3 more times.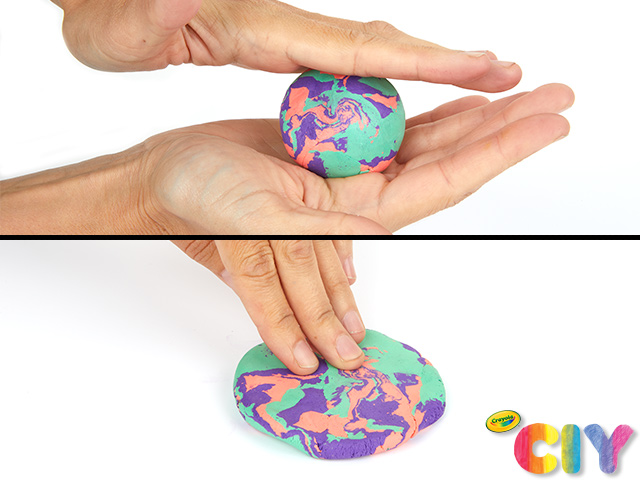 4 Twist gently and roll into a ball. Flatten and smooth into an even layer about 1/4" thick.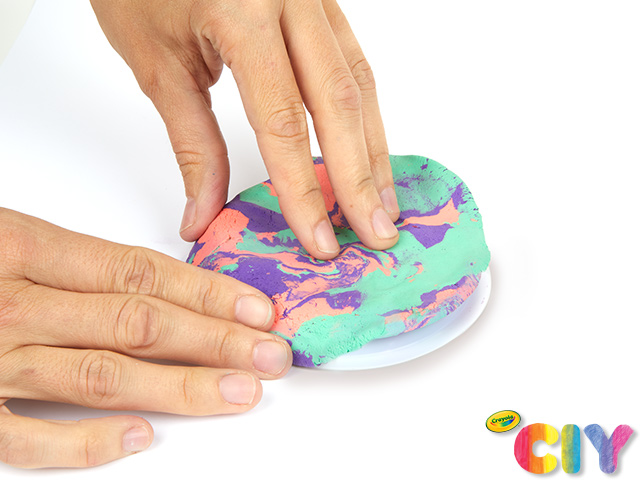 5 Place the mold on work surface. Lay clay on top of it. Press lightly and smooth clay until it hugs the mold.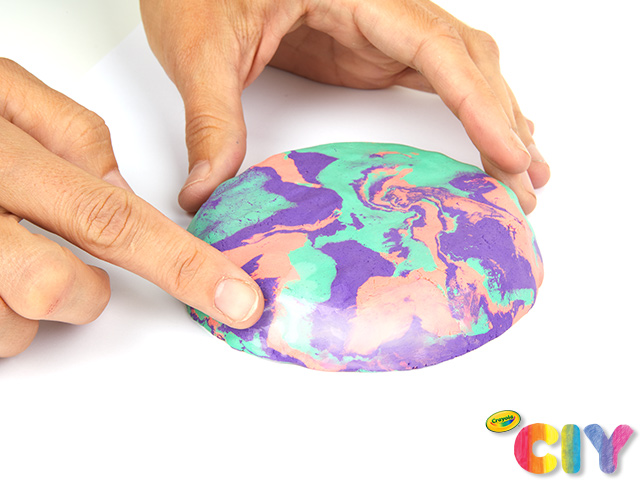 6 Use a drop of water on fingertip to smooth and flatten edges.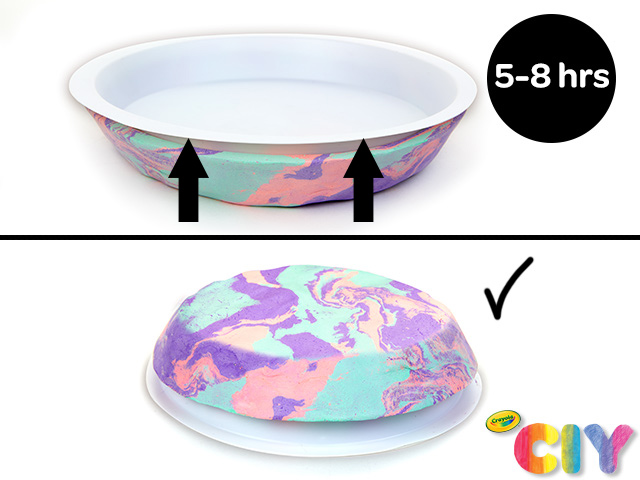 7 Every 5–8 hours, gently peel the edges of the mold away from the clay. Do not try to pull clay and mold apart – clay will release from mold when fully dry.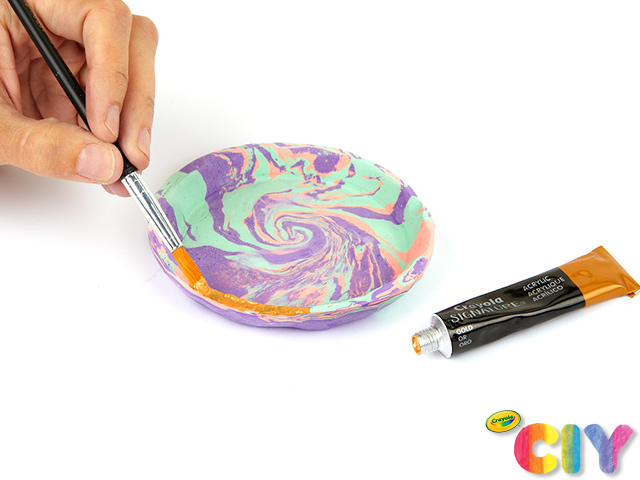 8 Decorate with gold and silver paint accents as desired, letting paint dry about 15 minutes.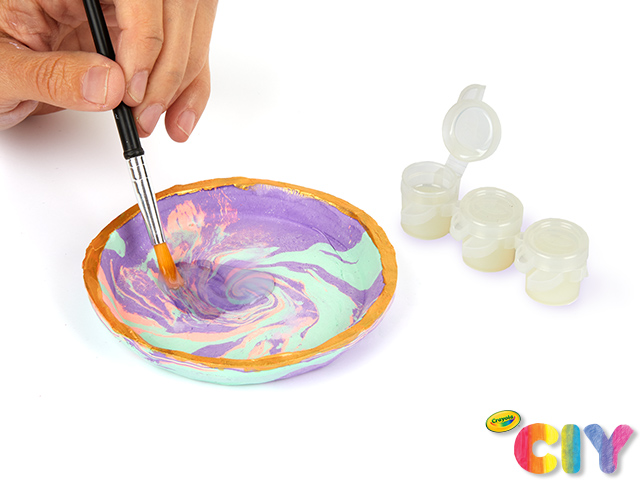 9 Rinse brush, then glaze entire bowl for a shiny finish. Let dry 3–4 hours. Repeat steps 2–8 to make 2 more bowls.
CIY Staff Tips:
Before starting, protect all work surfaces and clothing. Air Dry Clay contains colorants that may stain household surfaces.

Acrylic Paints are permanent when dry. Wipe up any paint spills when still wet.

Until you are ready to use it, store unused Air Dry Clay in a re-sealable plastic bag.

Single Air Dry Clay colors may be used for trinket bowls. Marbleizing is recommended for more interesting effects.